District News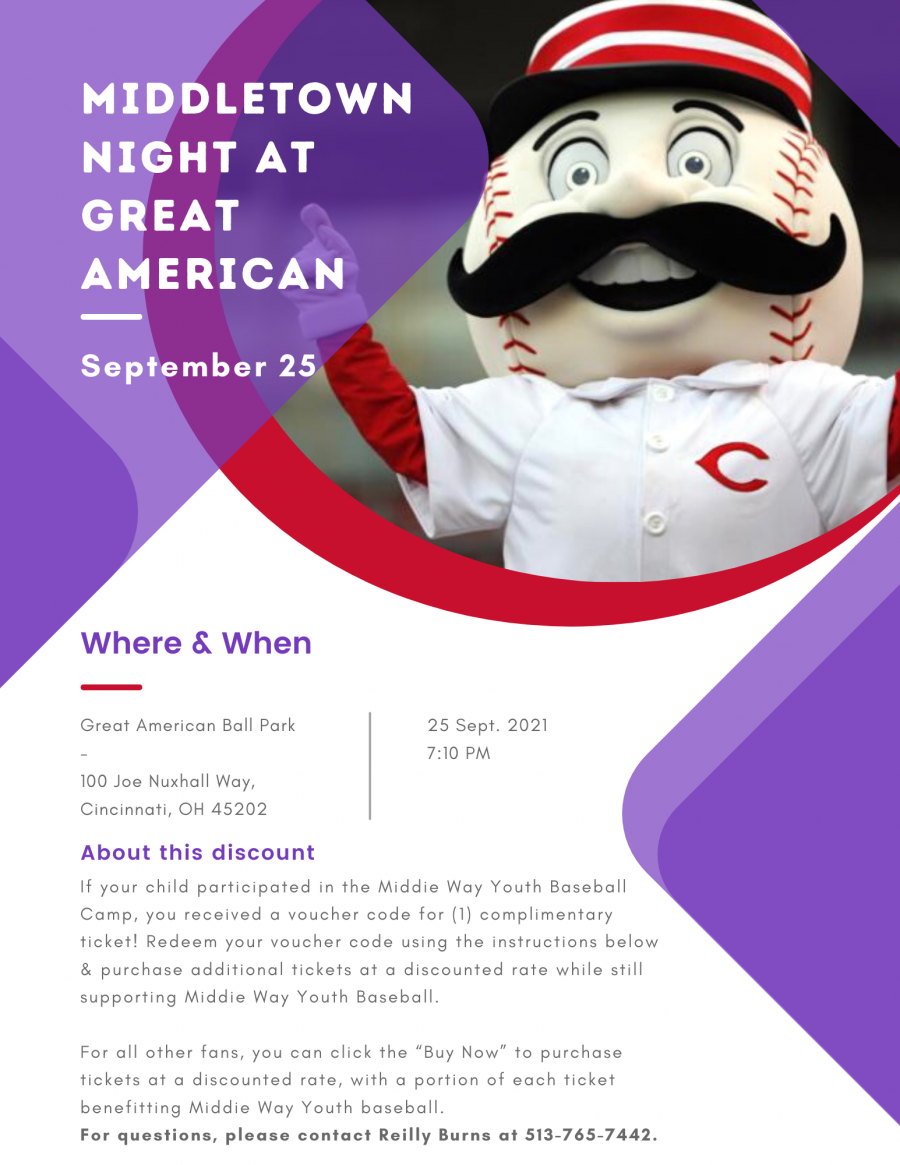 Middletown Night at Great American Ball Park
For all other fans, you can click the "Buy Now" to purchase tickets at a discounted rate, with a portion of each ticket benefitting Middie Way Youth baseball.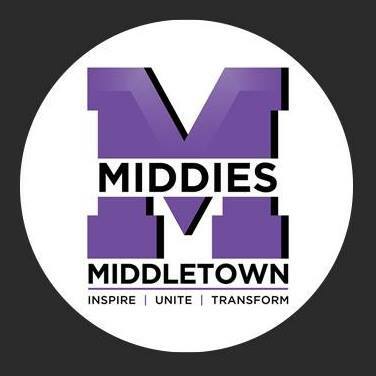 District Communication: Social Media Post
We'd like to address a social media post that's circulating alleging a student was assaulted. We are investigating the claim alongside the Middletown Police Department, but we do not--nor does the pol...
Middletown City Schools Requiring Masks District-Wide
We know the majority of our students learn best when they are in a classroom setting and we are determined to keep our buildings fully open for them. Due to the strong recommendations by our medical p...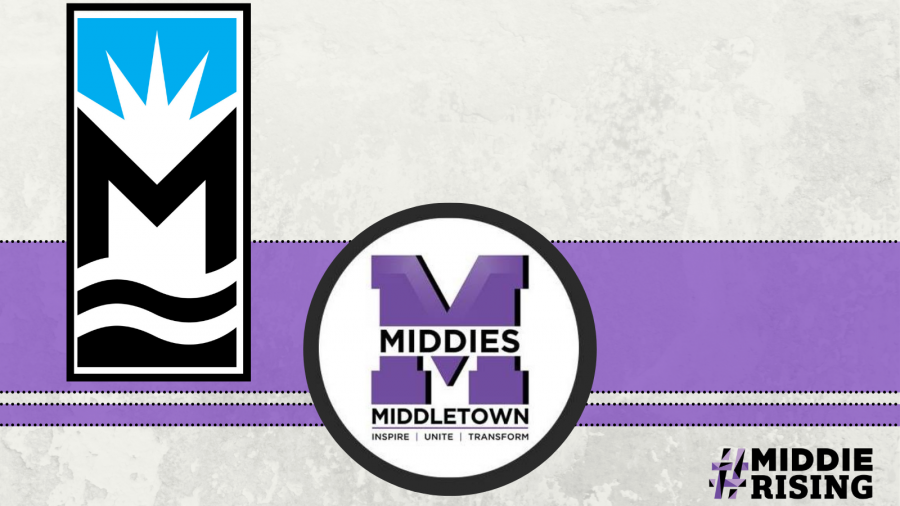 Joint Middletown City Council School Board Session Advances Potential Community Center Project
Middletown City School District (MCSD) Board of Education and the Middletown City Council held a joint meeting Monday to discuss a possible partnership using funds provided under the American Rescue P...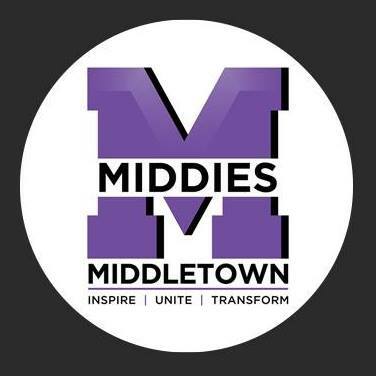 ESSER III Planning Survey for Middletown City School District
We're seeking community input on the Elementary and Secondary School Emergency Relief III (ESSER III) funds that are being provided under the American Rescue Plan (ARP) Act. The purpose of ESSER III...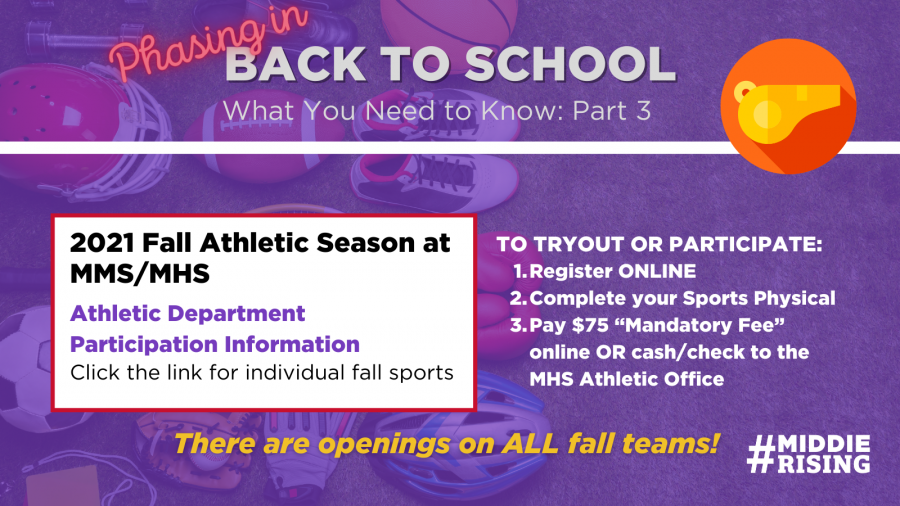 2021 Fall Season at Middletown High School/Middle School
Athletic Department Pre-participation Information:
To tryout or participate, you MUST: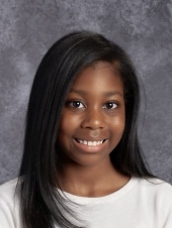 A Message from the Superintendent July 21, 2021
It is with great sadness that I write this letter to you. One of our students died yesterday after a possible drowning incident at the Land of Illusion Water Park. Mykiara Jones was a rising freshman ...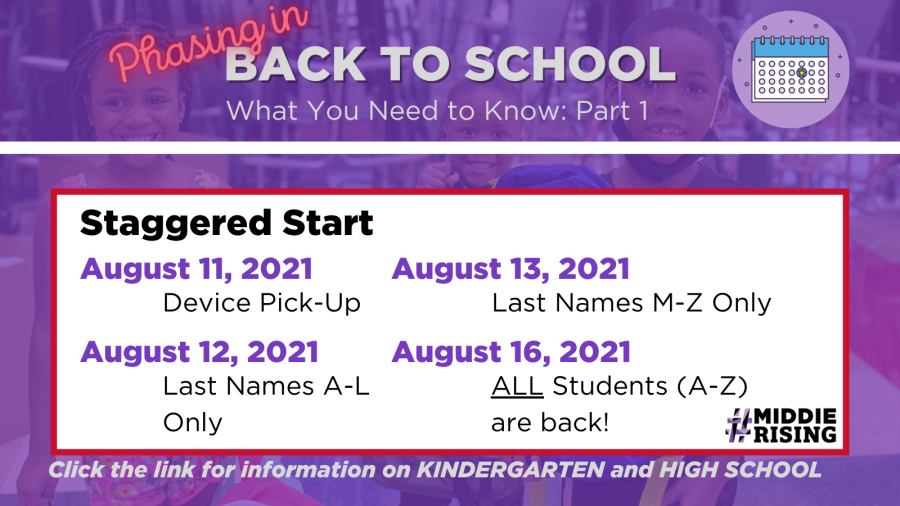 Dear Middies:
We are getting ready to welcome back all our K-12 Middies! Instead of everyone starting on the same day, we have decided a staggered start is the best choice for our students. We hope t...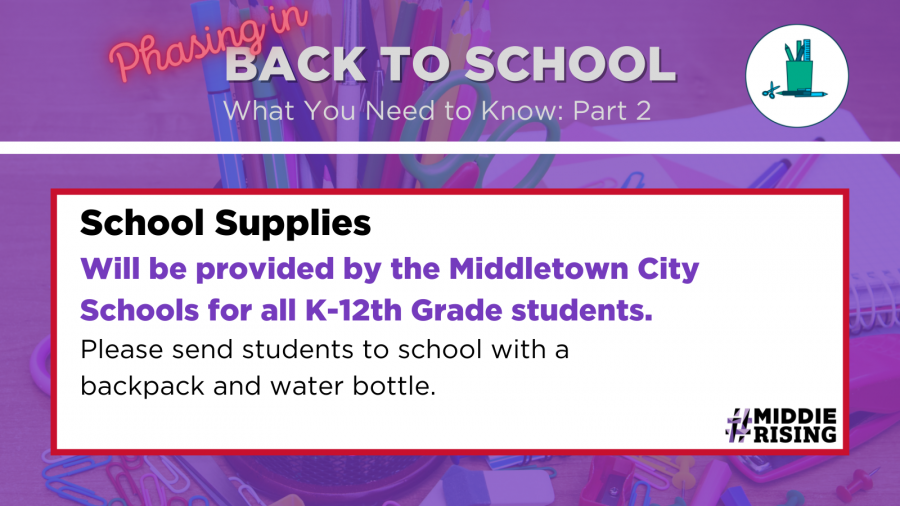 School Supplies: 2021-22
In an effort to ease your transition back to the classroom, Middletown City School District will provide all K-12 students with school supplies. Please send your child/ren ...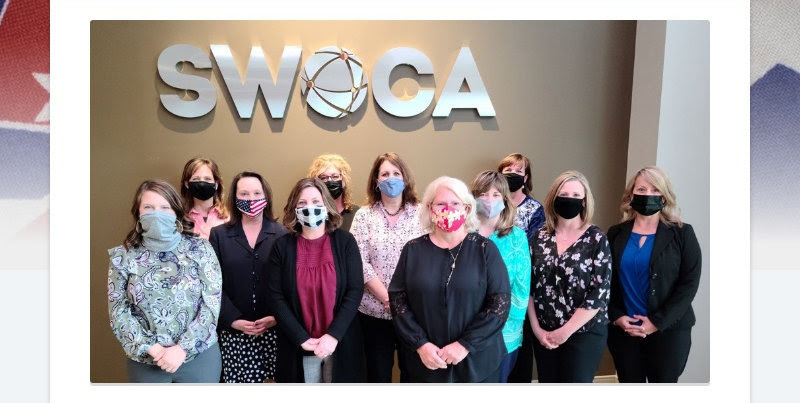 EMIS Coordinator for Middletown City Schools Completes SWOCA EMIS Advanced Leadership Program
Gail Sams, EMIS Coordinator for the Middletown City School District, was recognized recently for her successful completion of the 2-year long SWOCA EMIS Advanced Leadership (SEAL) program.
Mrs. Sam...