District News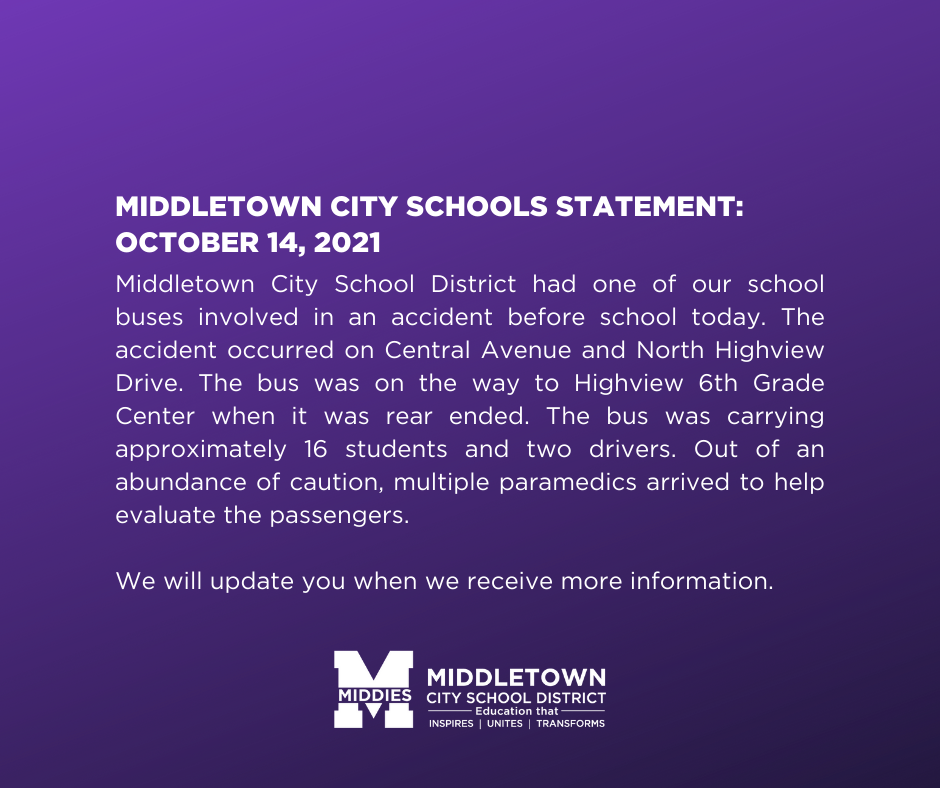 Statement from Middletown City Schools: Highview 6th Grade Center
(10:20 AM): We'd like to thank all the medical, fire, and police who responded to Highview 6th Grade Center this morning. All parents/guardians of students who were on the bus have been contacted.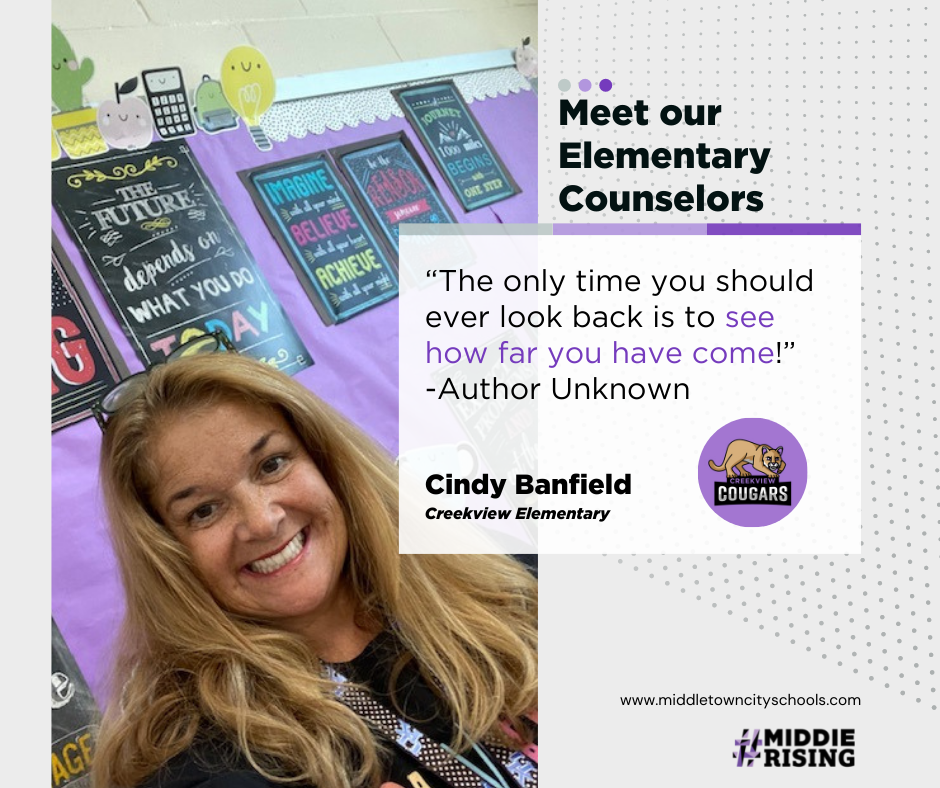 Get to Know Our Elementary Counselors: Part 1
What does Ms. Banfield like best about Middletown? "I like the support of the other staff members and administrators at Middletown City Schools. I also enjoy working with my many students and getting ...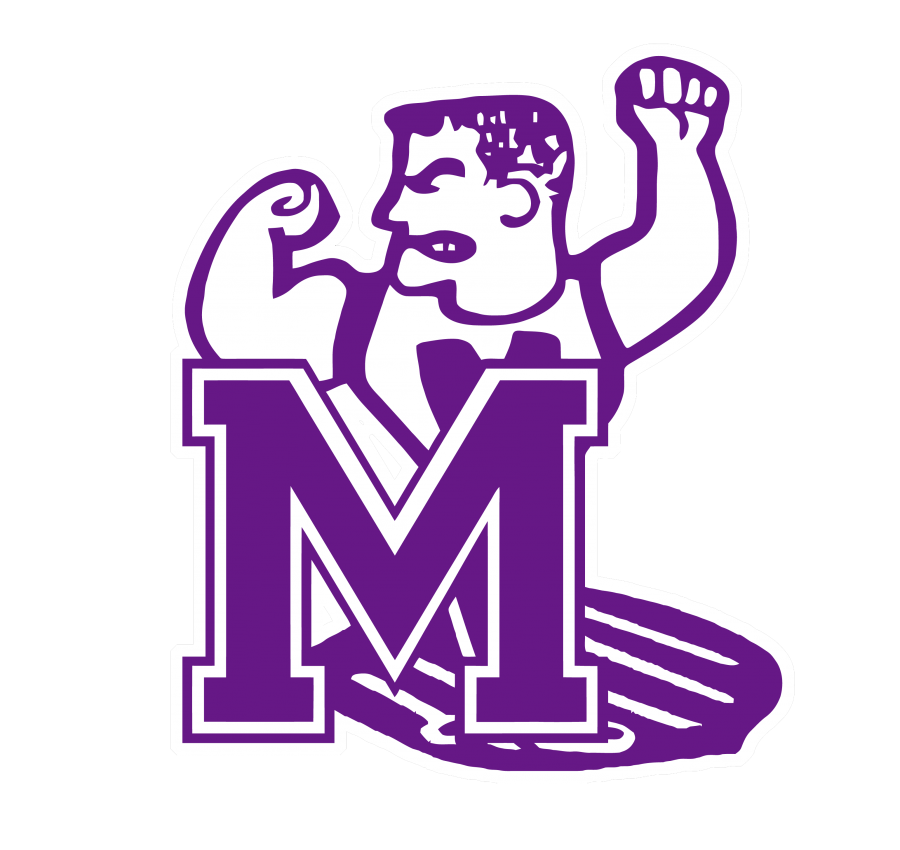 Athletic Hall of Fame: Class of 2022
The M.H.S. Athletic Hall of Fame Committee will hold our 17th induction ceremony on Saturday, January 29, 2022. This will be the first induction ceremony since 2016. In cooperation with Middletown Hi...
The Middletown City School District will administer a written Civil Service test on Thursday, November 4, 2021 to establish eligibility for possible future secretarial/office support position(s) in th...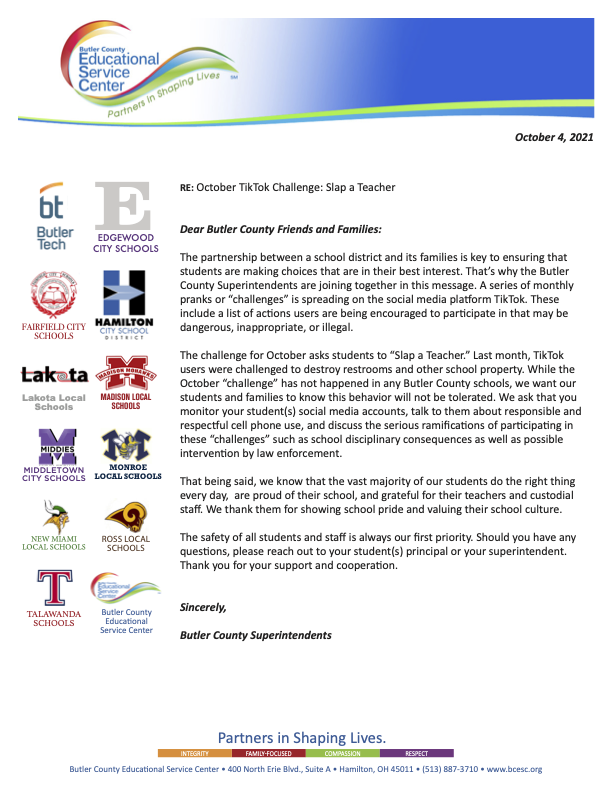 October TikTok Challenge: Slap a Teacher
Dear Butler County Friends and Families:
The partnership between a school district and its families is key to ensuring that students are making choices that are in their best interest. That's why the...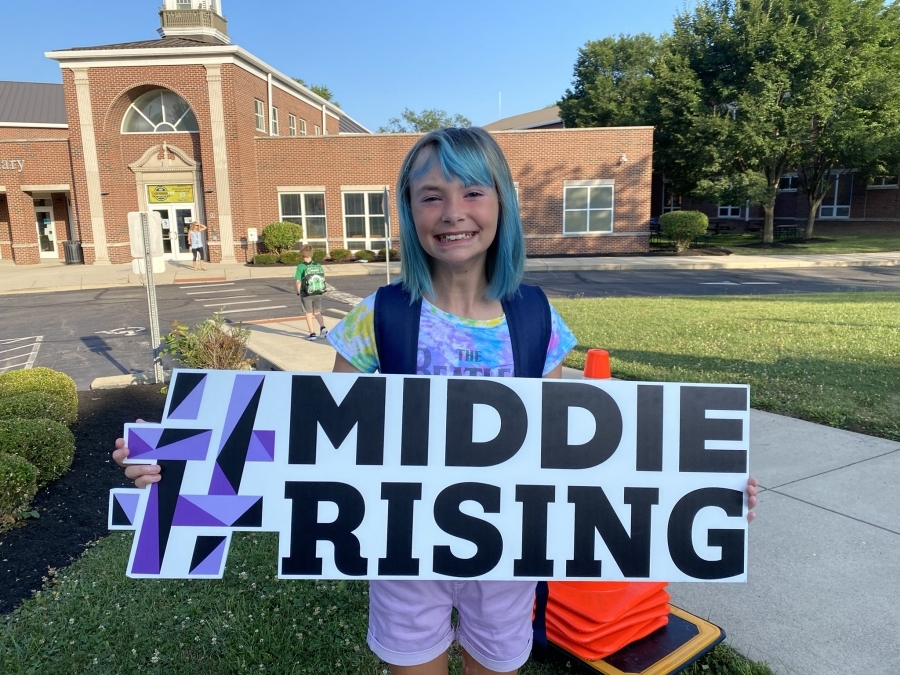 In the Middie: The First Two Months
Let's take a look back on the last two months: from new teacher orientation and and device distribution to updates at Rosa and Amanda, we've had a lot of new and a lot of growth. Let's keep the focus ...
MHS/MMS Winter Season Participation Information
2021-2022 Winter Season at Middletown High School/Middle School
To tryout or participate, you MUST
Register ONLINE through Final Forms
Complete your Sports Physical (OHSAA Pre-Participation Form...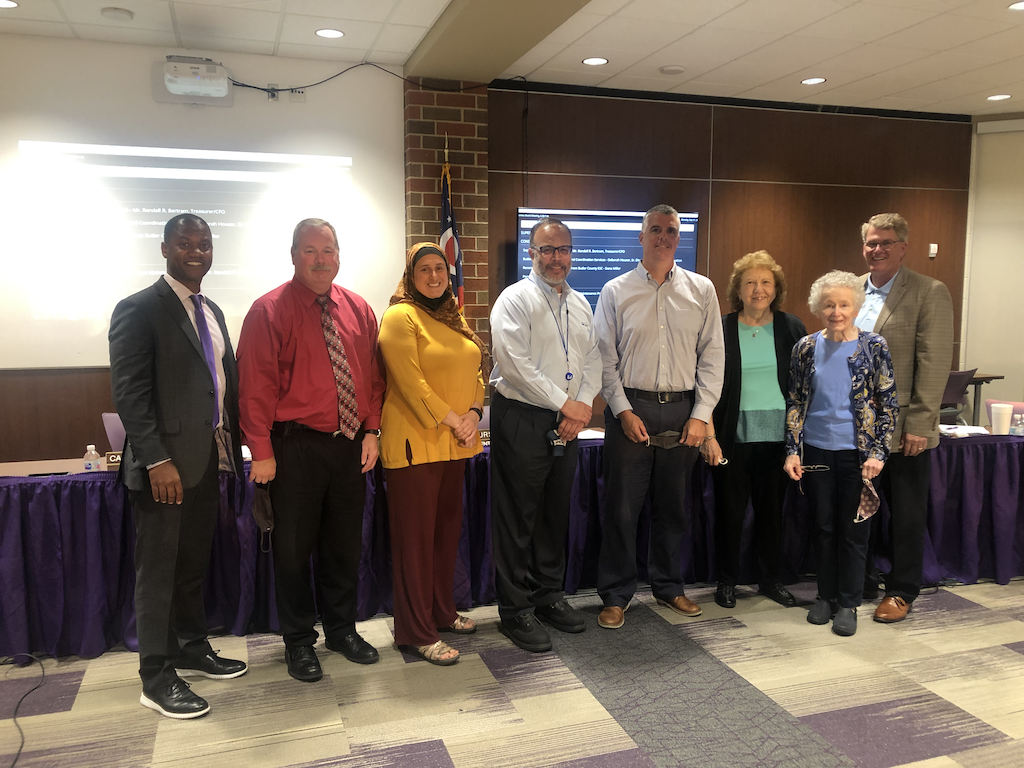 Middletown City Schools and Worthington Industries Form Strategic Partnership
The Middletown City School District (MCSD) Strategic Vision: Passport to Tomorrow was formally endorsed by Worthington Industries at last night's Board of Education meeting thanks to a partnership wit...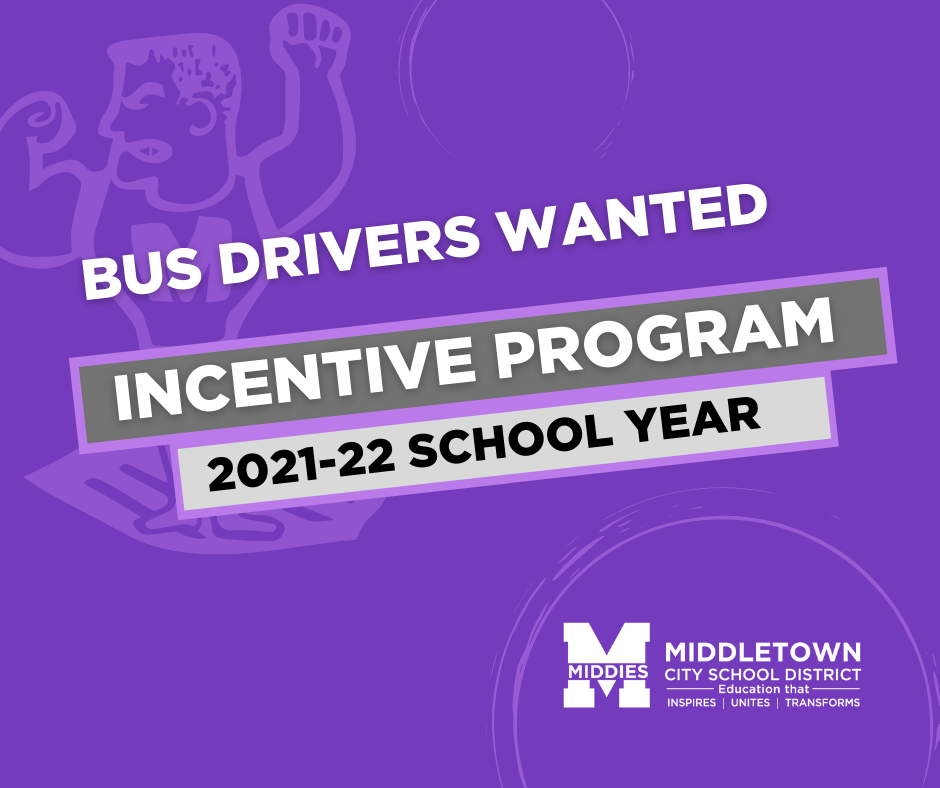 In an effort to recruit and retain bus drivers, Petermann Bus is offering a competitive incentive program to current and new drivers.
Positions start at $17/hour.
New drivers will receive $2,000. ...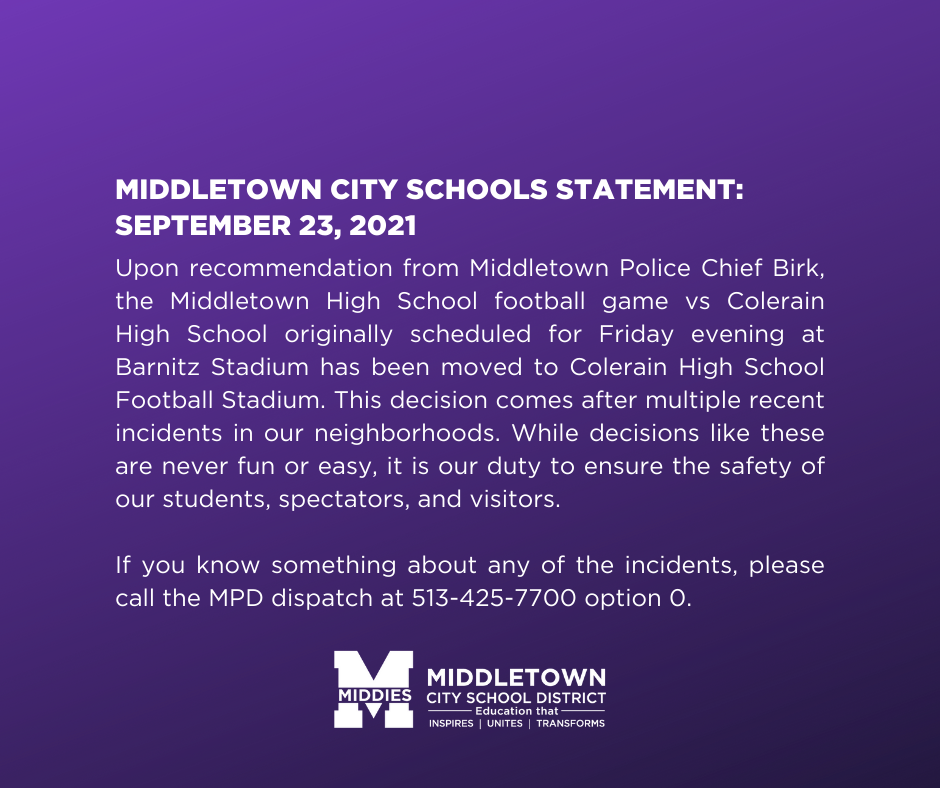 Middletown City Schools Statement: September 23, 2021
Upon recommendation from Middletown Police Chief Birk, the Middletown High School football game vs Colerain High School originally scheduled for Friday evening at Barnitz Stadium has been moved to Col...