Seniors Study Culture and Community Through Seminal Zombie Classic, While Raising Money for Middletown Landmark

Back To District News
Seniors Study Culture and Community Through Seminal Zombie Classic, While Raising Money for Middletown Landmark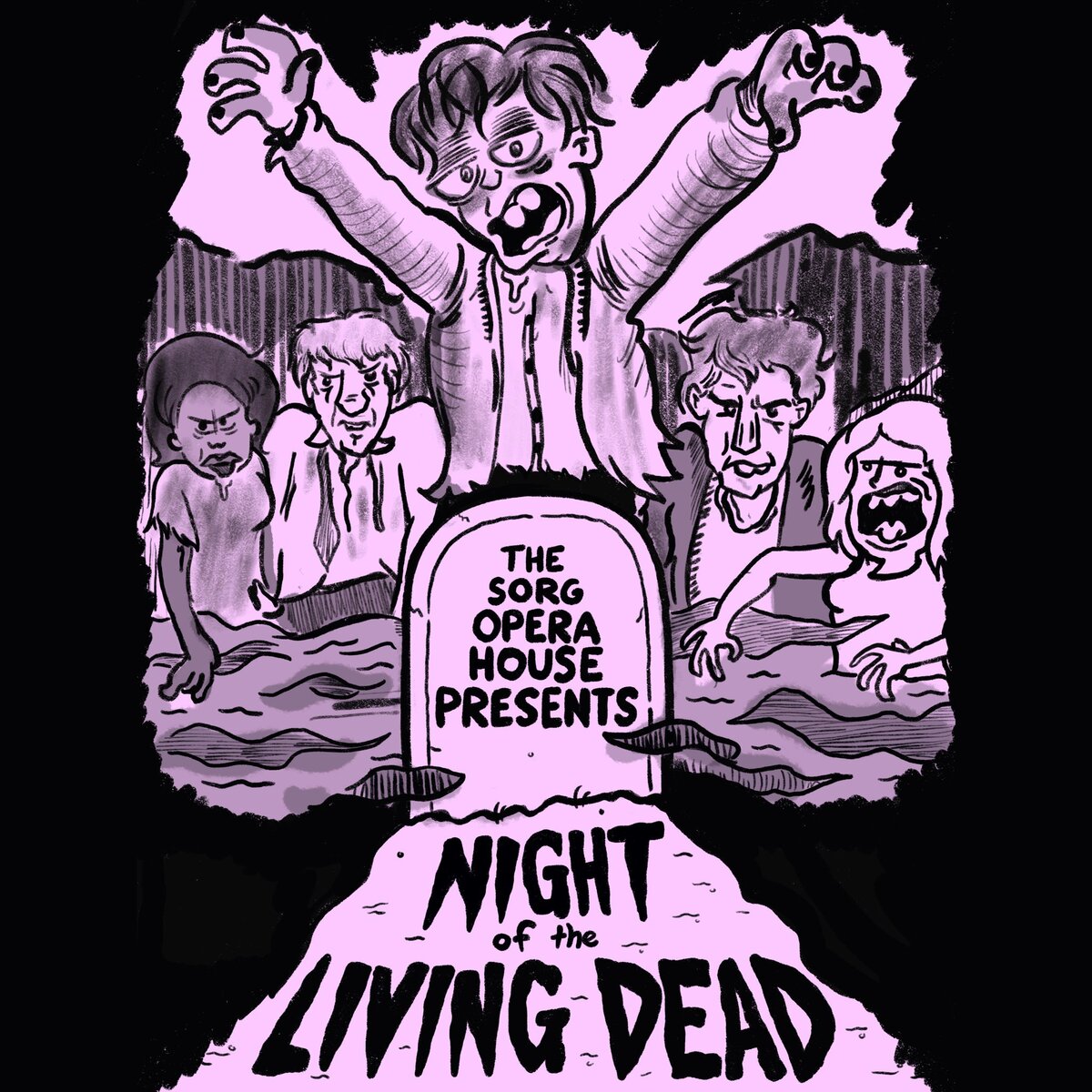 Seniors at Middletown High School (MHS) have spent the first semester of their English Language Arts classes studying Night of the Living Dead, connecting the film to today's culture, and their community.
The 1968 zombie classic addresses issues including the generation gap, civil rights, the Cold War, and other hot-button issues still prevalent today.
"We have been extensively studying just about every aspect of this film, including the ways Night of the Living Dead is still relevant to our everyday lives in the 21st century," MHS Senior Gabe Gasper said.
MHS students have also used Night of the Living Dead as a means to explore the history of the City of Middletown. Students took a field trip to the Sorg Opera House to learn more about the building's long life as the center for entertainment in Middletown. "You walk into The Sorg, and you immediately feel the history of the place," MHS senior Kaden McCall said of the 132-year-old building.
The MHS Class of 2024 is now partnering with The Sorg to bring the film to the big screen for one night only, all to preserve a piece of history.
"One great thing about this project is that all the money we raise from ticket sales will go to the Sorg Opera Revitalization Group," MHS Senior Olivia Hatmaker said.
The Sorg Opera Revitalization Group aims to provide programming and services that contribute to the cultural economy, economic revitalization, education, and quality of life in Middletown, Ohio, and the region.
"It's cool to be putting money back into the community and bringing people together," MHS Senior Tony More said.
Students have also worked to make unique connections within the community to make this an event worthy of The Sorg's grand history. As part of the screening, the live art collective Six Bomb Boards (6BB) will create unique artwork during the event. "People will come up and go through their entire process of drawing," Anthony "Tank" Mansfield, 6BB Cincinnati chapter leader and instructional designer at Miami University Middletown, said.
Night of the Living Dead will screen at the Sorg Opera House on Thursday, Oct. 12 at 7 p.m. Tickets are $5 at the door and all proceeds will go to The Sorg Opera Revitalization Group.