MCSD Partners with BCRTA and MPD for Guided Bus Tours for Staff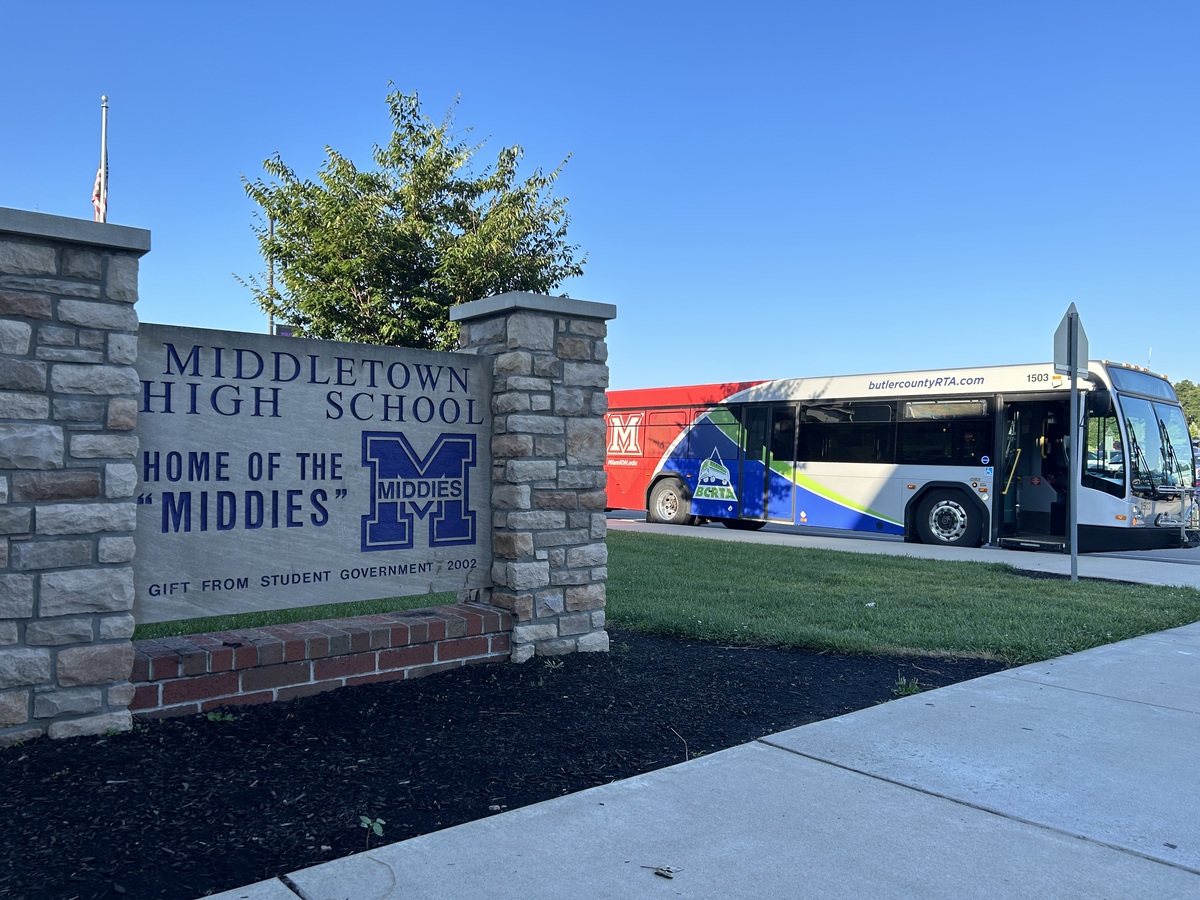 Middletown City School District (MCSD) recently partnered with the Butler County Regional Transit Authority (BCRTA) and the Middletown Police Department (MPD) to provide MCSD staff with guided bus tours of the City of Middletown.
These tours were designed to offer insight into the diverse Middletown community by sharing historical and cultural information and allowed our educators to better connect with the students they serve. The tours were led by MPD Police Officers and School Resource Officers.
"Building strong connections between our school staff and the community is essential for creating a supportive learning environment," Superintendent Deborah Houser said. "We're excited about the positive impact this experience will have on our staff and students."
MCSD is grateful for the ongoing partnerships with BCRTA and MPD to offer our educators real-world experiences and strengthen their ties to the Middletown community.

Spectrum News took part in a ride-along with staff from Middletown High School on their tour, you can watch the story here: bit.ly/BusTourPartnership