Amanda Elementary News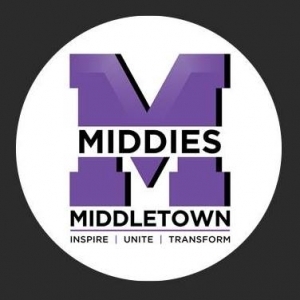 Journal-News: Butler County officials react to school voucher program changes
Middletown Schools Treasurer Randy Bertram described the expanded EdChoice as "a disservice to education." The district's obligation for vouchers would increase from 281 students to 586 students next ...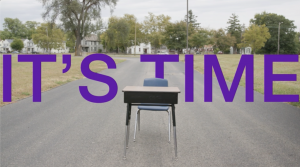 Video: It's Time to INSPIRE, UNITE, TRANSFORM
In our latest video series, Middletown Schools says, "it's time." It. Is. Time.
It is time for change. It is time for opportunity. It is time for success. It is time for equity. It is time for div...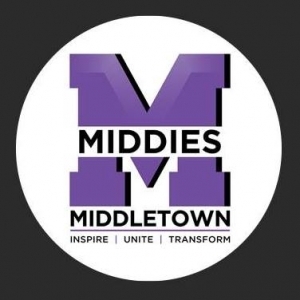 Middletown to Extend Hybrid Phase-In
The Middletown City School District (MCSD) Board of Education (BOE) voted unanimously to extend the transition back to the classroom. The district will stay in a hybrid setting through the December ho...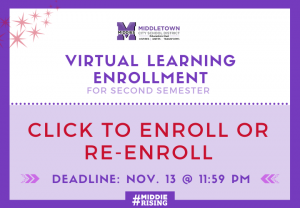 ENROLL NOW: VIRTUAL LEARNING PLATFORM
ENROLL NOW: VIRTUAL LEARNING PLATFORM
The enrollment period ends November 13 at 11:59 PM
(Desplácese hacia abajo para español)
Starting Thursday, October 22, 2020, you can enroll or re-enroll your ...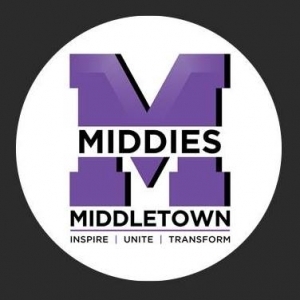 Transition from Remote to Back to Classroom
Today, October 1, 2020, due to improving public health data, the Middletown Board of Education determined that our city has made significant improvements related to the mitigation of COVID-19. Thanks ...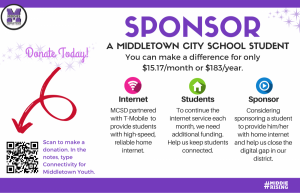 Sponsor A Student Campaign
SPONSOR A MIDDLETOWN CITY SCHOOL STUDENT! Why? Because we want to get ALL students "logged in" and ready to learn in and out of the classroom! Donate Today.
Middletown City Schools Receives $25,000 donation to Connect Middletown Youth
Middletown City School District (MCSD) will be ensuring that all students have access to reliable home internet thanks to a $25,000 donation from the Middletown Community Foundation. At last night's B...
ICYMI Mike Diehl is an Inspirational Educator at MHS
In a recent article, Journal-News Staff Writer Michael D. Clark interviewed Mike Diehl, a classroom paraprofessional at Middletown High School. Diehl lost his arm in an accident when he was a firefigh...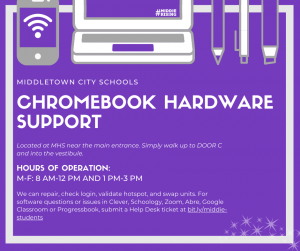 Chromebook Hardware Support
Chromebook Hardware Support Located at MHS near the main entrance. Simply walk up to DOOR C and into the vestibule. Hours of operation: Monday - Friday: 8 AM-12 PM AND 1 PM-3 PM We can repair, check ...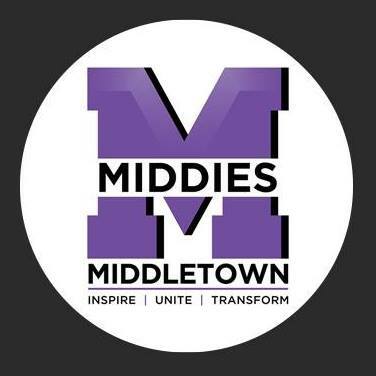 From the Desk of Marlon Styles, Jr., Superintendent
(Desplácese hacia abajo para español.)
Dear Parents/Guardians, staff, and Middletown Community:
It is with great sadness that I report that one of our students has died as a result of a medical myst...