Get to Know Our Elementary Counselors: Part 4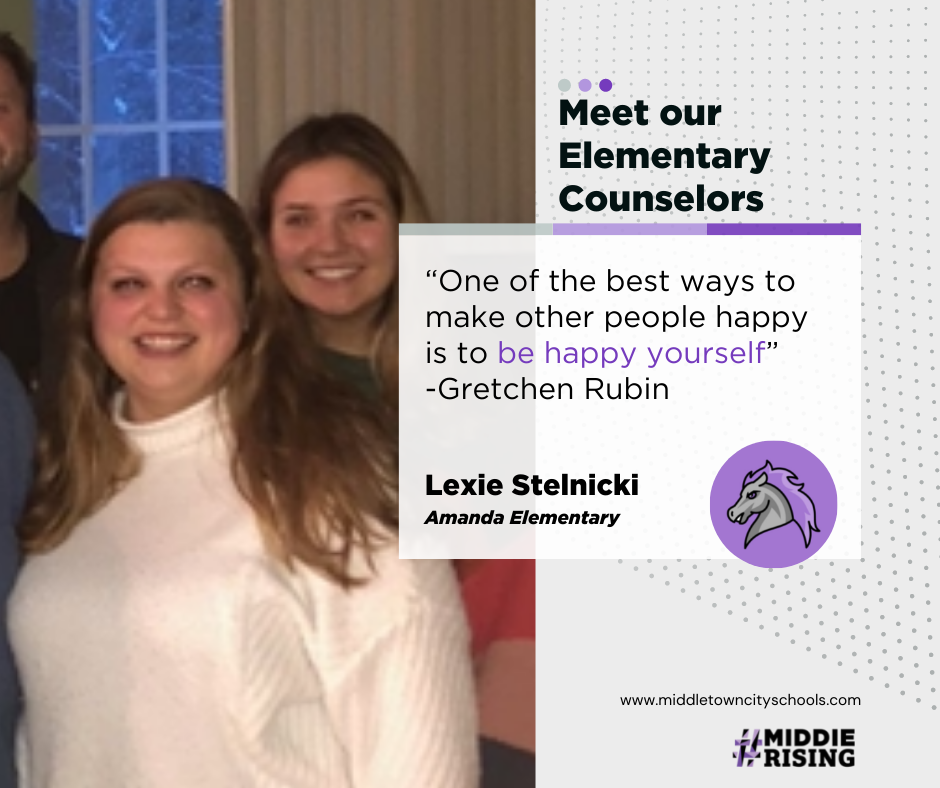 Get to Know Our Elementary Counselors!
Name: Lexie Stelnicki
School building/Grade: Amanda Elementary (K-5)
Subject Area: School Counselor
College(s): Bowling Green State University
Hometown: Strongsville, OH
Tell us a little about yourself and your family:
I am so glad to be back as an Amanda mustang, as the city that I grew up in were also the mustangs! I love that I am returning to roots, while also joining as a new Middie! I have one sister and a lot of family including our family dog Delilah! I love to spend time with friends and family while watching a movie, relaxing or crafting!

Why did you become an educator/school counselor?
I chose to be a school counselor to help others and to help students struggling with hard times. As a young child, I had some amazing teachers and counselors that helped me in many ways, and I wanted to give back! Further, I love being in the school setting.

What do you like best about Middletown City Schools?
I love Middletown City Schools because we work together to create success for the students, in school related functions and for their daily lives in a safe, family environment.

What is your favorite Middletown/your school tradition? Why?
Amanda Elementary does a call and response chant

Adult: "Amanda"

Students: "Mustangs"

Adult: "Amanda"

Students: "Mustangs"

Adult: "Amanda Mustangs"

Students yell: "Yeehaw"

I love this chant because it is something that creates community and unity in the school on a consistent basis. The students and staff also love participating!
If you weren't a counselor, what would you be doing?
I have always wanted to be a counselor. However, if I was not in the counseling role, I would want to be an administrative assistant or work in a hospital.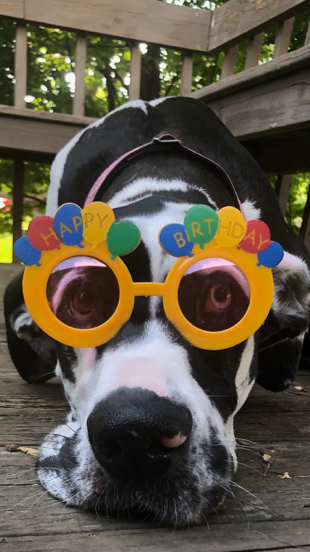 And for some fun questions!
What do you like to do in your spare time? What are some of your hobbies?
I love to craft and watch movies. I also love to spend time with my friends and family and explore new areas.
What's your favorite Middletown restaurant?
My favorite food is salsa, so I have to go with El Rancho Grande Mexican Restaurant. WIth that said, I love all of the small, unique and fun places to eat in middletown.
Favorite quote or personal motto:
" One of the best ways to make other people happy is to be happy yourself" - Gretchen Rubin
Anything else you'd like to share?
#MiddieRising
#lovingbeingamiddie