Get to Know Our Elementary Counselors: Part 2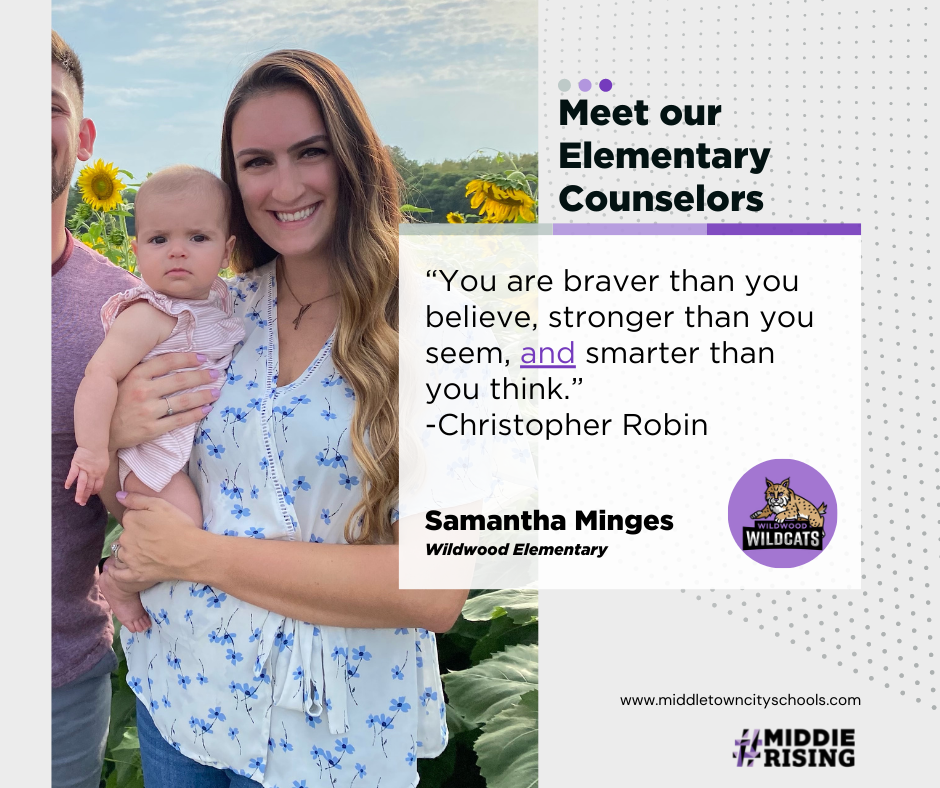 Get to Know Our Elementary Counselors!
Name: Samantha Minges
School building/Grade: Wildwood Elementary (K-5)
Subject Area: School Counselor
College(s): Miami University (undergrad) and The University of Cincinnati (grad school)
Hometown: Middletown, OH
Tell us a little about yourself and your family:
I was born at the old Middletown Hospital and grew up around the Middletown/Monroe area. I went to Monroe High School where I met my husband Devin. We have two adorable little girls, Audrey (2 years) and Hallie (6 months). We currently live in Springboro and visit Middletown often.
Why did you become an educator/school counselor?
I became a school counselor because I love working with kids and helping them to learn new skills to be successful. I have known I wanted to be a school counselor since my freshman year of high school because I remember being in elementary/middle school wishing that I had someone at school to talk to about different things going on in my life and so I wanted to become that person for kids like me. I have now been a counselor for 4 years and I am convinced that I have the best job in the world.
What do you like best about Middletown City Schools?
I love Middletown City Schools because of the unique and diverse students that I get to work with every single day. I also love how supportive and caring the staff is. Both the students and staff help make my job not feel like a job at all. Instead, it feels like one big family. I believe the leadership and administration of MSCD are always looking out for the needs of the students and truly care about their well-being and success.
What is your favorite Middletown/your school tradition? Why?
At Wildwood, the staff is amazing and they are always supporting one another in many different ways. One of the cool things we all participate in is called Secret Pal. At the beginning of the year, we draw names out of a bucket and each month we are supposed to get that person a small gift to support them throughout the year and let them know that we appreciate them. It's a really fun way to spread some joy in our building!
If you weren't a counselor, what would you be doing?
If I wasn't a school counselor, I would either be a stay at home mom so I could be with my daughters every day or maybe even a realtor in Hawaii because I love the beach and warm weather and helping people find their dream home would be a really cool experience.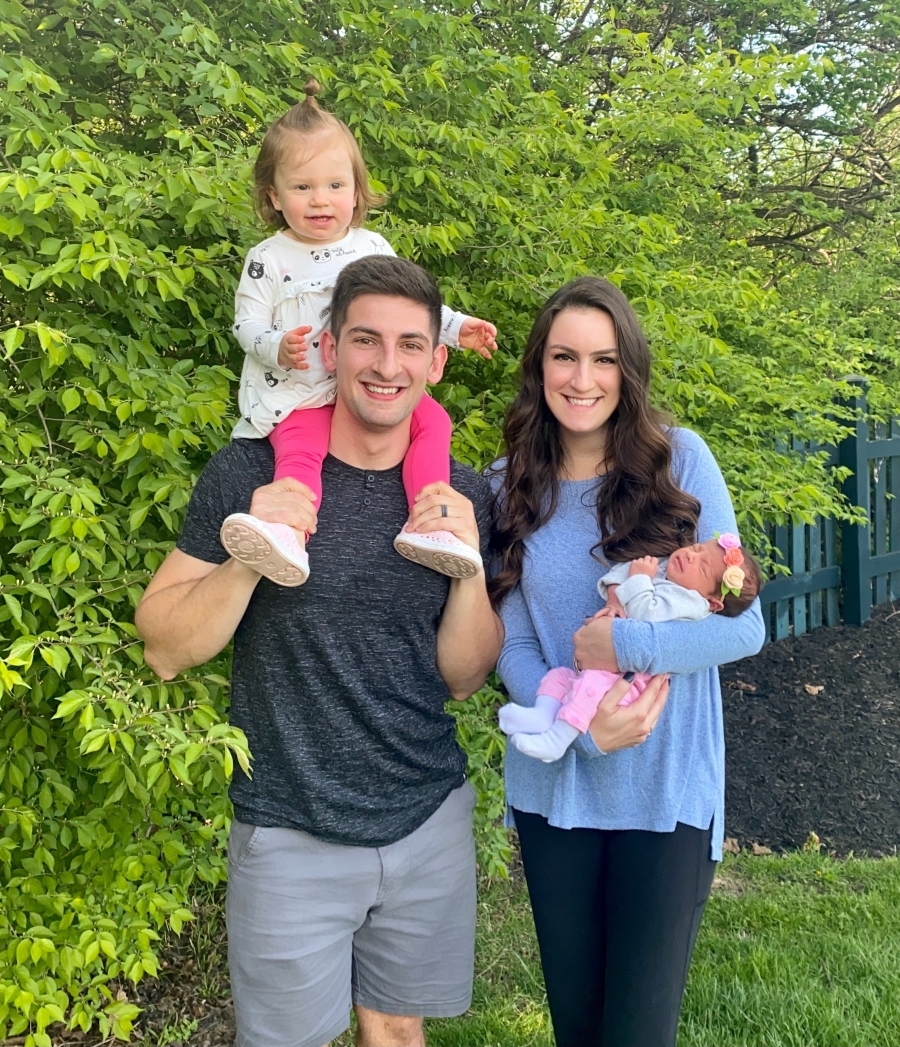 And for some fun questions!
What do you like to do in your spare time? What are some of your hobbies?
In my spare time, I like to spend every single second with my sweet daughters and husband, usually at a park or in our backyard playing and running around. I also love to play and coach volleyball. Together, we love to travel, watch movies, visit my parents down in Florida, and spend as much time outdoors as possible.
What's your favorite Middletown restaurant?
Combs BBQ, Veracruz, The Swire Inn, and for dessert Central Pastry!
Favorite quote or personal motto:
"You are braver than you believe, stronger than you seem, and smarter than you think" - Christopher Robin