Get to Know Our Elementary Counselors: Part 3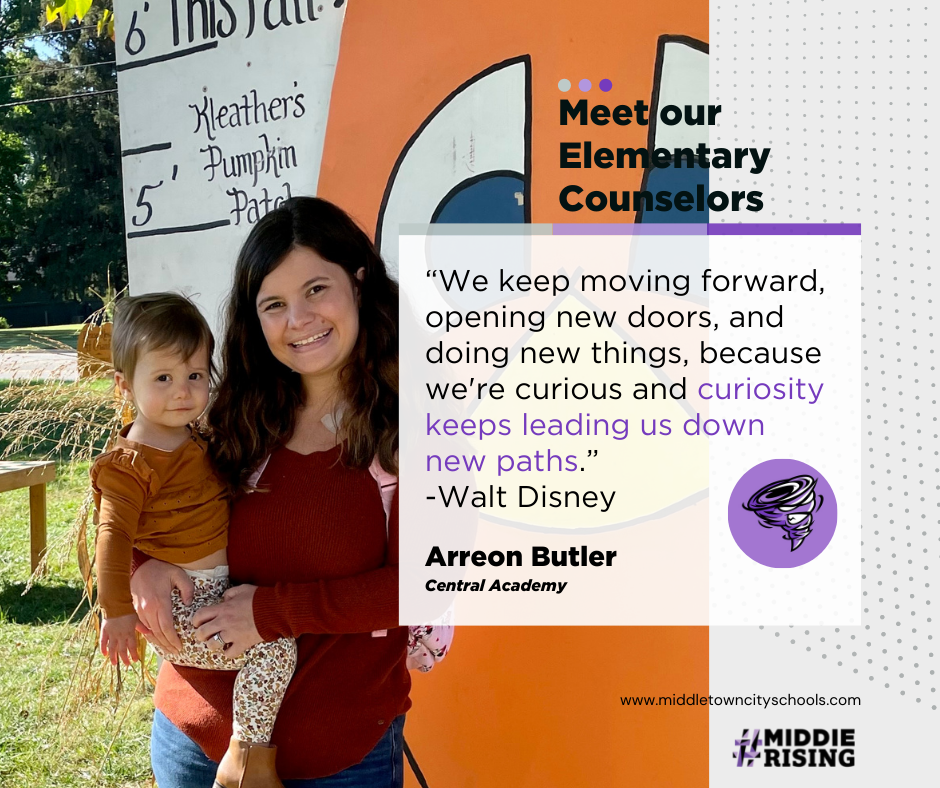 Get to Know Our Elementary Counselors!
Name: Arreon Butler
School building/Grade: Central Academy K-6
Subject Area: School Counselor
College(s): University of Cincinnati for BA in Psychology and Xavier University for MA in School Counseling
Hometown: Springboro, Ohio
Tell us a little about yourself and your family:
I am married and have a 1.5 year old daughter. We also have two german shepherds. Having two large dogs and a toddler definitely keeps my husband and I busy.
Why did you become an educator/school counselor?
I always knew I wanted to work in education. I have always enjoyed working with children. I spent some time in undergrad figuring out exactly what route to take but eventually realized that school counseling was the perfect fit. I like the opportunity to work with students in small groups and individually on social-emotional skills.
What do you like best about Middletown City Schools?
I like the sense of community and the opportunities I have to work with other counselors and teachers to better work with our students.
What is your favorite Middletown/your school tradition?
I am really liking the house system we have here at Central Academy and the sense of community it is building in the students and the connections they are making. Go Miresi!
If you weren't a counselor, what would you be doing?
I probably would be a teacher or stay at home mom.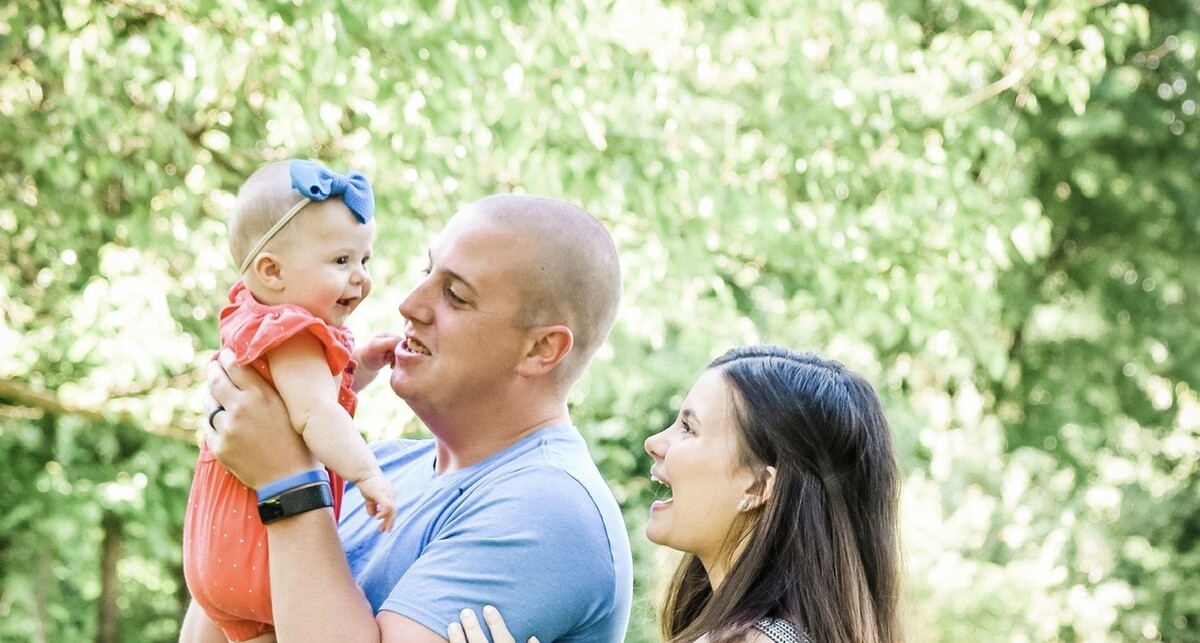 And for some fun questions!
What do you like to do in your spare time?
I like to spend time with my family.
What's your favorite Middletown restaurant?
Larosas
Favorite quote or personal motto:
"We keep moving forward, opening new doors, and doing new things, because we're curious and curiosity keeps leading us down new paths." -Walt Disney