Daily Announcements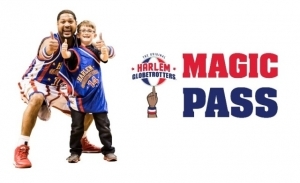 Harlem Globetrotters Coming to Middletown
The Original Harlem Globetrotters all-new Fan Powered World tour is headed to the WADE E. MILLER ARENA. Take your family to this unforgettable event where you won't be watching the action…you'll be in...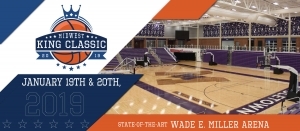 Inaugural Midwest King Classic Brings Together High School Basketball Teams From Southwest Ohio In Competition
On January 19-20, high school basketball teams and players of all demographics from southwest Ohio will come together on the hardwood this January and honor Dr. Martin Luther King Jr in the inaugural ...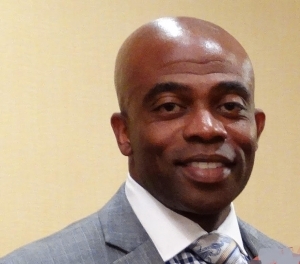 Middletown High School Names Nakara Stephens as Next Strength and Conditioning Coach
Nakara will be taking over for Cody Coley, who recently resigned to accept a new position as strength coach intern within the football program at the University of Notre Dame.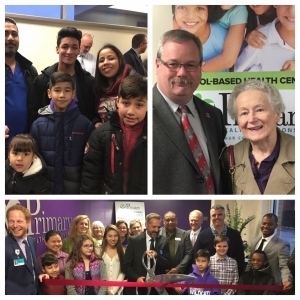 ICYMI Journal-News: Middletown Schools' first on-campus clinic now open to all students
Journal-News Staff Writer Michael D. Clark attended the Middletown City School District's School-Based Health Center Grand Opening. Primary Health Solutions, a Butler County based organization that op...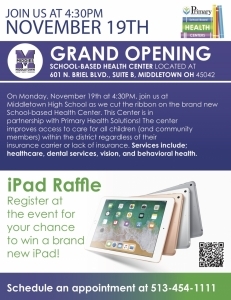 Grand Opening: School-Based Health Center
On Monday, November 19th at 4:30PM, join us at Middletown High School as we cut the ribbon on the brand new School-based Health Center. This Center is in partnership with Primary Health Solutions! The...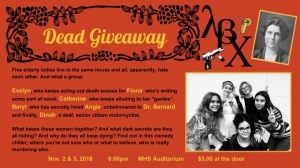 Five elderly ladies live in the same house and all, apparently, hate each other. And what a group:

Evelyn, who keeps acting out death scenes for Fiona, who's writing some sort of novel. Catherine, who ...