Middletown High School Names Nakara Stephens as Next Strength and Conditioning Coach

Back To District News
Middletown High School Names Nakara Stephens as Next Strength and Conditioning Coach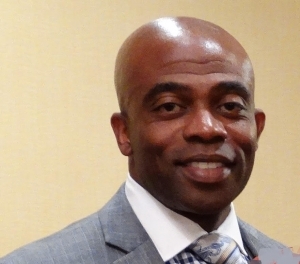 Middletown City School District has announced Nakara (Nick) Stephens as the next strength and conditioning coach at Middletown High School, pending board approval. Nakara has a wealth of experience in the the athletic training and performance field.
"We are thrilled to have someone with Nakara's qualifications to take over our strength and conditioning program at Middletown. With the combination of his background and of our state-of-the-art training facilities, we feel we have all the ingredients to take our program to the next level," said Aaron Zupka, Athletic Director at Middletown High School.
Nakara will be taking over for Cody Coley, who recently resigned to accept a new position as strength coach intern within the football program at the University of Notre Dame.
"Nakara has the right personality and demeanor to connect with our student-athletes and get the most out of them and get them to reach their full potential. I know our coaches and athletes are excited to continue the momentum we've built over the last 12 months and be pushed to achieve their personal and team goals," said Zupka.
Stephens has worked as a coach for Explosion Fitness Solutions Strength & Conditioning for 11 years training a variety of school-based athletic teams and athletes. He holds a national strength and conditioning license from NCSA. In addition to a comprehensive background in basic nutrition and functional exercise, Stephens has extensive experience in speed and agility training.
Stephens, who holds a Federal Aviation Admiration (FAA) dispatcher license and is Airline Transport Pilot (ATP) certified, is a Customer Service Operations Manager the the United States Postal Office. He graduated from the University of Alabama in 1998 with a bachelor's degree in Business Administrator. Stephens was also a two-year walk on member of the Alabama baseball program.
"I am excited about the Middie Rising movement and being a part of changing the culture at Middletown High School. Athletics play a huge part in shaping the character and work ethic of young adults. I plan on using the platform of strength and conditioning to help our students achieve their goals on the field and off. I live by the motto 'Don't let your talent take you somewhere your character can't keep you,' and I plan to make sure everyone of our students at Middletown can reach their potential," said Stephens.