Daily Announcements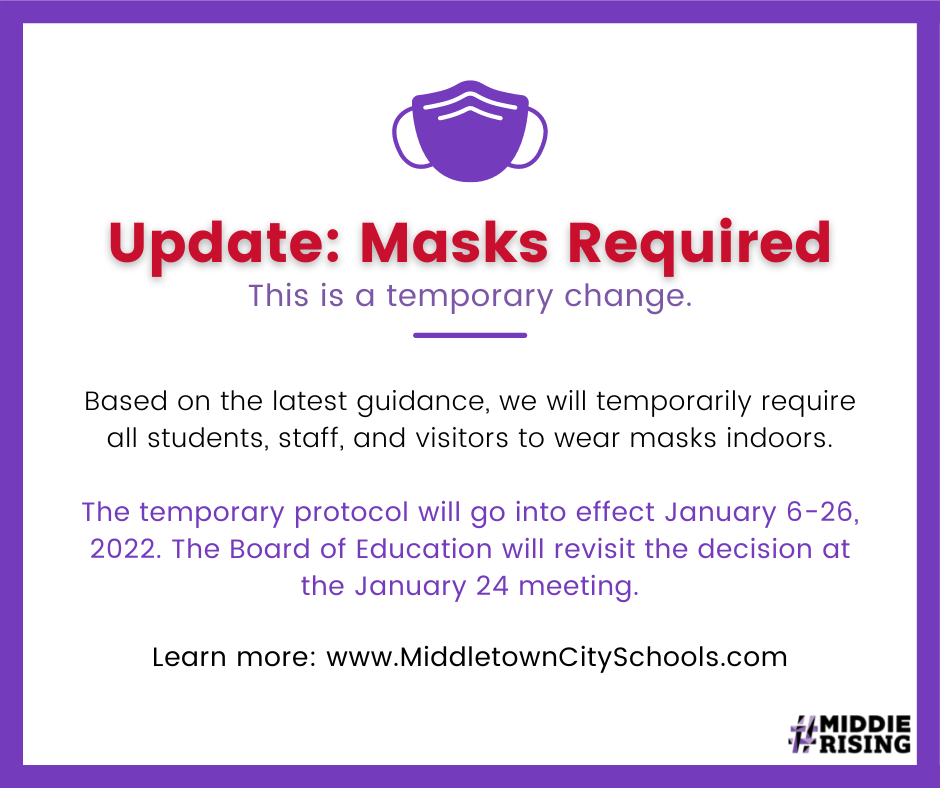 Covid Update #1: Temporary Mask Requirement
UPDATE: January 4, 2022
Based on updated guidance from the City of Middletown Health Department, the Middletown City School District will temporarily require all students, staff, and visitors to wear...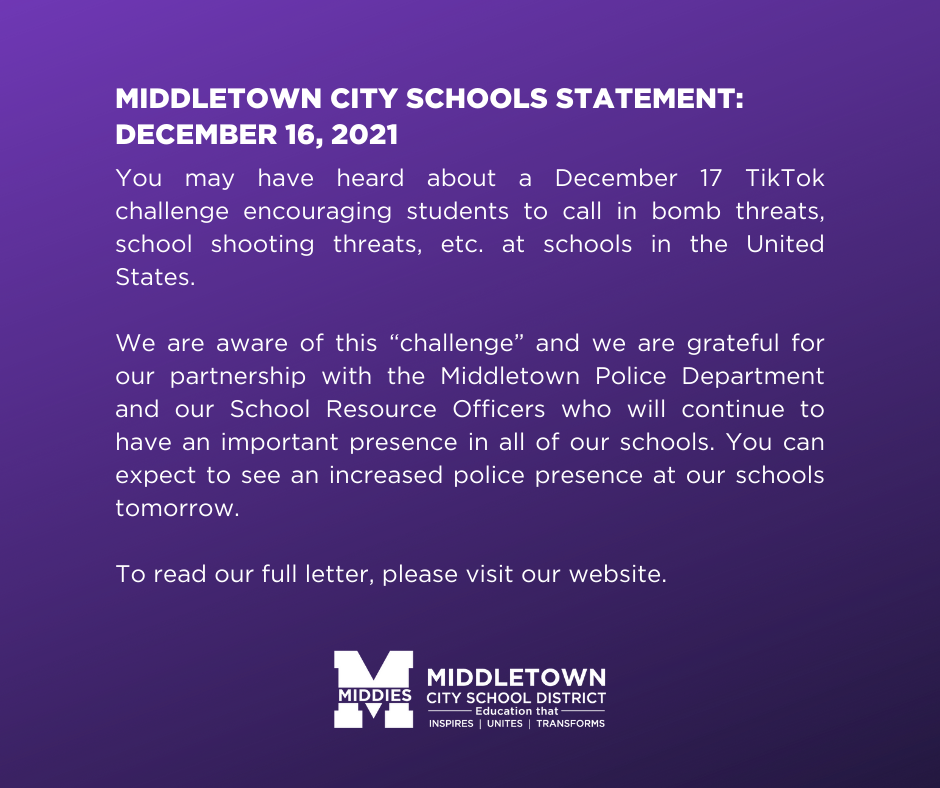 Middletown City Schools Statement: TikTok
We are aware of the December 17 TikTok "challenge" and we are grateful for our partnership with the Middletown Police Department and our School Resource Officers who will continue to have an important...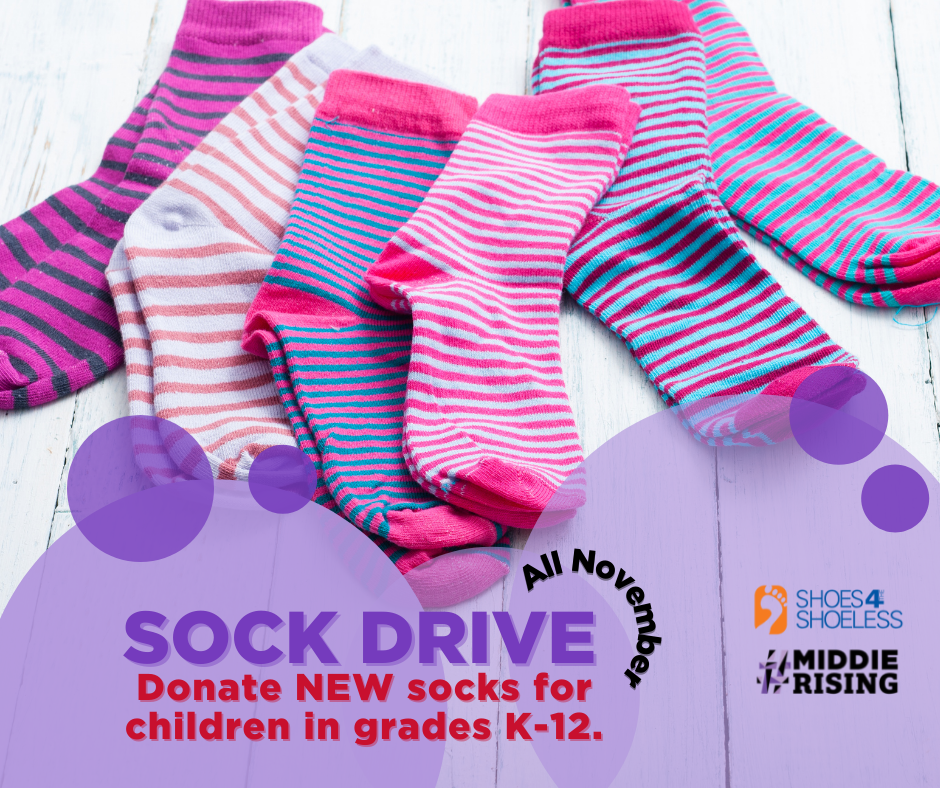 Sock Drive for Shoes 4 the Shoeless
During this season of giving, Middletown City School District is hosting a SOCK DRIVE for Shoes 4 the Shoeless. Please consider donating BRAND NEW, non-name brand ...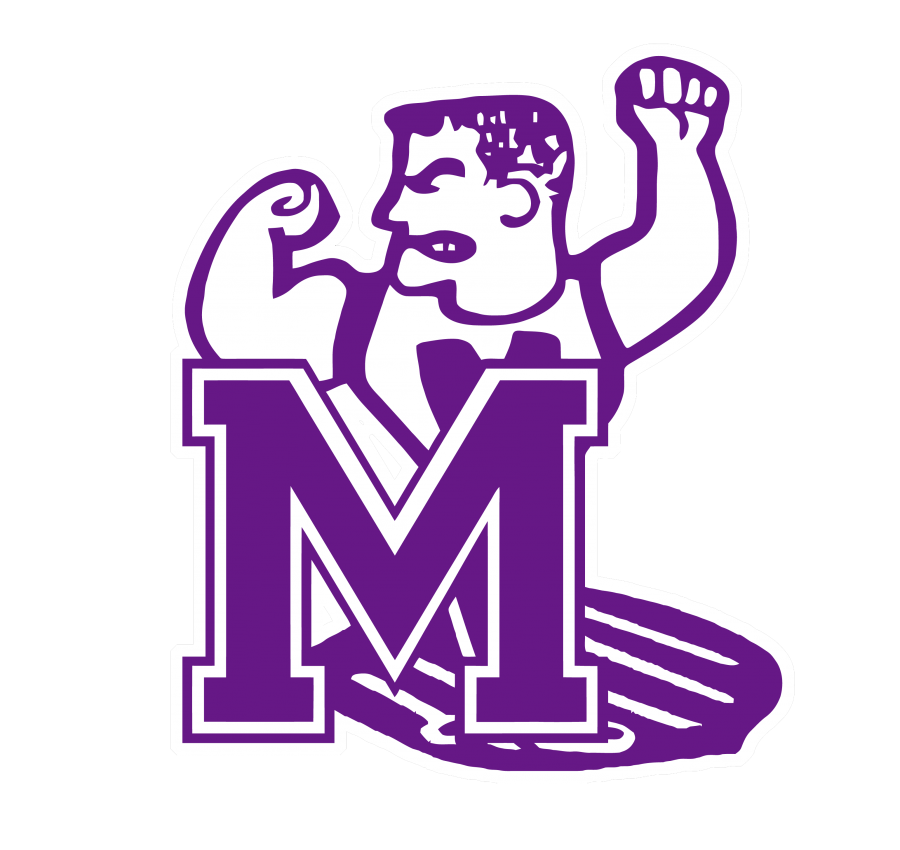 MHS Fall Parent/Teacher Conferences
Dear Middletown High School Parent/Guardian: On Monday, November 1, 2021, our parent/teacher conferences will be held at Middletown High School from 2:30 p.m. to 8:00 p.m. These conferences are a ver...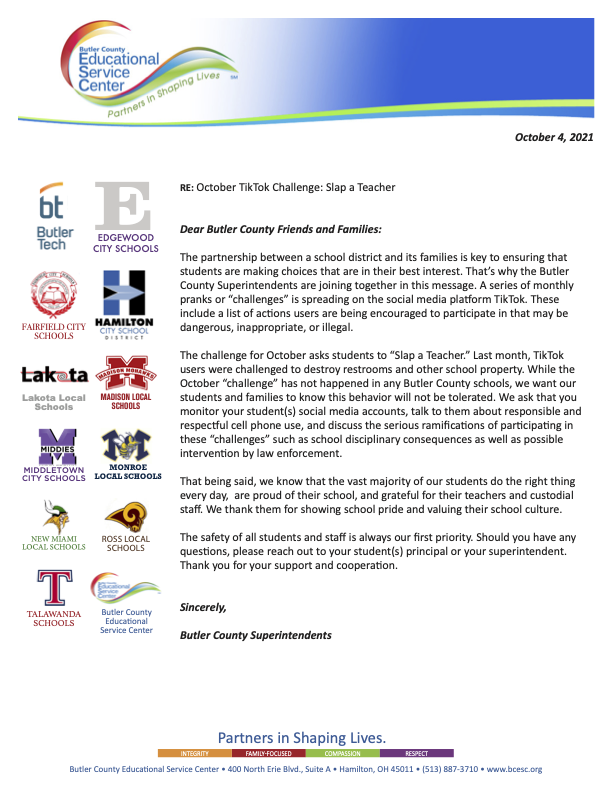 October TikTok Challenge: Slap a Teacher
Dear Butler County Friends and Families:
The partnership between a school district and its families is key to ensuring that students are making choices that are in their best interest. That's why the...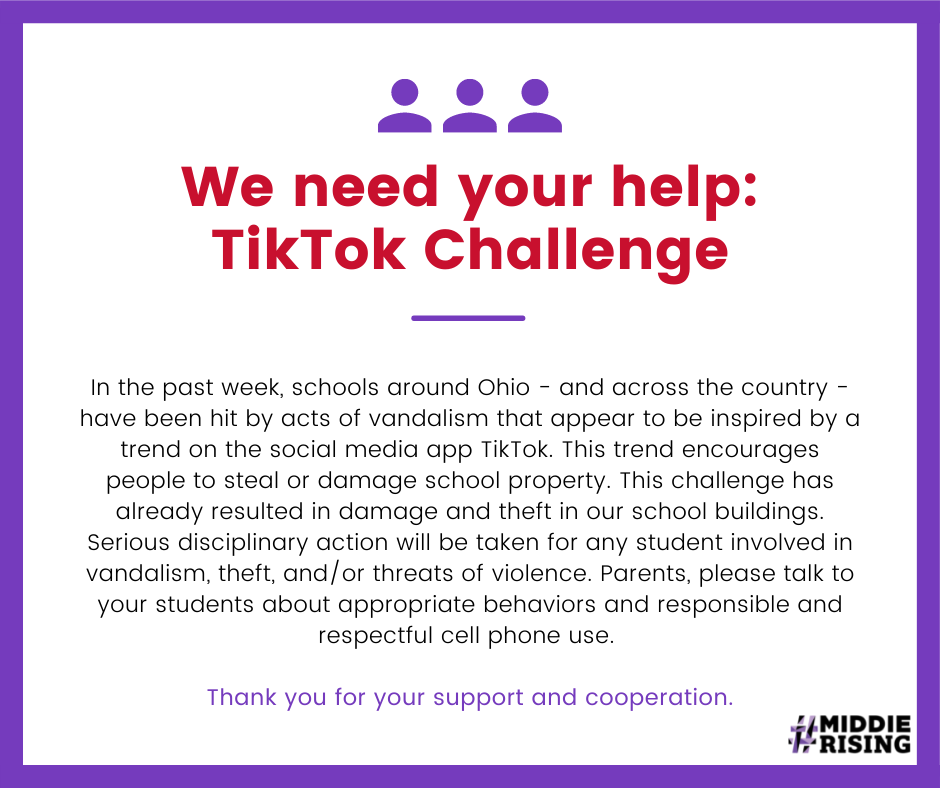 Message from the Superintendent
In the past week, schools around Ohio - and across the country - have been hit by acts of vandalism that appear to be inspired by a trend on the social media app TikTok. This trend encourages people t...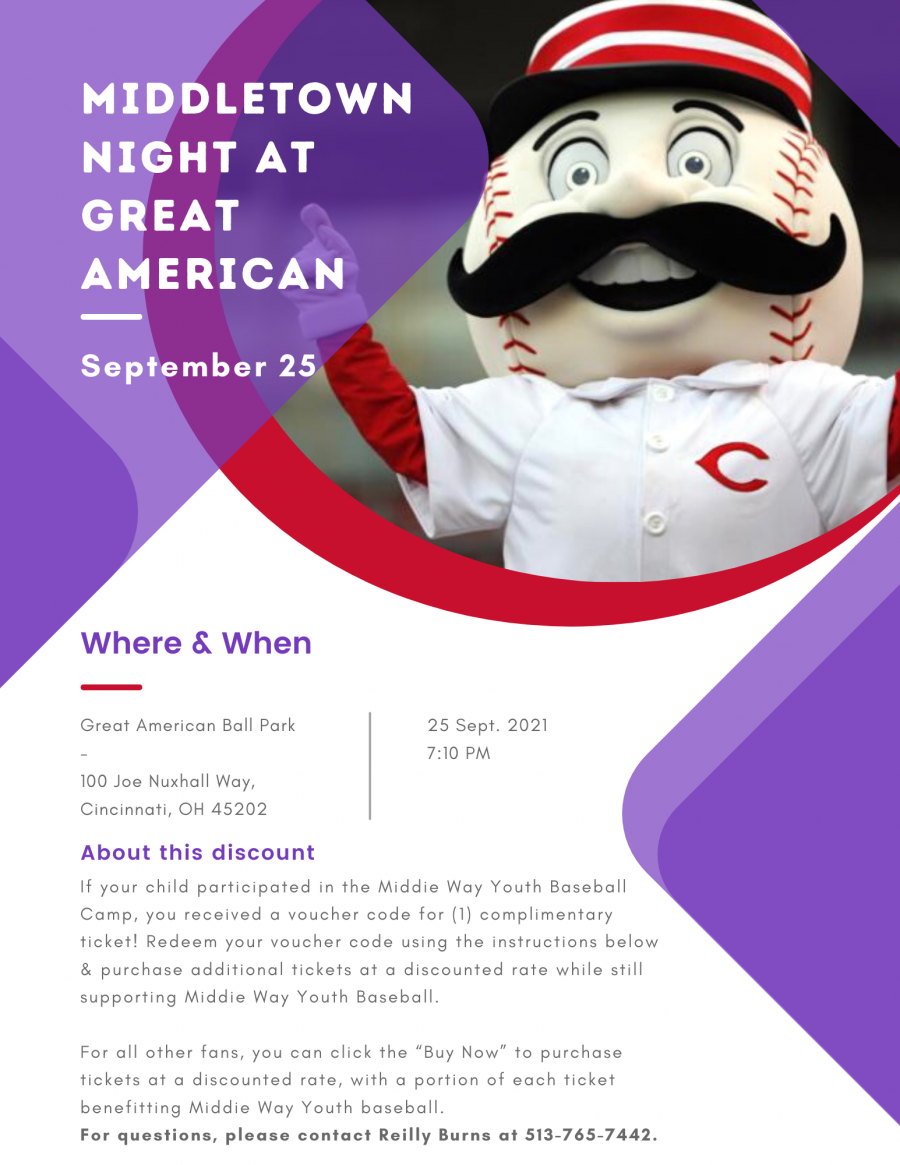 Middletown Night at Great American Ball Park
For all other fans, you can click the "Buy Now" to purchase tickets at a discounted rate, with a portion of each ticket benefitting Middie Way Youth baseball.
Middletown City Schools Requiring Masks District-Wide
We know the majority of our students learn best when they are in a classroom setting and we are determined to keep our buildings fully open for them. Due to the strong recommendations by our medical p...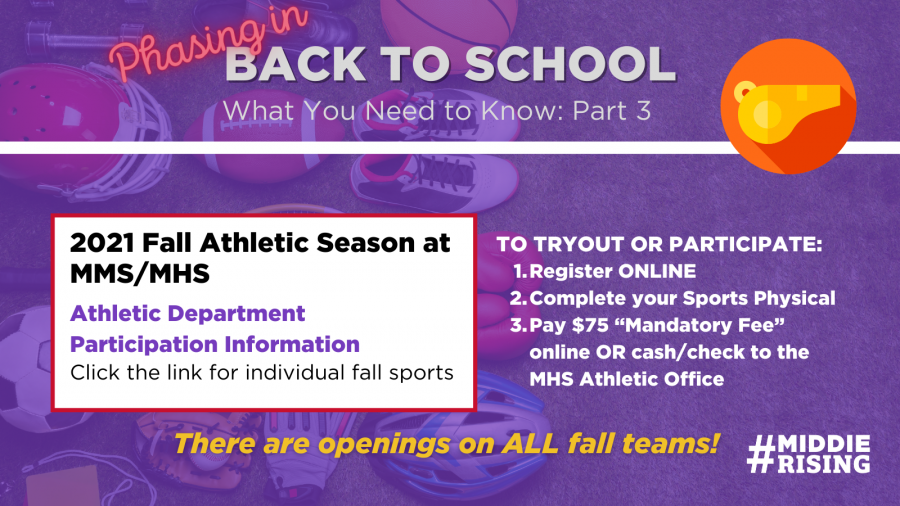 2021 Fall Season at Middletown High School/Middle School
Athletic Department Pre-participation Information:
To tryout or participate, you MUST: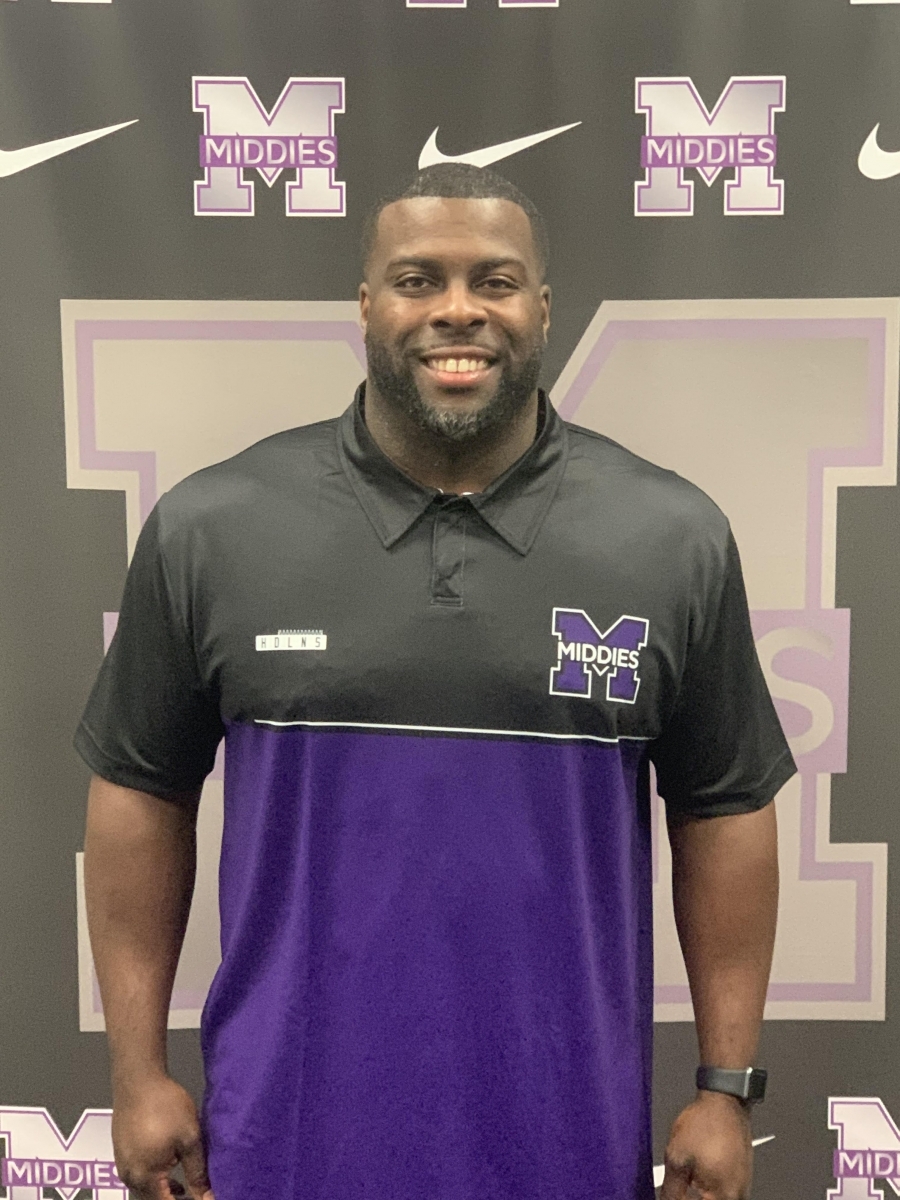 Middletown Names Kelven Moss Varsity Boys Basketball Coach
Middletown City School District (MCSD) Board of Education approved Kelven Moss as the new varsity boys basketball coach for the Middletown High School (MHS) Middies. A 2001 MHS alumnus, Coach Moss loo...