Middletown Middle School News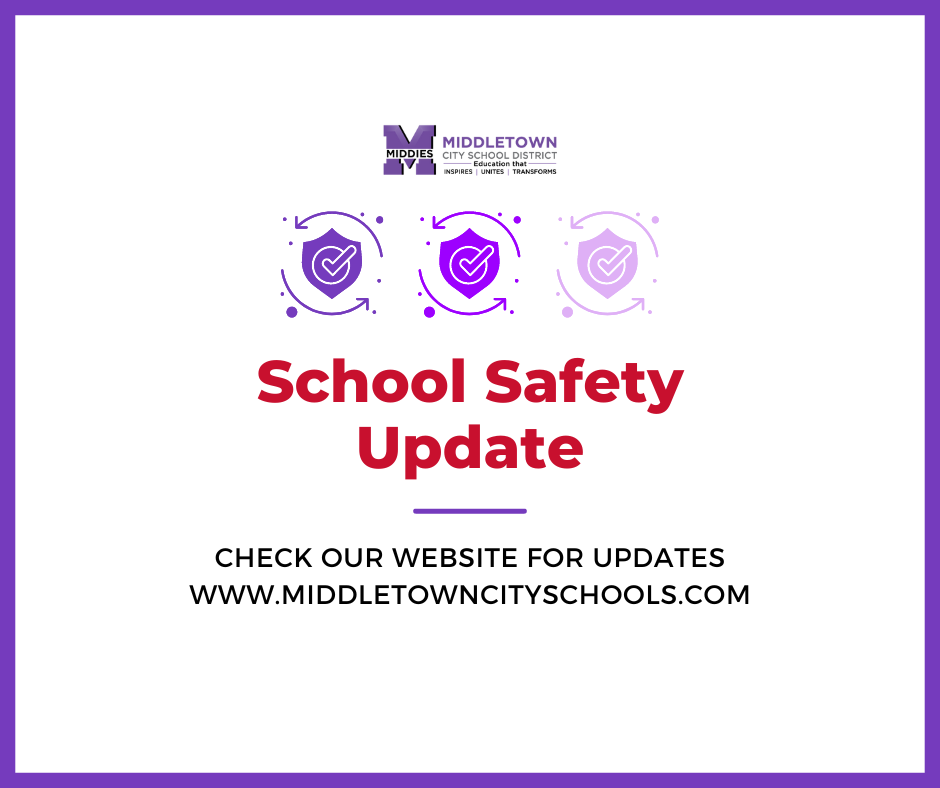 Your student's safety and well-being are our utmost priority. We want to thank you for your cooperation and patience while we worked to keep our students and staff safe.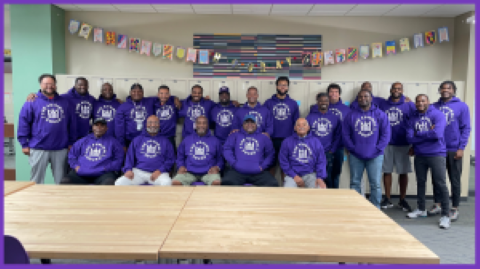 Middletown City School District is working to address the shortage of Black males in education. This week we are introducing The Admiral Squad, an affinity group for Black males in our district. The A...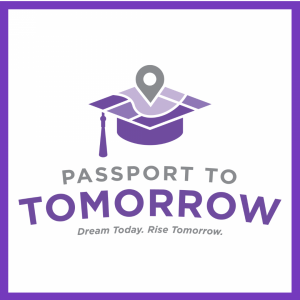 Preparing for Tomorrow, Today
You've probably heard about the Passport to Tomorrow, seen the badges on all the elementary school buildings, or read the mailer that went home last year. We've been hard at work breathing life into o...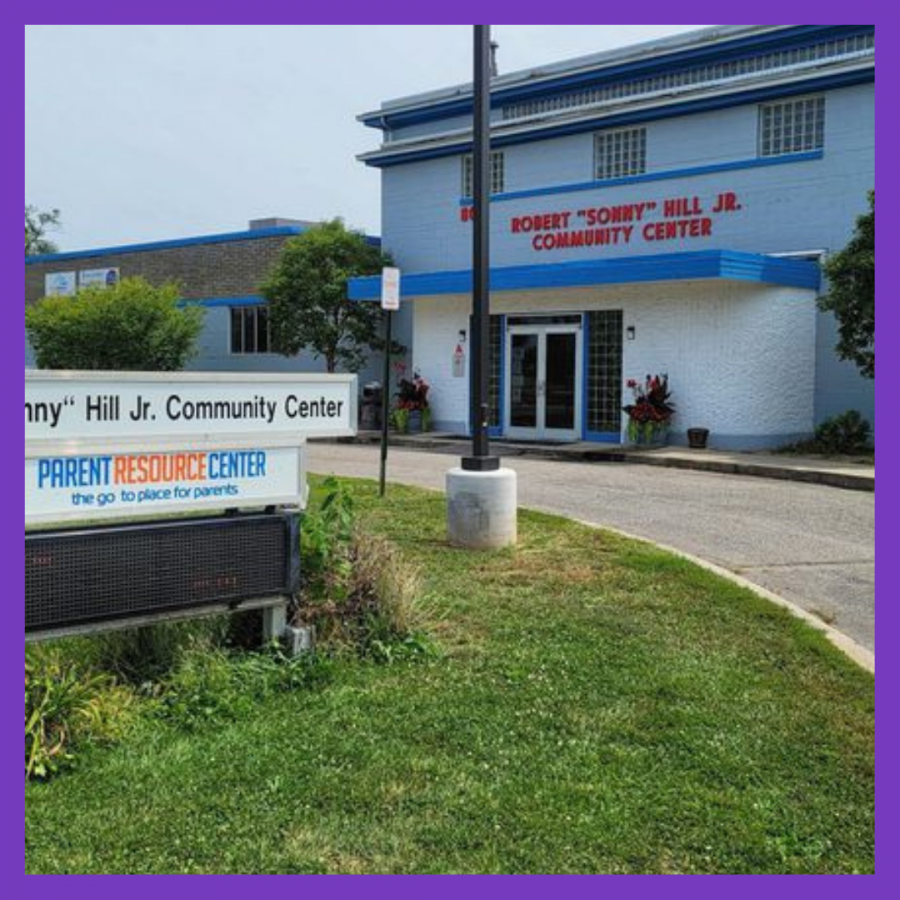 Your Input is Needed: Sonny Hill Community Center
REMINDER: Community Input Session for the soon-to-be revitalized Robert "Sonny" Hill Community Center.
We want your thoughts on programming, classrooms, space, wants, needs, etc.!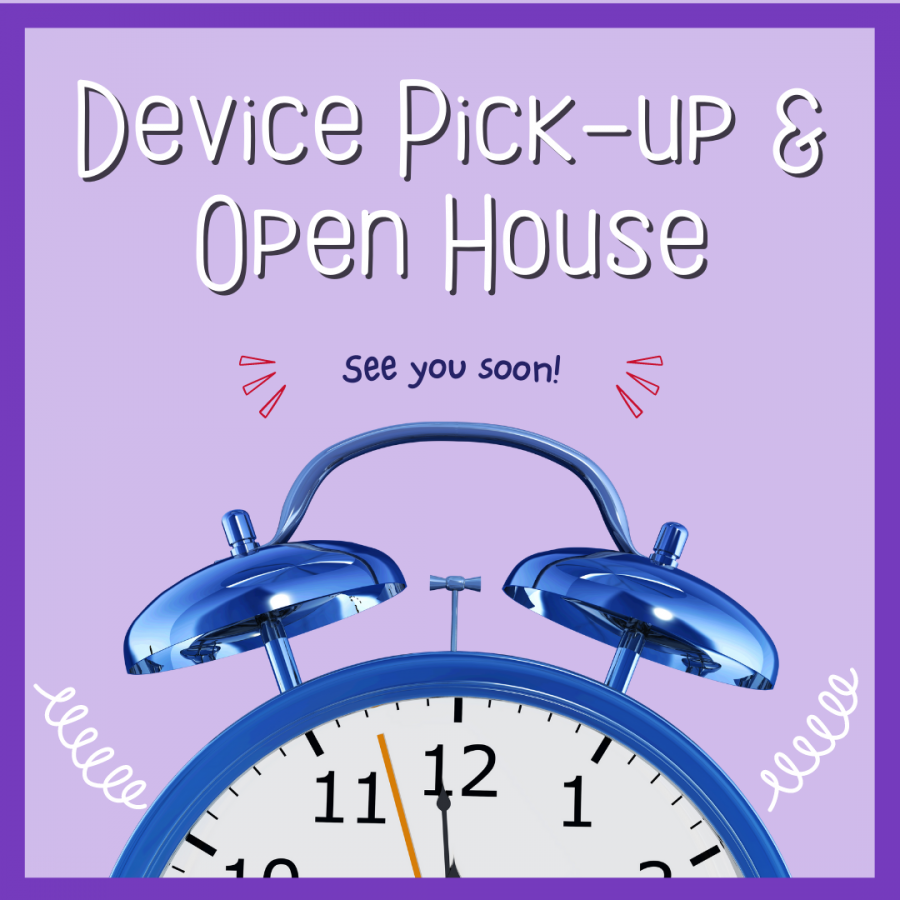 Open House & Device Distribution Information
Open House & Device Distribution Information
Welcome back to school, Middies! Here is your one-stop shop for all device pick-up times and open house dates/times. Remember: The HIGH SCHOOL will also h...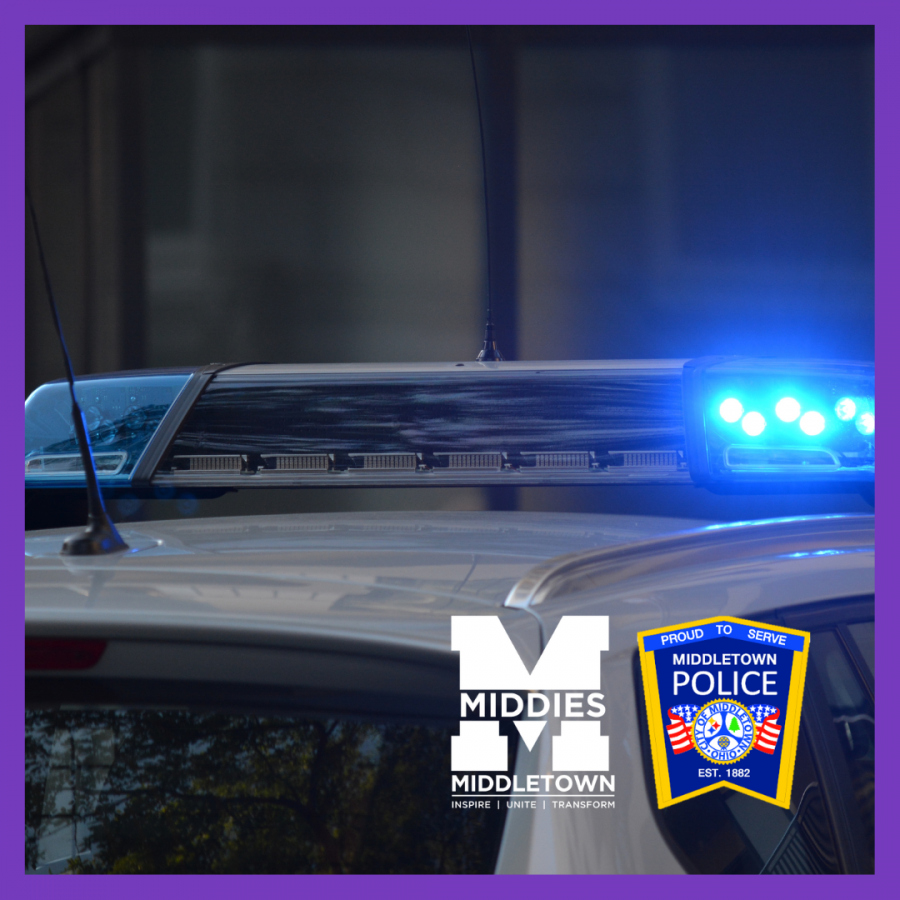 A Safety Update from Superintendent Styles
Dear Middletown Families and Staff:
Over the summer, school safety has been at the forefront of our thoughts. The new school year is just weeks away, and I want to thank you for entrusting your child...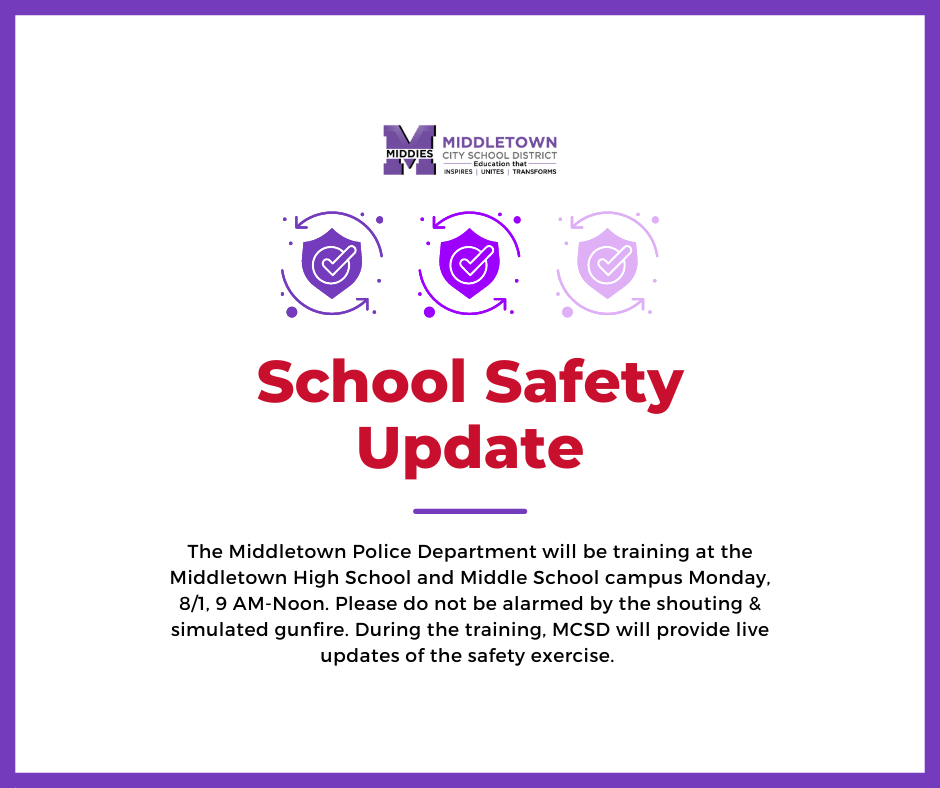 Full-Scale Safety Exercise Planned for Middletown City School District
The Middletown Police Department will be training at the Middletown High School and Middle School campus Monday, 8/1, 9 AM-Noon. Please do not be alarmed by the shouting & simulated gunfire. During th...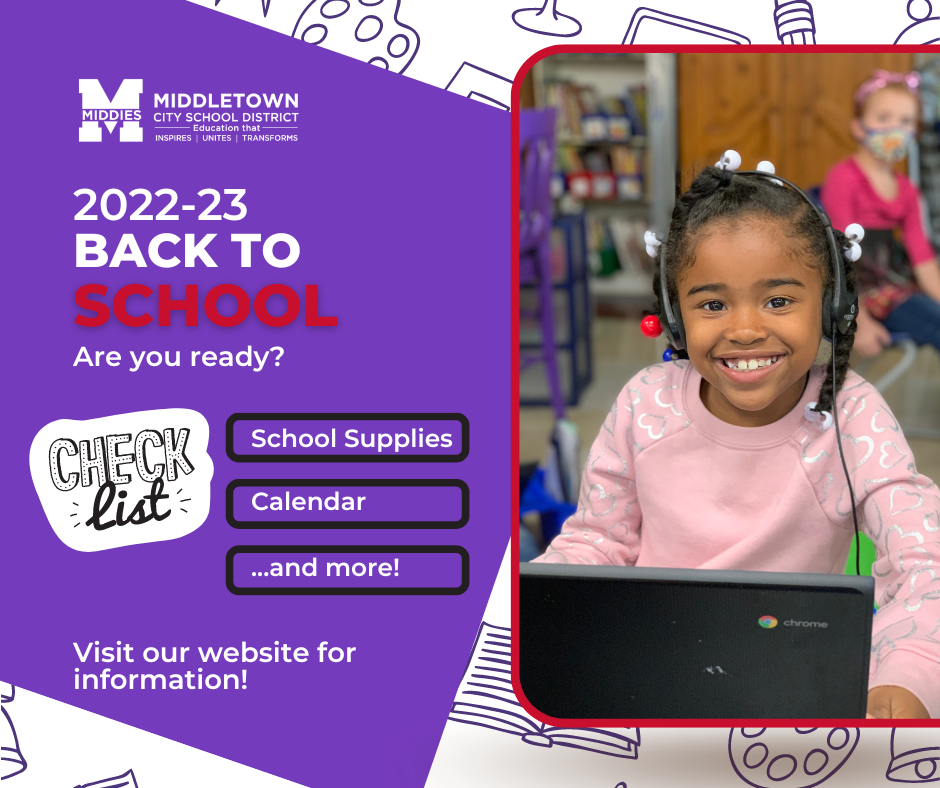 Back to School Information
Are you ready for back to school? It'll be here before you know it! Visit our website for school supply lists, calendars, and more!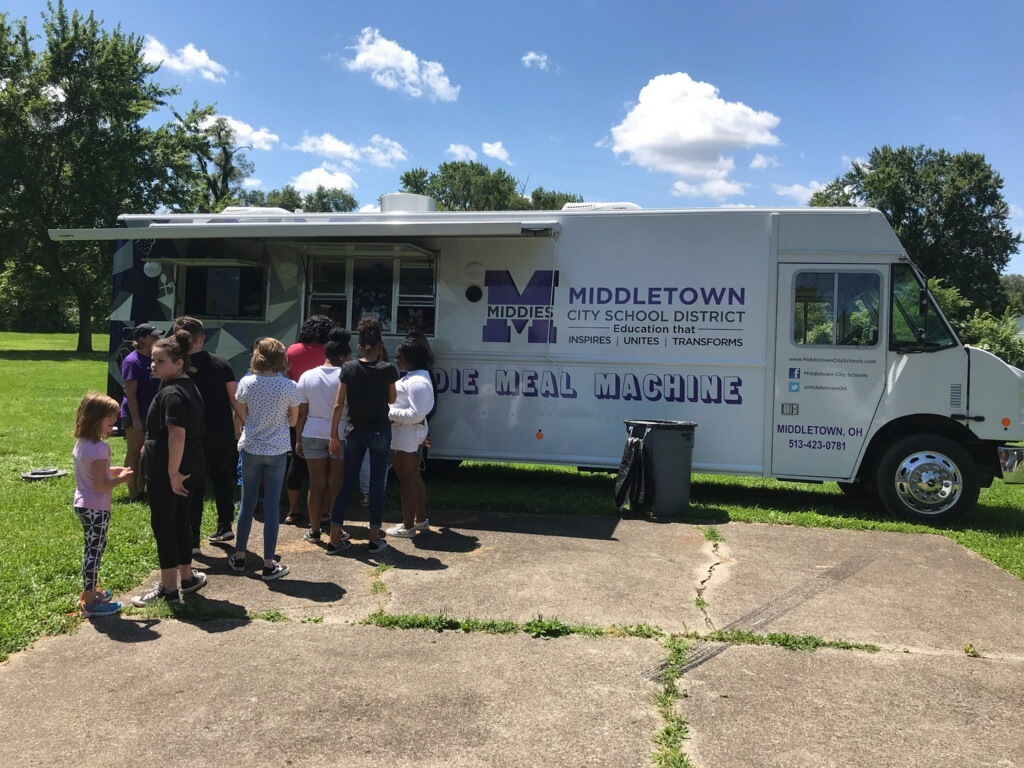 July: Middie Meal Machine
Join us this month for delicious and free lunch! Click here to view the July food truck schedule.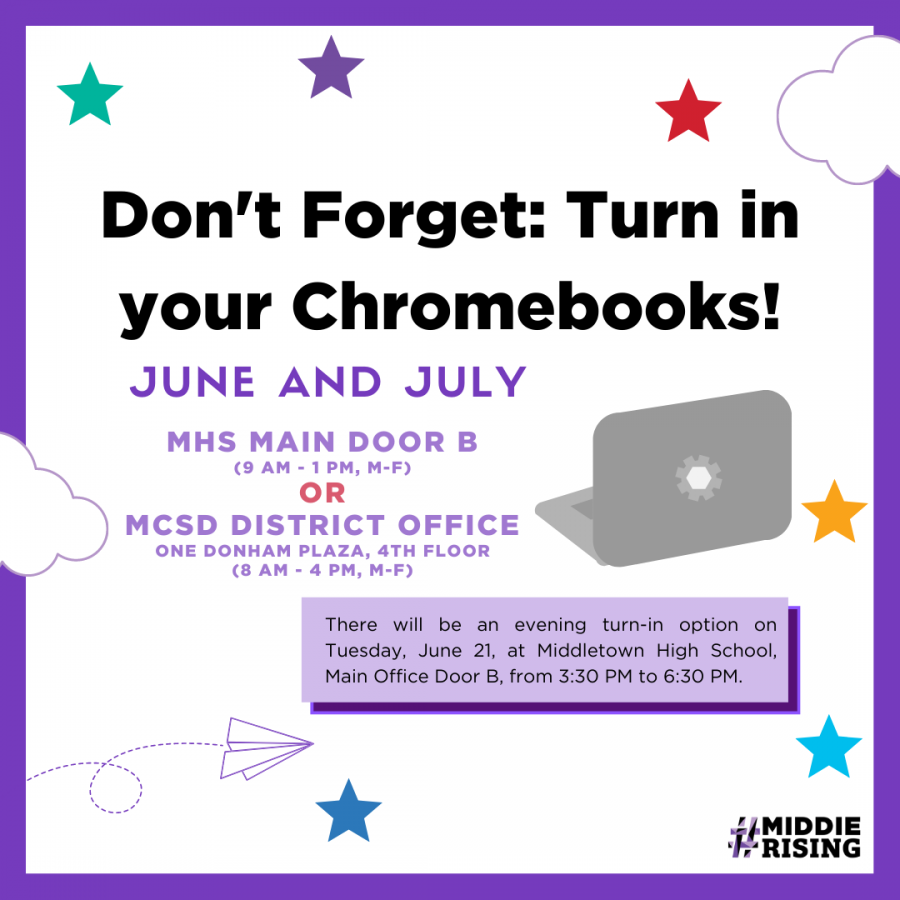 This June and July, we will have multiple options for you to return your Chromebook and hotspot to the MCSD Tech Department. You can return the items to either the high school of the district office d...