Middletown City Schools $2M Savings Reductions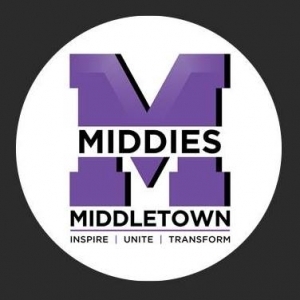 For the 2020-21 school year, Middletown City School District (MCSD) will spend $1,250,000 on EdChoice vouchers and it must factor into the general fund budget a 37.5 percent increase in special education services over the last five years. As a direct result of EdChoice and the increase in special education services, MCSD will move forward with a $2,000,000 in cost savings reductions, starting August 2020.
"While the Middletown City School District funds private school tuition, the State of Ohio flat funded the state funding we received in 2019 for the current biennium regardless of our increased enrollment and payment of EdChoice students who have never attended Middletown Schools," said Marlon Styles, Jr., MCSD superintendent.
Although Middletown City Schools does not receive any additional state dollars for the EdChoice students and the increased special education costs, the financial team put together a $2M reduction package that has minimal impact on MCSD students. The students' classroom experiences and programming remain at the forefront of every financial decision.
"My financial team have been good stewards of taxpayer money, but the unfortunate circumstances with EdChoice forces the district to find ways to stretch our remaining public taxpayer dollars as much as we can and that means reductions," said Bertram. "Thankfully the administrative team was able to put together a $2M reduction plan that students will not feel inside their classroom."
Reductions are a way for a school district to stretch tax dollars and prolong the need for a levy.
"While Middletown's reductions can slow down the need for a levy, the need will still be there in the next few years. It is my hope the Middletown community will advocate for our students by reaching out to our elected officials for an end to the expansion of EdChoice and a fix for the state's funding formula," said Chris Urso, MCSD Board of Education president.
The district will end its current Sodexo custodial and maintenance contract and hire directly these staff members to work for the district. In doing so, the district will find substantial savings from corporate overhead and supervision costs. This will not affect the current services.
The district will also reduce its contracted service expenses with Petermann Bus by limiting midday routes and non-educational field trips currently paid through the district.
Further alleviating general fund spending, the MCSD finance team secured grant funding opportunities for the district STEAM programs, Success Liaisons, and other related curriculum and instructional expenses. The district will eliminate an unused employee program and software. There will be small reductions in library services throughout the district with reduced staffing hours. There will be three staff reductions in the administrative offices and Middletown High School while keeping the same services with other staff members. Administrative budgets will be reduced by 10 percent. Starting August 2020, the district will increase Pay to Play by $25 per sport to $75, with a family cap of $150.
The district considered reducing transportation services by increasing the 1-mile range for K-8 students to 1.25 miles and beyond. However, MCSD will delay this reduction and analyze the current savings obtained by the mandatory closures of our schools due to the pandemic, which began March 17, 2020. The school closure transportation savings will allow us a one-year delay on increasing the transportation mileage.
"EdChoice takes $1.25 million away from our district next year and it goes directly to private education. It is important that the district's forced $2 million in reductions are not felt inside our classrooms. Despite funding cuts, all Middletown Schools are rising and they will continue to rise," said Styles.