First Day of School is August 13 – Get Ready!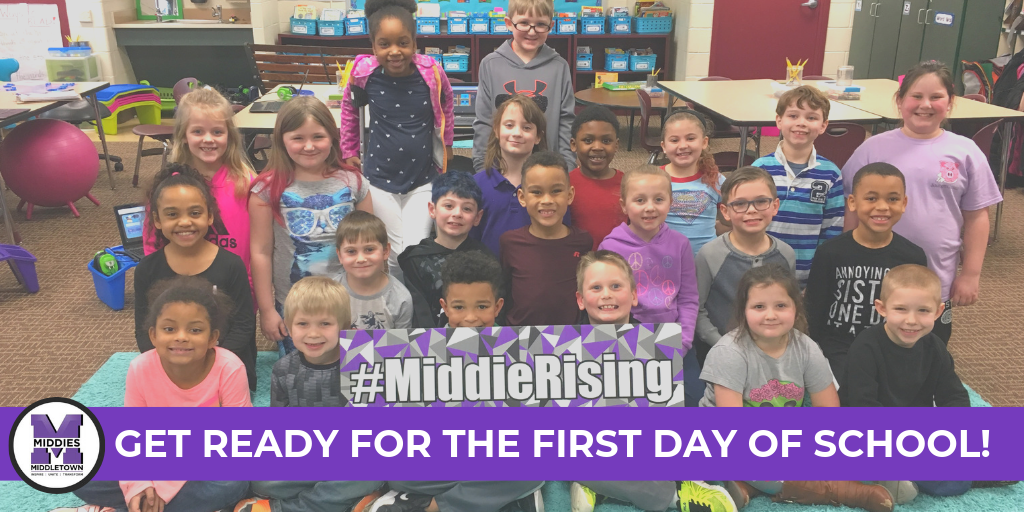 Not only is the first day of school just a few weeks away, so are some awesome events to get you ready. Check our district calendar and school calendars for Back to School Events and other Important Dates--you can even sort by school! We want our students' first day of school to be awesome – and that awesomeness starts with being prepared.
First Day Back
1st-8th grade — August 13
9th Grade — August 13
10-12th Grade — August 14
Kindergarten — Staggered by last name. Check calendar.
School Hours
All School Start and End Times
Elementary Schools — 9:00 AM to 3:45 PM
Central Academy — 8:00 AM to 2:45 PM
Highview 6th Grade Center — 8:00 AM to 3:00 PM
Middle School — 8:00 AM to 3:00 PM
High School — 7:15 AM to 2:15 PM
School Supplies
High School students will get supply lists specific to their classes from their teachers. Parents of Elementary and Middle School students can visit our School Supplies page for supply lists by grade.
Transportation
Bus routes begin to become available in early August. Check our transportation page for updates to bus routes for your student's campus as they become available.
Open House Schedules
Our schools host events leading up to the first day of school. You won't want to miss Open Houses! You can find the full list of schedules on the website.
Community Pep-Rally & Teacher Convocation
New this year: We're inviting our community to the teacher convocation on August 9 from 8-9 AM in the Wade E. Miller Arena on the MHS campus! Attendance is FREE and you'll hear inspiring messages from staff and students. The spirit shop will be open as well! This is a great way to get excited about the start of the school year. See great performances by our high school orchestra and more! Last year's convocation was a packed house with teachers, staff, and city officials and this year will be even better!
First Day Photos!
We want to see those smiling faces of your Pre-K through 12th grade students as you document another memory of your child's journey through school! Just a little Googling and you can get some great ideas for those photos. We'd love for you to share your children's best First Day photos with us on our Facebook page, on Instagram (@middletowncityschooldistrict), or Twitter (@MiddletownOH) with the hashtag #MiddiesFirstDay and/or #MiddieRising.
Power tip: holding your phone sideways (horizontally) usually results in much better photos than shooting vertically and (hint-hint) are more likely to make it to Middie stardom on our homepage (wink-wink!).
Health & Wellness Center
Schedule an appointment at 513-454-1111
Middletown City Schools teamed up with Primary Health Solutions to open a School-Based Health Center located inside Middletown High School. Primary Health Solutions, a Butler County based organization that operates Federally Qualified Health Centers, has partnered with the Middletown City School District, OneSight, Interact for Health, Butler Behavioral Health Services and the Delta Dental Foundation to provide access to primary medical, dental, vision, and behavioral health services to students, their family members and school district staff.
Register your student on our website.
Online Enrollment
We are so happy you are considering enrolling your student in our schools. While our Enrollment Center is located on the 4th Floor of the Middletown City Building, Middletown's enrollment process is online. If you do not have access to a computer, please stop by the Enrollment Office and use one of our computers.
Contact the District Enrollment Center for additional information regarding enrolling a student at 513-423-0781.