District News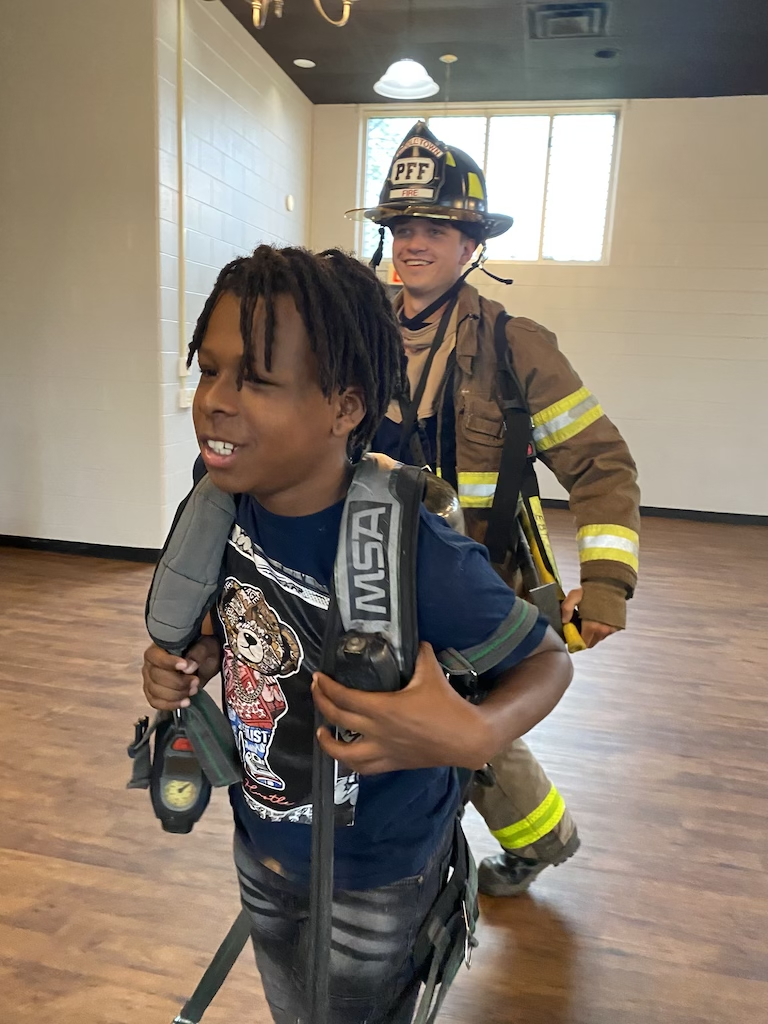 Middletown Police Department and Middletown Fire Department Speak with Leadership Club Students
Middletown Police Department and Middletown Fire Department hosted community students in the Leadership Club on Wednesday, May 4, at the Sonny Hill Community Center. MPD and MFD members offered the 13...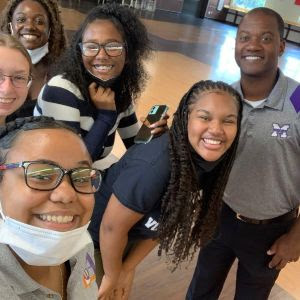 CBI expanding our FREE Summer Learning and Afterschool Opportunities!
On April 28, the Community-Building Institute Middletown (CBIM) was awarded three grants from the Ohio Department of Education to expand existing and create new free summer learning opportunities and ...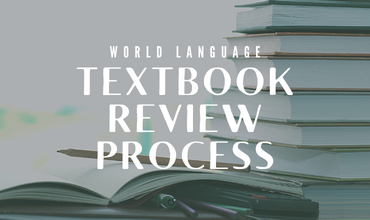 Help Review World Languages Textbooks
We are in the process of reviewing new World Languages textbooks and programs. We've put the proposed programming on tables for public review from May 4-May 11 on the 4th floor of the City Building.
...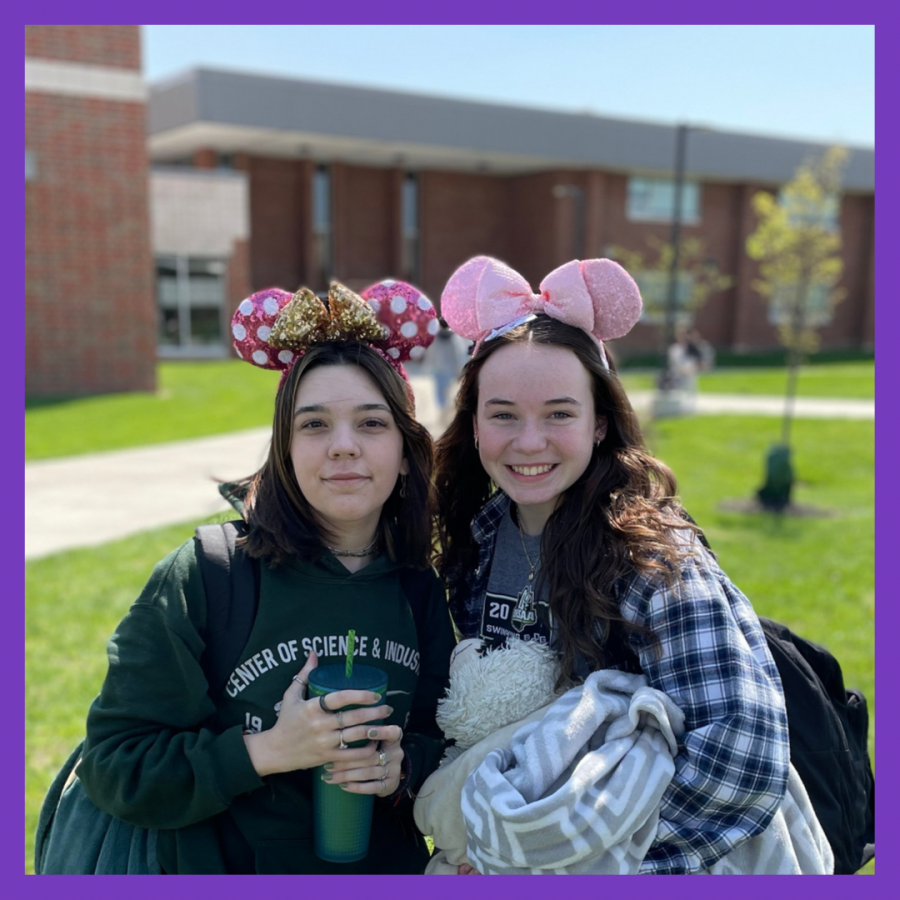 Middie Magic in the Magic Kingdon
The MHS band and orchestra are bringing the Middie Magic to the Magic Kingdom! Between the group's fundraising efforts, music booster work, and donations from local organizations and members of the ...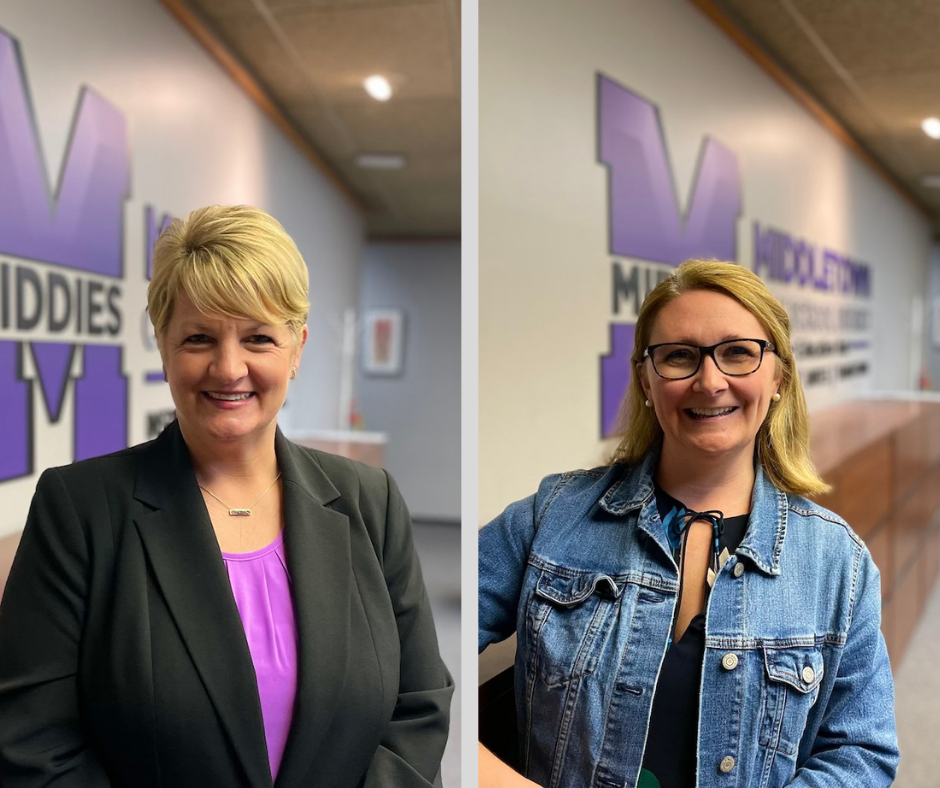 Welcoming New Leadership in Middletown
Middletown City School District (MCSD) is excited to announce two strategic leadership changes: the appointment of Suzanna Davis as the district's next Senior Director of Student Services and the pro...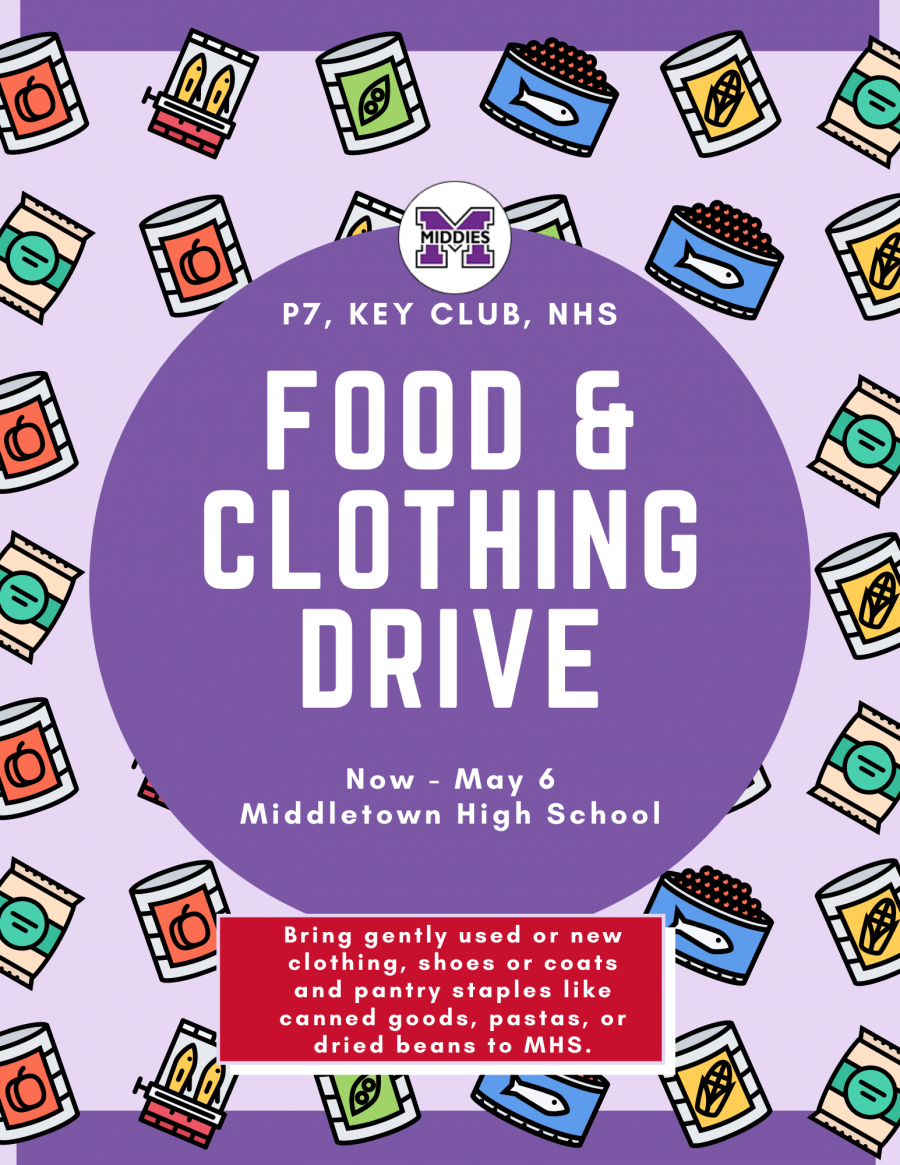 P7, Key Club, and NHS Food and Clothing Drive
Raise your hand if you've ever mentioned how you need to do some spring cleaning but you never get around to it! Consider this your PUSH to get your clos...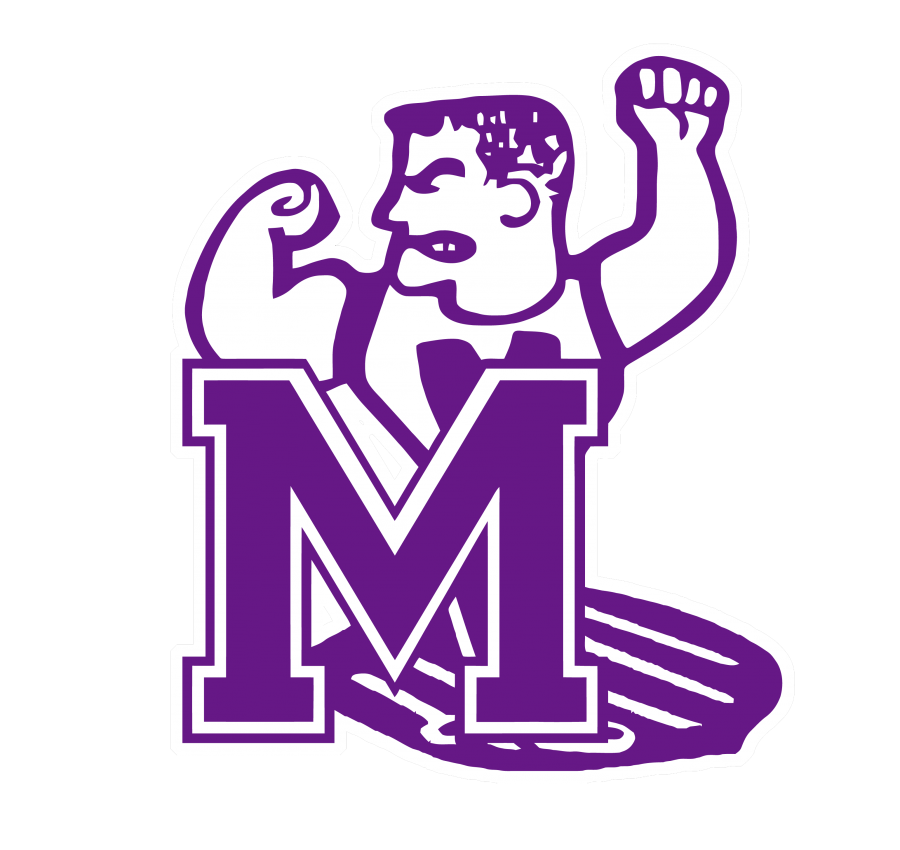 Upcoming Athletic Boosters Events
Get involved with the Middletown Athletic Boosters! These two events are a great way to meet new people and support our Middie athletes!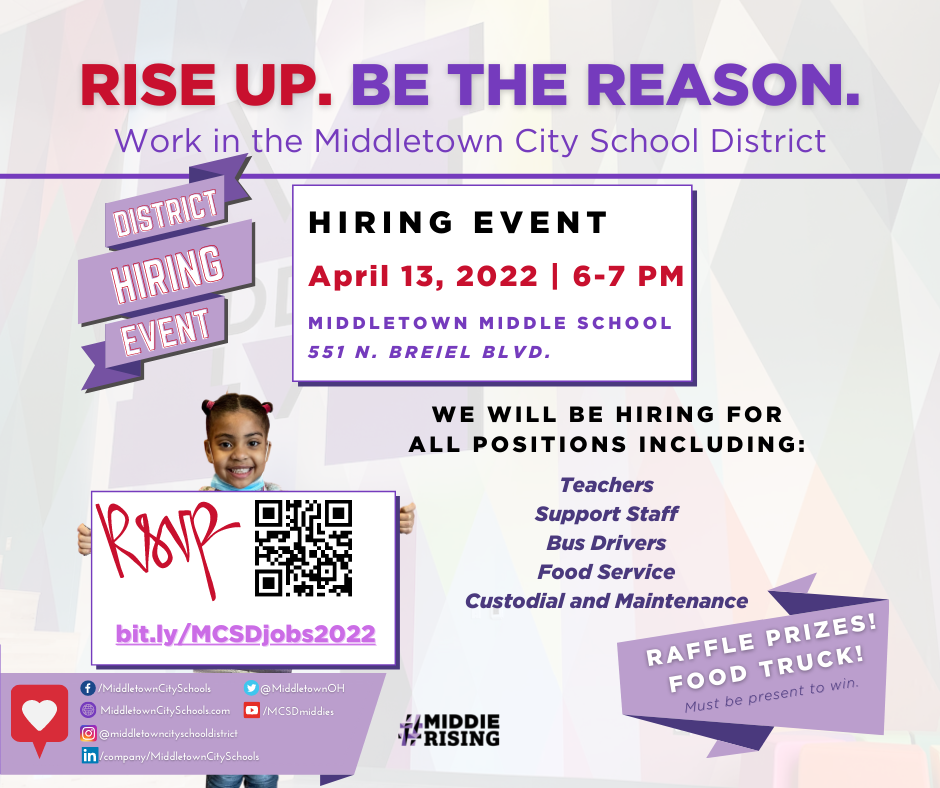 Rise Up. Be the Reason.
Work in the Middletown City School District
When: April 13, 2022 from 6-7 PM
Where: Middletown Middle School | 551 N Breiel Blvd.
Who: We will be hiring for all positions
...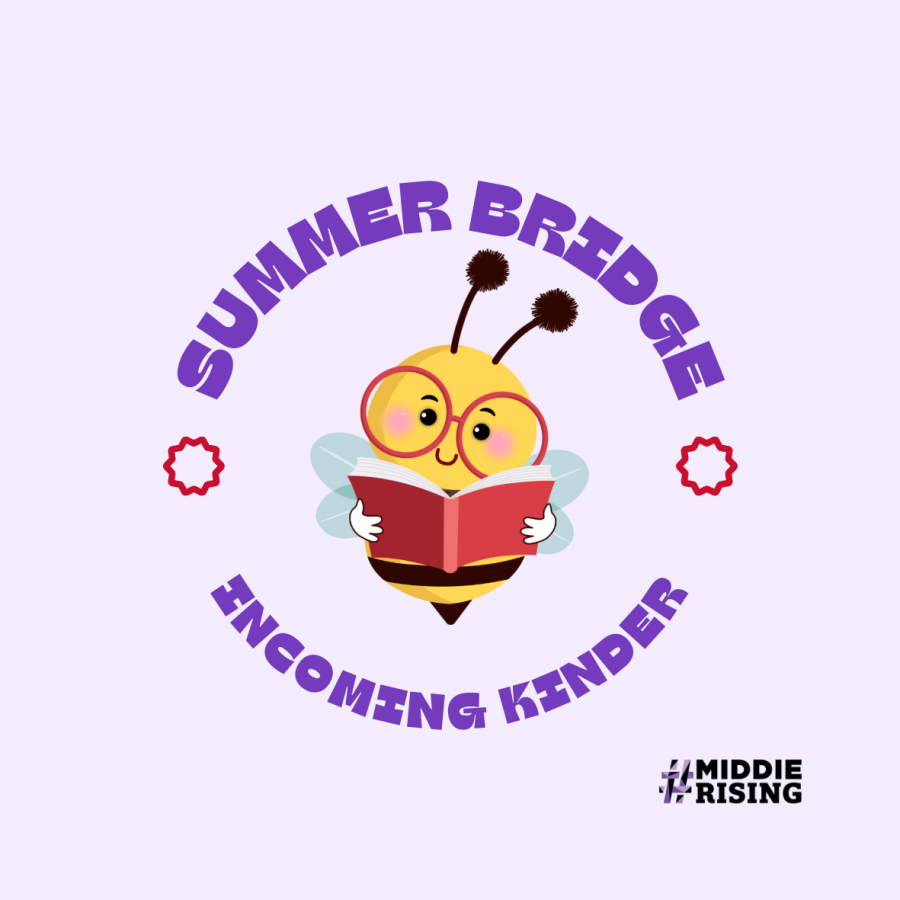 Summer Bridge Invitation for Incoming Kindergarten Students
Dear Parents:
We appreciate your interest in our Summer Bridge Reading Readiness Program, funded by the Middletown Community Foundation an...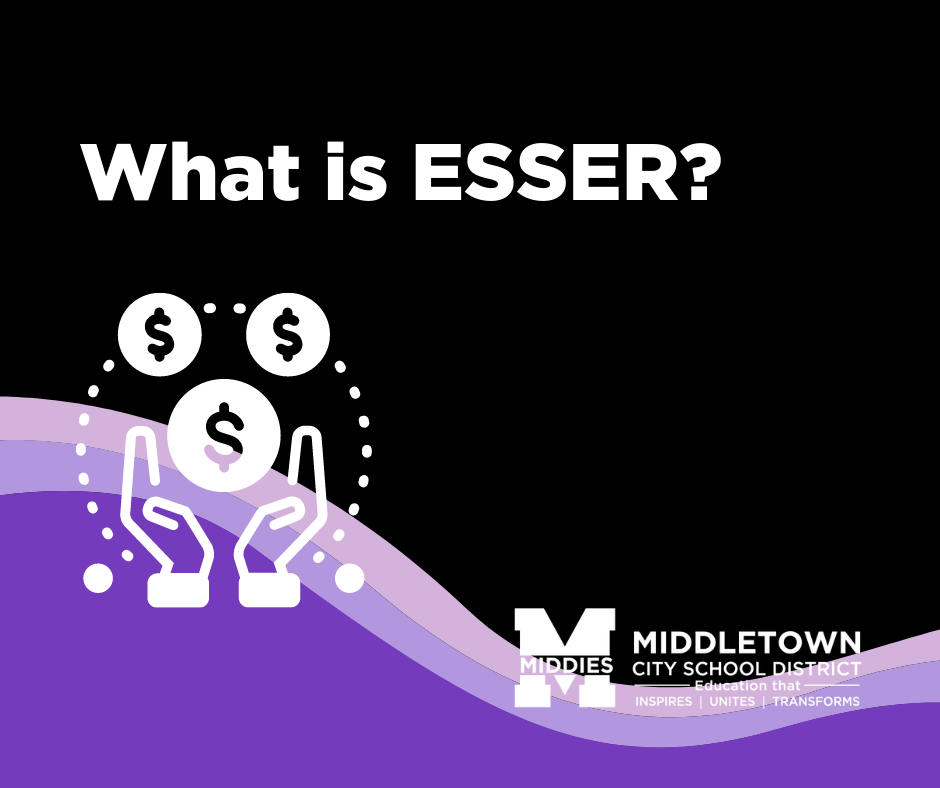 ESSER Series Part 3: ESSER III Commitments
ESSER by the Numbers: Middletown City Schools received approximately $3 million in ESSER I, $12 million in ESSER II, and $26 million in ESSER III.