Middletown Board of Education Appoints New Member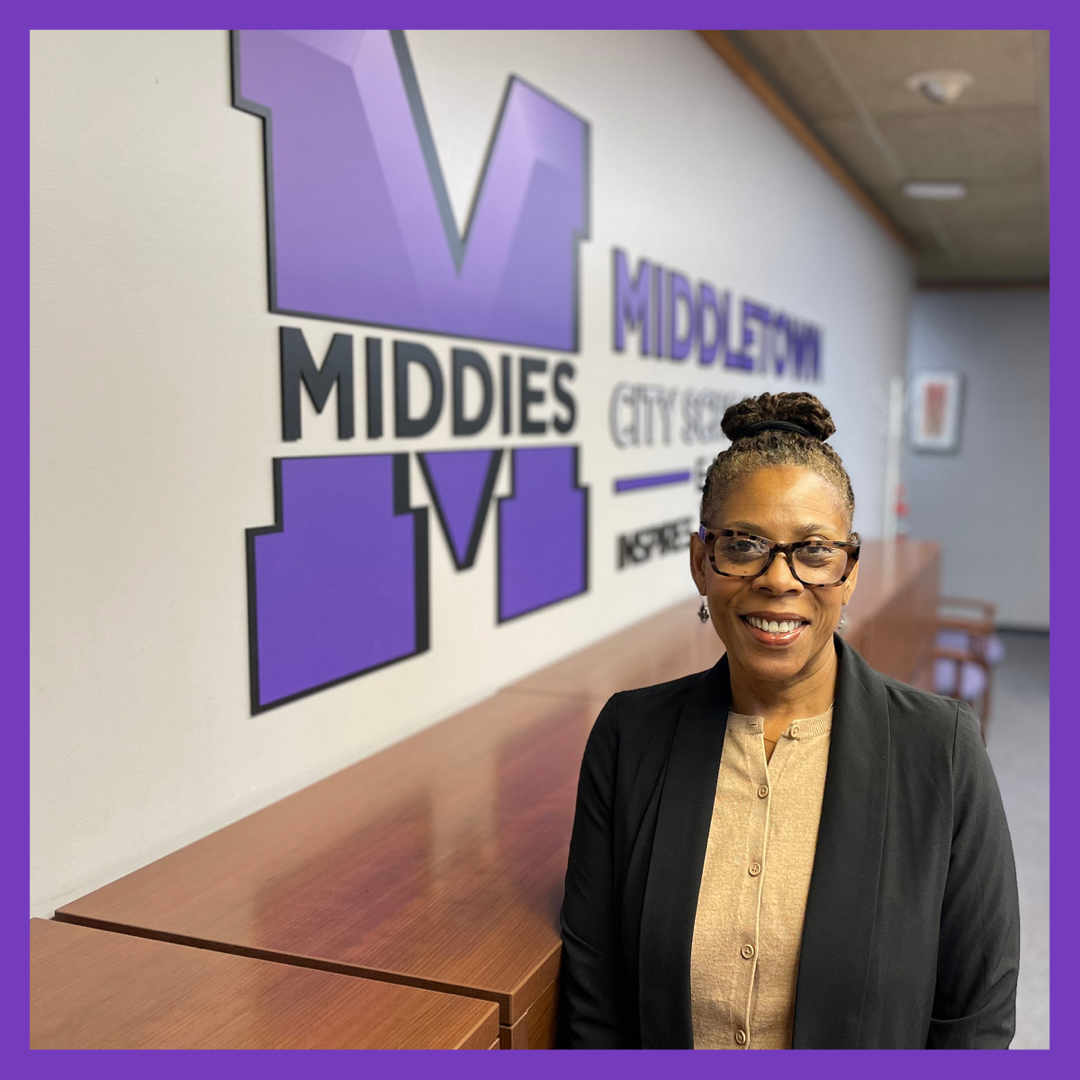 Middletown Board of Education Appoints New Member
Verlena Stewart to fill Michelle Novak's seat
The Middletown City School District (MCSD) Board of Education (BOE) announces Verlena Stewart's appointment to fill Michelle Novak's unexpired term, who resigned in September. Dr. Chris Urso, BOE president, swore in Ms. Stewart following the announcement.
"I am honored to fill the seat left open by Ms. [Michelle] Novak. I believe I will be an asset to the Board of Education and help the work of the district, superintendent, and treasurer. I am very passionate about public schools, opportunities for all, and helping Middletown grow into greatness," said Ms. Stewart.
Marlon Styles, Jr., MCSD Superintendent, said the administration looks forward to working with Ms. Stewart.
"Ms. [Verlena] Stewart brings experience and dedication to the Middletown Board of Education. Her commitment to every Middletown school, every student, and every community member is evident in her active involvement in the community," said Mr. Styles.
A Middletown resident of 53 years, Ms. Stewart is a graduate of Middletown High School (MHS), her children are MHS graduates, and her grandchildren are current students at MCSD. Ms. Stewart holds an associate's degree in Business Management from Miami University. She is the Assistant Executive Director at the Community Building Institute (CBI) in Middletown, which oversees the RISE after-school program.
"The Board appointed Ms. Stewart for many reasons, but, most importantly, my fellow Board members and I truly believe she will add a lot of insight to our group," said Chris Urso, MCSD BOE President. "During the interview process, we had the honor to get to know Ms. Stewart better and she brings a demeanor, a reputation, a personality that lends well to the work we're doing and you can absolutely tell she's a champion for Middletown, a champion for kids, and we're fortunate to have her sit up here with us."
After the swearing-in ceremony, Ms. Stewart echoed Dr. Urso's final sentiment.
"I believe that all the children in Middletown City Schools deserve a quality education, preparing them for whatever future path they choose. The Middletown City Schools will provide both that education and guidance to help students dream today and rise tomorrow," concluded Ms. Stewart.