Podcast Episode Puts Middletown on the Map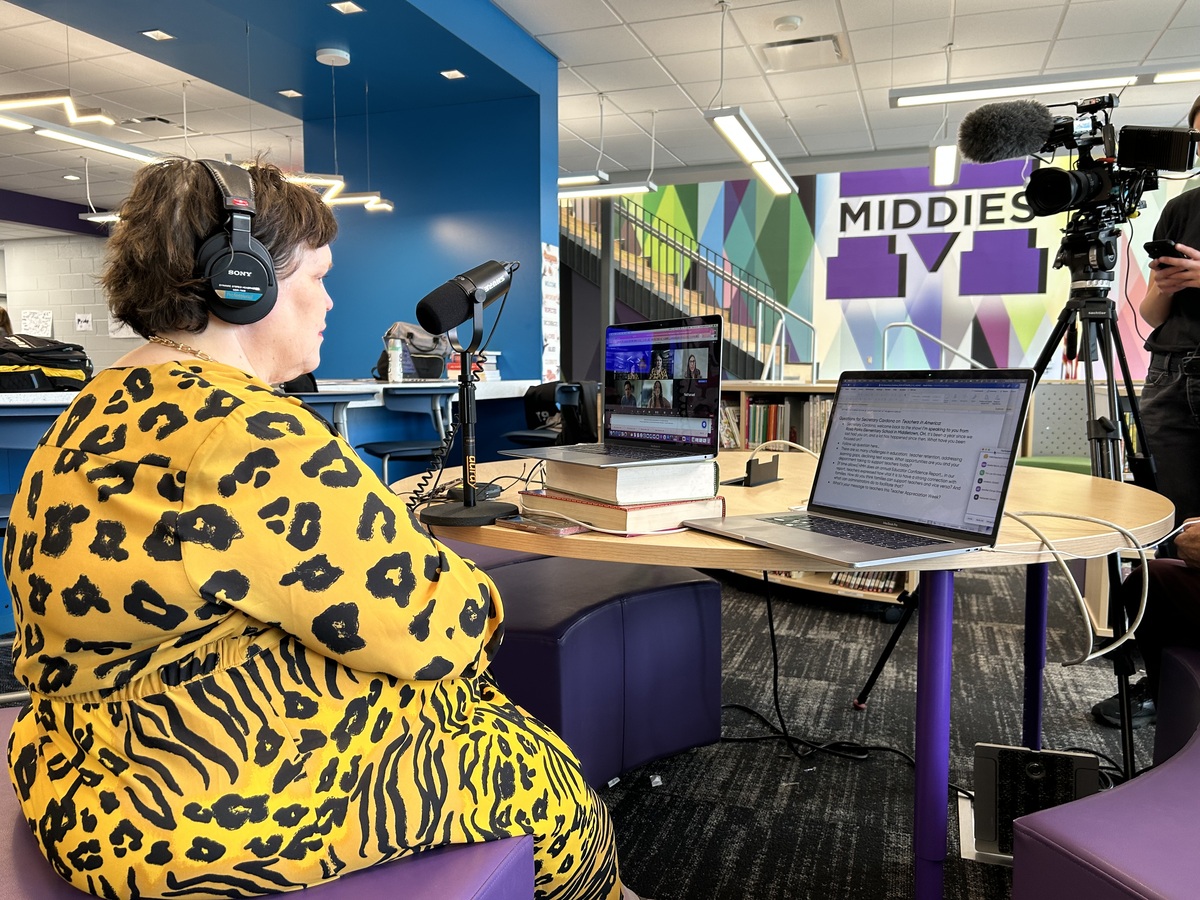 While he wasn't physically in Middletown, Secretary Miguel Cardona of the U.S. Department of Education was invited inside Middletown City School District (MCSD). That's because Secretary Cardona was a special guest on an episode of a national podcast recorded from inside Rosa Parks Elementary School.

While on Teachers in America – a podcast from publisher Houghton Mifflin Harcourt (HMH), Cardona noted how Rosa Parks Elementary was a "beautiful space" and somewhere he hopes to conduct an interview from in the future.

During the episode, Teachers in America, host Noelle Morris and Cardona discussed the Department of Education's "Raise the Bar: Lead the World" effort, while Cardona also shared his 2023 Teacher Appreciation Week message.

The recording took place as HMH made a stop in Middletown to document how MCSD has successfully implemented new curricular resources. HMH is known for publishing textbooks, instructional technology materials, and assessments used in 90% of K-12 schools across the country. MCSD has recently implemented HMH's "Into Reading" and "Into Literature" resources.

Following stops at Middletown High School, Middletown Middle School, and Rosa Parks Elementary School, a team from HMH was able to visit with teachers, students, and administrators to see the implementation firsthand.

After the visit, HMH plans to create videos for its teacher community, which will include model lessons, instructional plans, and testimonials featuring the voices of people in our very own Middie community.
The Teachers in America episode recorded from Rosa Parks Elementary is available now wherever you listen to podcasts. You can also click or tap here to listen.