Middletown City Schools Announces Next Superintendent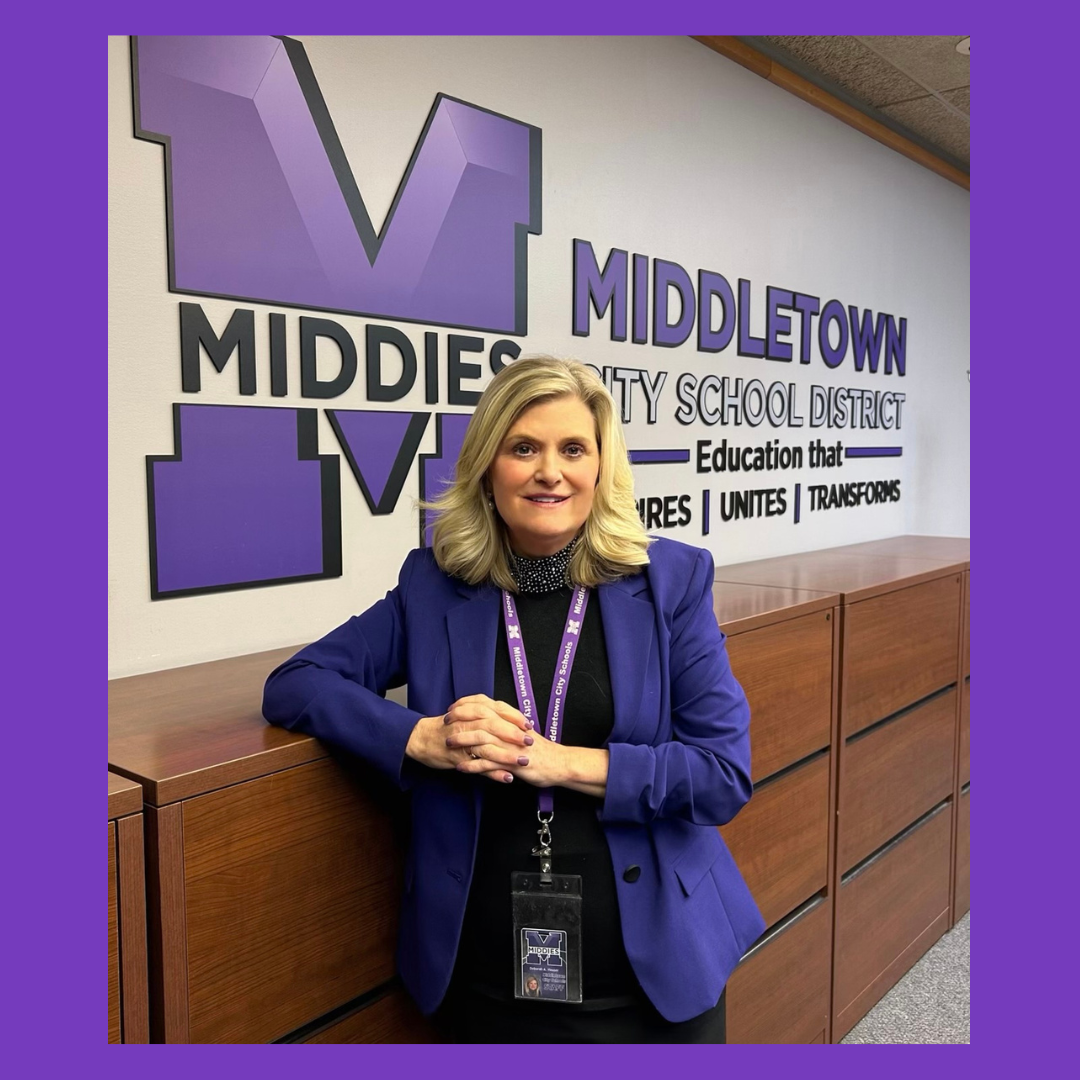 Middletown City School District (MCSD) Board of Education (BOE) is excited to announce Assistant Superintendent Deborah Houser as the next Superintendent. Houser will become the first woman to lead MCSD full-time in the district's 170-year history.
Houser has dedicated her career to education with more than 30 years of experience in the field. She has spent the past 15 years with MCSD, most recently serving in the role of Assistant Superintendent, a new position created in 2021.
"My goal as Superintendent is to ensure that the district doesn't miss a beat. I look forward to continuing to serve the amazing Middie community while guaranteeing the new strategic vision comes alive," Houser said.
While serving as Assistant Superintendent, Houser has been a chief architect of MCSD's "Passport to Tomorrow." The six-year plan serves as MCSD's strategic vision to help inspire students to develop transferable workforce skill sets, leading to life-changing career opportunities upon graduation.
"In Deb we not only have a known dynamic leader, we have a builder. She has a track record of building relationships with staff and community leaders, and building curriculum. The BOE knows the talent we already have in someone like Deb," Chris Urso, MCSD BOE President said. "The staff and students know her, and she offers continuity for MCSD. We feel confident that the future of MCSD is in good hands," Urso added.

"I am thrilled for this opportunity for Deb to lead the district. I can't think of anyone more qualified to move MCSD forward," MCSD Board Member Verlena Stewart said. "Deb is 100% competent and prepared for the role, and I look forward to her ideas, energy, and enthusiasm," Stewart added.
With 15 years of experience at MCSD Houser has established herself as an advocate for the Middletown community as a whole. Through her development of Passport to Tomorrow, she has worked to recruit and retain "Ready Now 100" business partners. These partners help cultivate real-world experiences and expectations for students. Houser also proudly serves on the MidPointe Library, and Junior Achievement of Middletown Boards.

"I've had the opportunity to work with Deb closely on many projects over the past decade, and I couldn't think of anybody more ready for the job than her," Middletown Police Chief Dave Birk said. "Deb and the BOE continue to put school safety at the forefront, and I believe in her vision for the future of MCSD," Birk added.

"Deb is a great choice and has all the support of The Chamber of Commerce. We are eager to continue our efforts with MCSD, especially when it comes to Passport To Tomorrow," Rick Pearce, Chamber of Commerce President/CEO said.

Back in April 2019, the BOE and Superintendent Marlon Styles, Jr. agreed on a leadership succession plan, allowing for work at MCSD to continue without pause. The appointment of Houser as the next Superintendent ensures just that.

Houser's first day as Superintendent will be March 1, 2023.
As always, MCSD remains committed to providing all students with an exceptional education.