MCSD Announces Partnership on Safety Project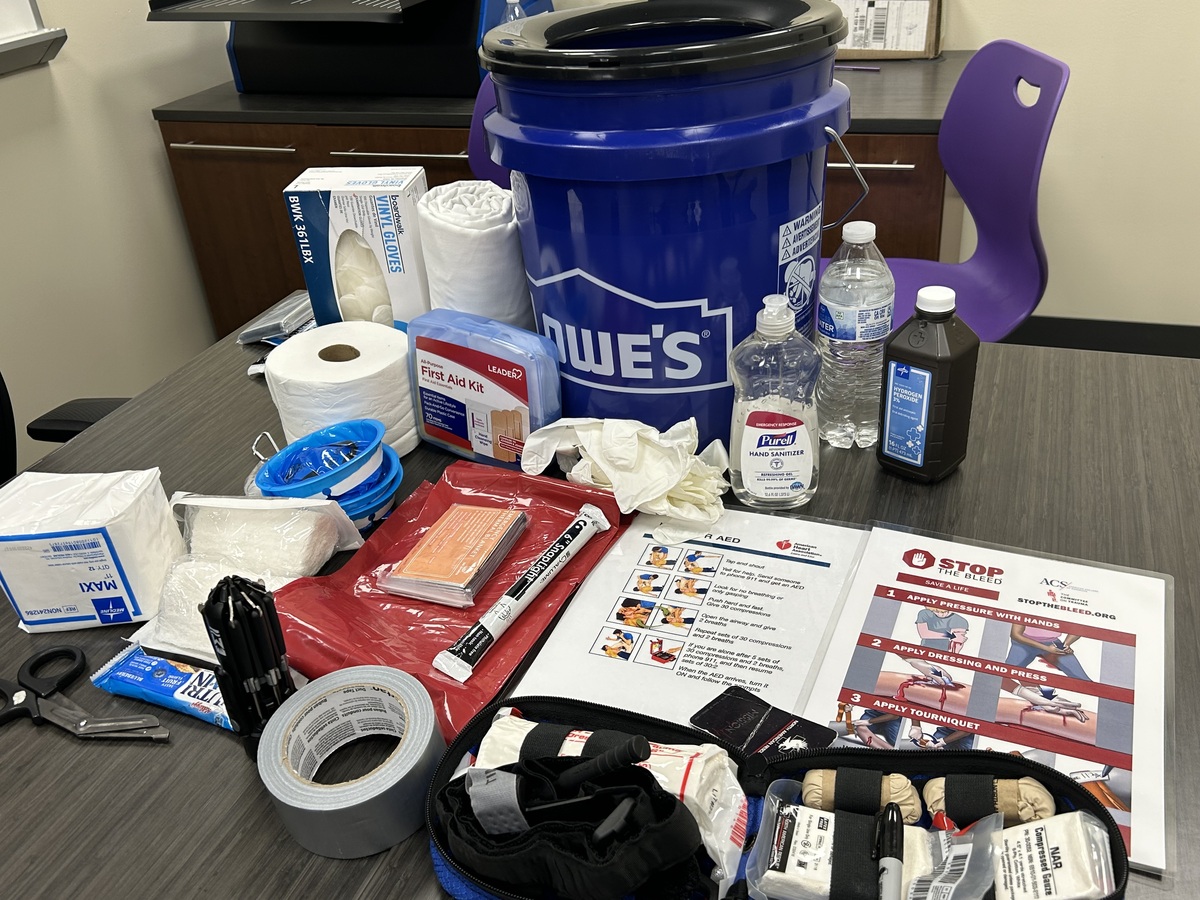 Middletown City School District (MCSD) is committed to exploring new ways to expand safety measures to help ensure students are provided with the best possible learning environment.

MCSD is excited to announce a partnership with Atrium Medical Center and the Middletown Division of Police, on an additional classroom safety feature. The Barricade Bucket Project involves a simple, but effective tool that can easily be added to any classroom for use in an emergency.

The five-gallon Barricade Buckets will be filled with items and resources to help teachers and students who might find themselves in a single room for an extended period of time during a crisis. Items in the buckets will include things like toilet paper, hand sanitizer, gauze, gloves, band-aids, flashlights, and snacks.
"The Barricade Buckets are a great addition to our district safety plan, by providing much needed resources to students and teachers in the event of an emergency situation where everyone must take shelter for an extended period of time," MCSD Business Manager Eric Sotzing said. "The safety and security of students and staff is our first priority in emergency situations and the buckets will assist us in achieving that goal."
The Barricade Buckets are designed to be used in conjunction with other school safety measures already in place across MCSD, helping to provide another layer of support, aid, and security in any emergency.
"During a natural disaster or lockdown situation, the last thing students should be worried about are their basic needs. We can proactively address those needs with these buckets," Mandi Alcorn, Director of Nursing at Atrium Medical Center said. "The buckets could make a difficult situation a little more comfortable for students."
Along with the Atrium Medical Center Foundation and the Middletown Division of Police, MCSD is seeking support from the community for the Barricade Bucket Project. Phase one of the project aims to fund 72 buckets for Middletown Middle School. Phase two of the project would then fund 96 buckets for Middletown High School. If funding permits, phase three would then fund 297 buckets for the remaining MCSD schools.
"Students expect to come to school and be in an environment that is safe for them to learn and we want to help provide that," School Resource Officer Jason Deaton said. "We're hoping to have these buckets in every classroom in the district, as every single life is just as important as the next."
While the cost of one Barricade Bucket is $130, donations of any size are appreciated. So far, Atrium Medical Center employees have raised more than $2,000 to help kickstart the project.
"All students deserve a safe learning environment," Christine Pirot, director of major gifts for Atrium Medical Center Foundation said. "We're grateful so many community partners, including the Middletown Lowe's, Middletown Harbor Freight, and Matthew 25: Ministries, share in our mission to build healthier communities."
The goal is to begin implementing the Barricade Buckets into the first phase of classrooms by the start of the 2023-2024 school year. Anyone interested in helping to fund a Barricade Bucket can visit https://Bucket.Givesmart.com. Donations are being managed by the Atrium Medical Center Foundation.