Welcoming New Leadership in Middletown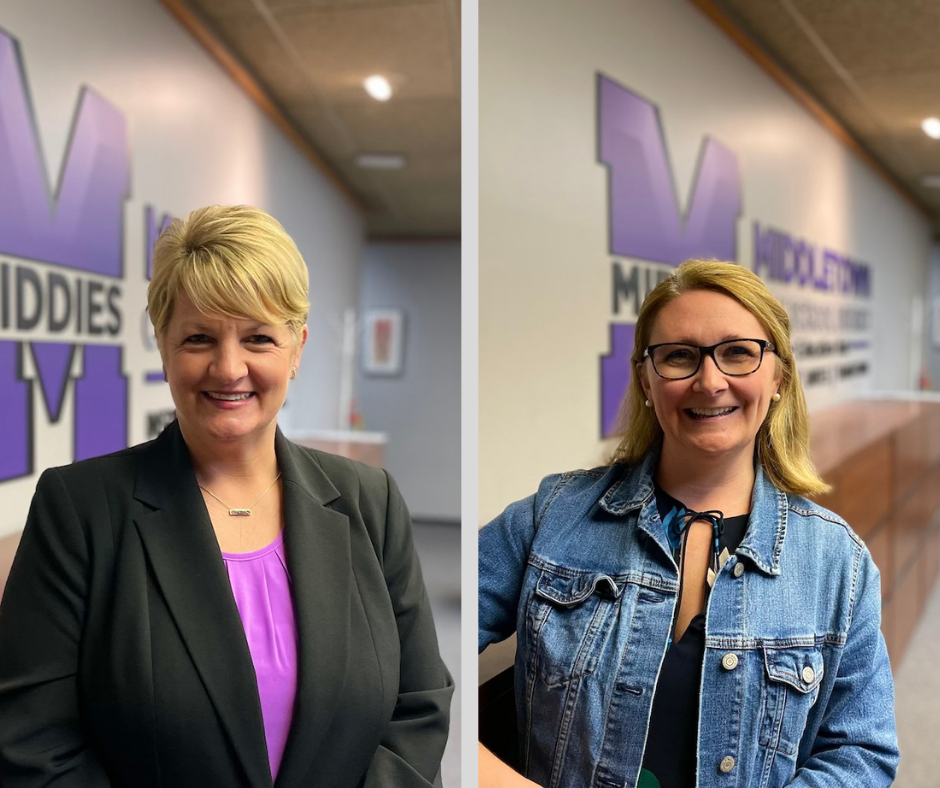 Middletown City School District (MCSD) is excited to announce two strategic leadership changes: the appointment of Suzanna Davis as the district's next Senior Director of Student Services and the promotion of Tracy Neeley from building principal to Curriculum Coordinator at central office.
Mrs. Davis will replace Dana Miller upon Mrs. Miller's retirement. Both hires were approved during the April 25 Board of Education meeting.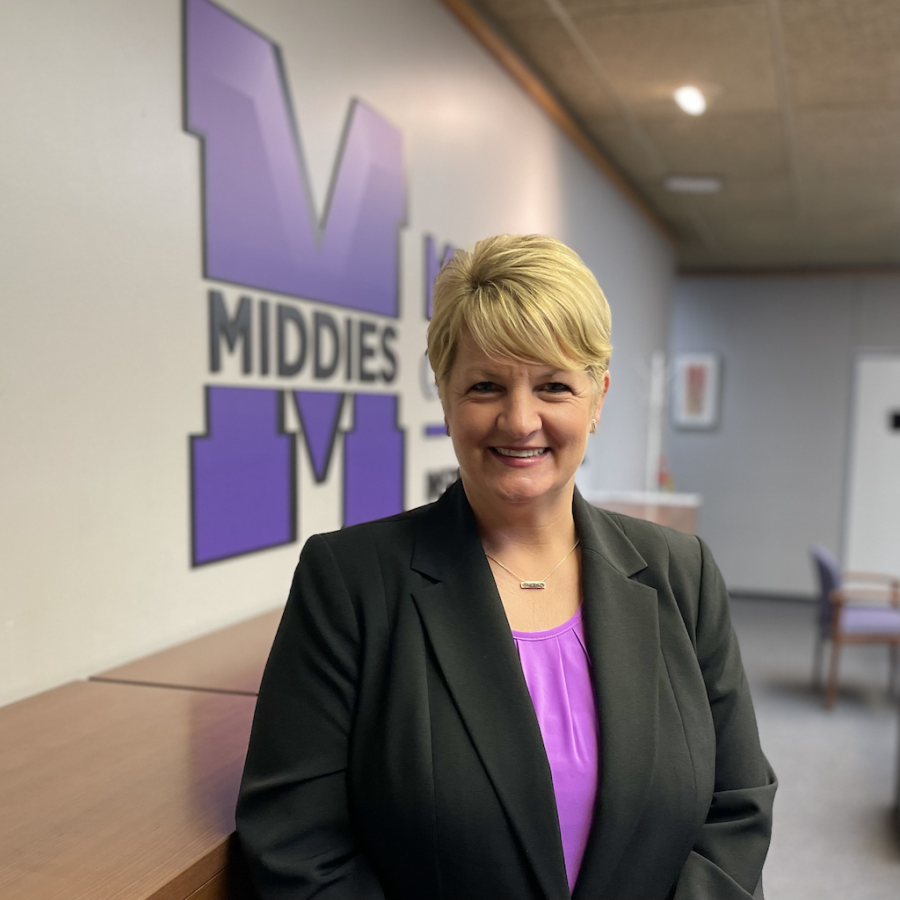 Mrs. Davis brings a wealth of experience and expertise to the Student Services Department. After serving as the principal at Lakota East High School for eight years (2012-2020), Mrs. Davis accepted the Director of Programming position for Grant Us Hope, a non-profit focused on mental health prevention, intervention, and postvention for youth. She is a certified trainer in Youth Mental Health First Aide, Question, Persuade, Refer (QPR) Suicide Gatekeeper, and Hope Squad Master Trainer.
"Suzanna Davis is a dynamic leader and a true advocate for all K-12 students. She has the unique skillset and innovative mind Middletown needs to move the district forward," said Marlon Styles, Jr., MCSD superintendent. "We're excited to welcome her to the Middletown school family and I can't wait for the rest of the district to meet her."
When asked why she chose Middletown City School District, Mrs. Davis cited the educational renaissance happening within the schools.
"The passion of the staff, amplification of student voice and support of the community is evident in the outstanding opportunities that are provided for all students. I am honored to have the opportunity to join this team to do great things for students!" said Davis. "I truly want to understand the fiber of Middletown and how we can collaboratively work together to build on the successes."
Mrs. Davis received her Bachelor of Science Degree in Education from Miami University, her Masters of Education in Educational Administration from University of Cincinnati, and her Superintendent's License from Miami University.
Mrs. Davis will begin in August and will work alongside Mrs. Miller until her retirement in January 2023.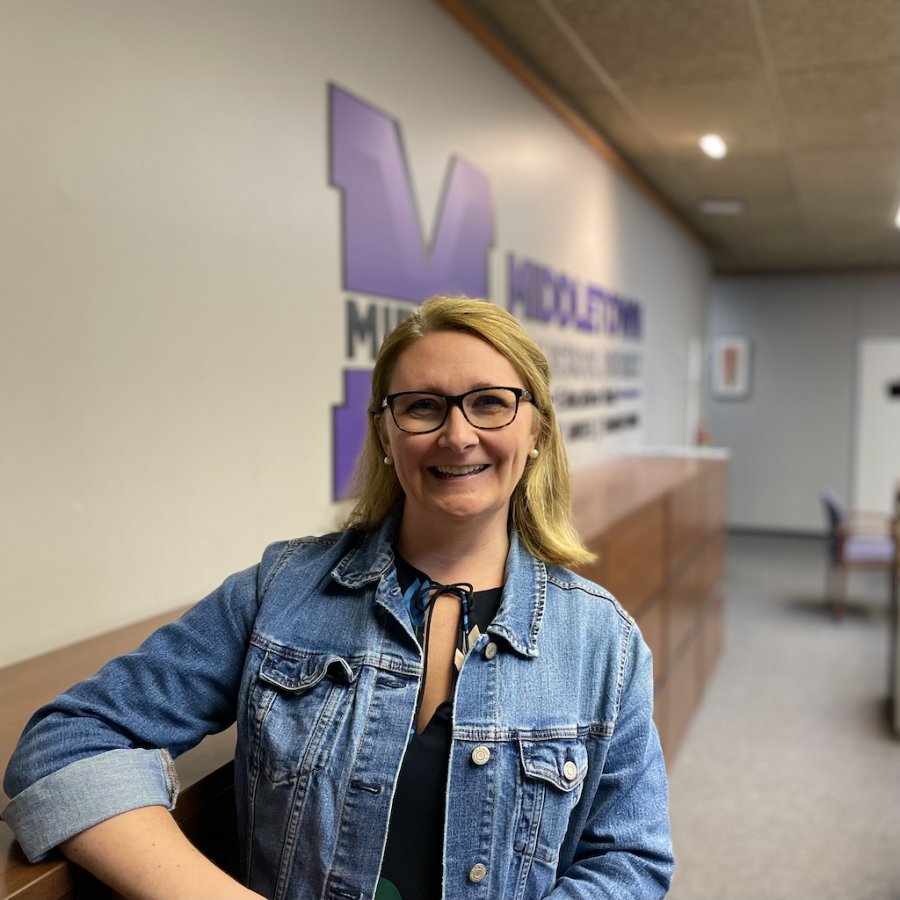 No stranger to MCSD, Tracy Neeley started her career with the district in 1997 as a 3rd grade teacher, and has since served as a teacher leader, assistant principal, and since 2019, principal at Rosa Parks Elementary. Neeley and her husband have worked for over two decades in Middletown City Schools, and their children both graduated from MHS.
"Mrs. Neeley's relationship with students and staff is well-known throughout the Middletown district. She is a talented educator, a mentor to students, and skilled with relationship building. While she will be missed in the building, we are lucky to have her in the central office working with our curriculum team and our teachers" said Deborah Houser, MCSD assistant superintendent.
When you speak with Mrs. Neeley, her passion and pride for Middletown Schools, the Middie community, and her Rosa Parks Elementary family is obvious.
"I cannot imagine a more dedicated, passionate and skilled group of teachers. They work hard to elicit wonder, excitement, and a love for learning in their students. I hope to bring that same energy to this new role in the curriculum department as I work to support this culture of innovation for the entire Middletown school community," said Neeley.
Mrs. Neeley earned her Bachelor of Science Degree in Education from Miami University and her Master of Science Degree in Educational Administration from the University of Dayton.
Mrs. Neeley will begin her new role in August.