Student Opportunity: Premier Health MedQuest


The Premier Health Learning Institute supports its school partners by providing career exploration and volunteer opportunities for students, speakers, and representatives to attend career fairs based on availability. There are two events the Institute would like to draw your attention to, the Premier Health MedQuest and the 2019 Summer Internship Program.
The Premier Health MedQuest is a day-long career exploration event for high school juniors or senior. Registration is now underway for the October 11 one scheduled at Atrium Medical Center in Middletown. The event is limited to the first 60 students who register. Students can register by selecting "Special Event" under October 11 on the Premier Health website Event Calendar (https://www.premierhealth.com/Your-Wellness/Live-Well-Stay-Well/Event-Calendar/).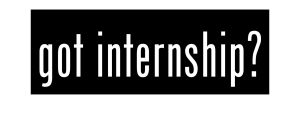 The 2019 Summer Internship Program application period will open in October. This event will give students an inside view of healthcare as they meet with hospital administrators and healthcare professionals. Information on how to apply for the internship will be sent to you in October. There will be a limited number of applicants selected to participate in this event