School Safety Update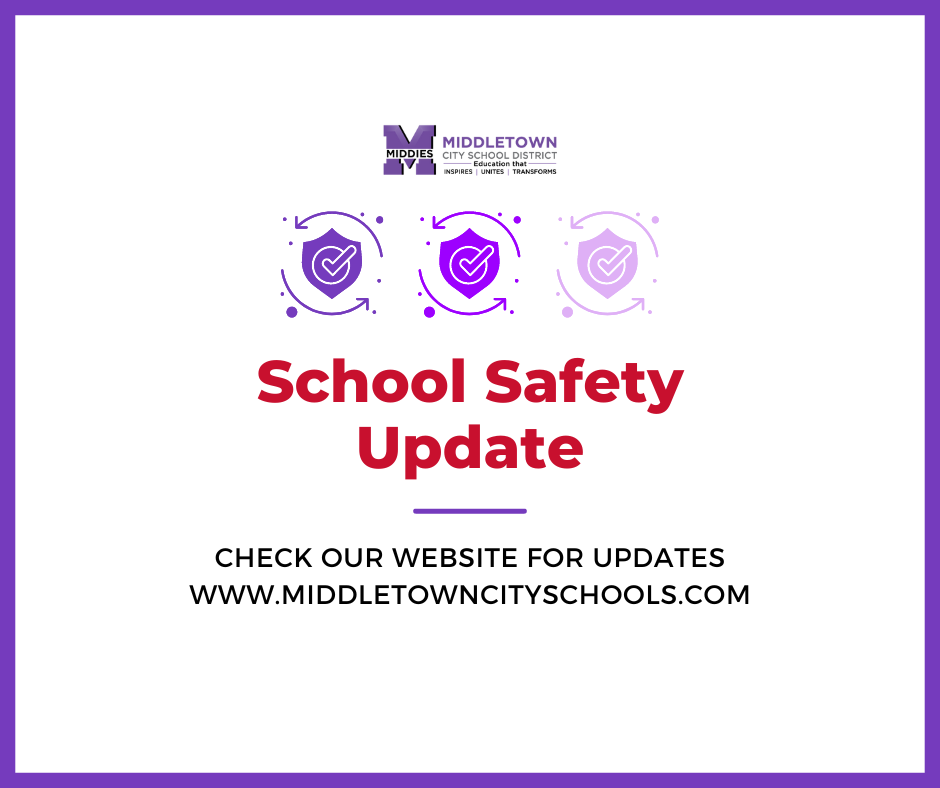 UPDATE: Click here to read the press release from Middletown Police Department.
***
Dear Middletown Community:
As you're aware, today, we implemented our emergency response plan, which prioritizes the health and safety of our staff, students, and community. Everyone responded quickly and followed prescribed police and school safety procedures.
At approximately 10:45 AM, we evacuated the Middletown High School and placed the Middletown Middle School on a soft lockdown due to a suspicious package. Just after 11:00 AM, we dismissed all high school students as we did not have a timeline for re-entry to the school. At approximately 12:10 PM, the Middletown Police Department gave the high school the all-clear and lifted the lockdown at the middle school.
Both buildings are now open, and tonight's football game and golf match are still on. However, all middle school practices are canceled. Please check with your team if you have any questions.
Your student's safety and well-being are our utmost priority. We want to thank you for your cooperation and patience while we worked to keep our students and staff safe.
Middletown City Schools