Safety Update: Swatting Incident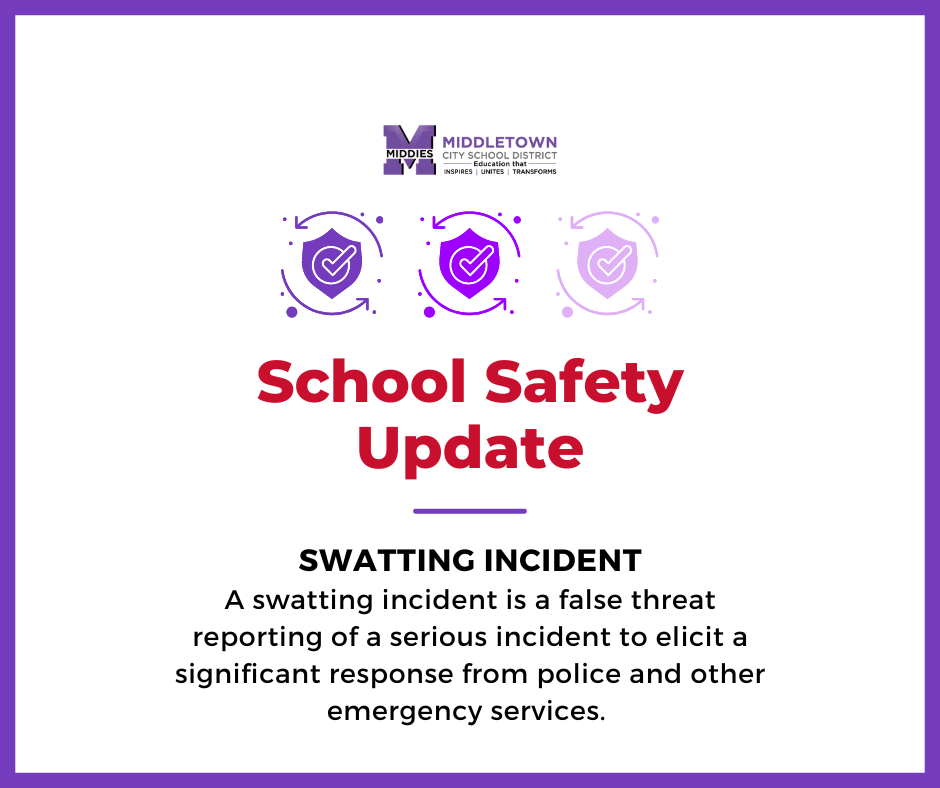 SAFETY UPDATE: SWATTING INCIDENT
Dear Middletown Families and Staff:
This evening we were alerted to a threat of violence against Middletown High School. Our local law enforcement determined the threat was a "swatting" incident, which is a false threat reporting of a serious incident to elicit a significant response from police and other emergency services. Another Butler County high school received a similar post.
Middletown City Schools takes all threats seriously, and district officials immediately started making inquiries about this swatting post. After speaking with Chief David Birk of the Middletown Police Department, we have decided to have school as usual with a precautionary increased police presence.
Please know the safety and security of our students and staff is our number one priority and a core value in our district. A big thank you to everyone who helps keep our schools safe. As always, if you see something, say something.
Marlon Styles, Jr.
Superintendent