Reimagined format for 2023 Middie Olympics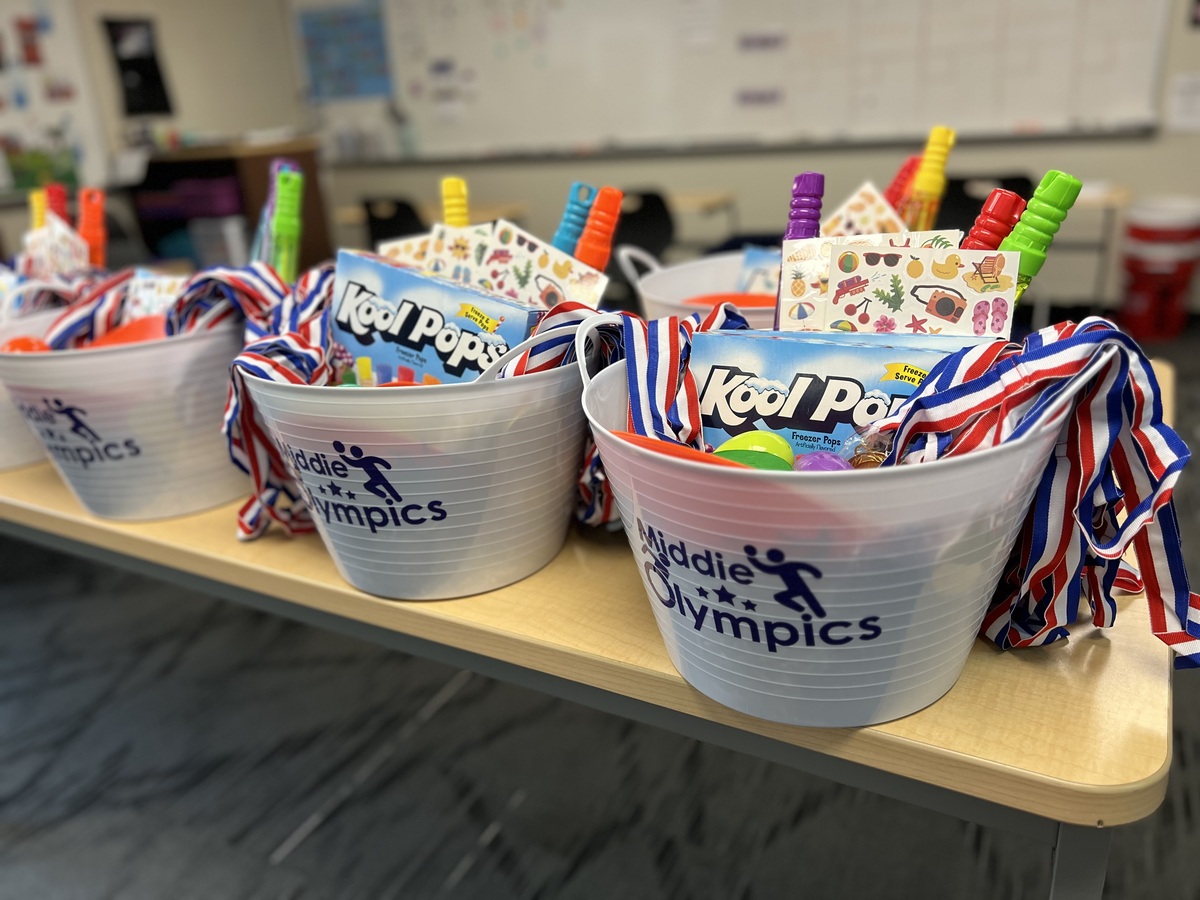 Due to the forecast of rain and storms for Friday May 12, 2023, Middletown City School District (MCSD) has made the difficult decision to cancel the in-person Middie Olympics experience. We know what a disappointment this is for students and staff across MCSD. Fortunately, the Middie Olympics will still take place this year, in a reimagined format. This year, the format is "Middie Olympics: On the Move."
Deliveries have been made to each school building containing items to allow each location the ability to stage Middie Olympics activities with their students at any date/time they choose. The goal is to make sure an opportunity still exists to make sure every student has the chance to be celebrated.
We know this is heartbreaking for everyone involved, and we want to thank Joe Howard, Meghan Davidson, and our Department of Student Services team for their ability to pivot, while still providing a memorable experience for students. Moving forward, MCSD has already identified areas to creatively ensure the Middie Olympics can take place rain or shine.