Please Welcome Adam Mowery to the Curriculum Team!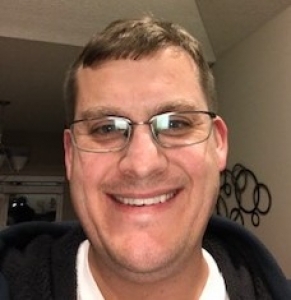 Middletown City School District last night announced Mr. Adam Mowery, current Secondary Education Coordinator of Graham Local Schools, as the next Grade 6-12 Curriculum Coordinator. Mowery replaces Ms. Robyn Jordan.
"We are excited to welcome Adam Mowery to Middletown City Schools as our new 6-12 Curriculum Coordinator," said Fran Morrison, Sr. Director of Curriculum and Innovation. "He brings a fresh perspective to this role and has an accomplished background that fits well with Middletown's vision for our schools."
His career began in North Carolina, where he worked for eight years in education, before he moved to Ohio with his wife and two daughters. Mowery's experience consists of roles as teacher, assistant principal, principal, and secondary education coordinator. The State of Ohio recognized him for implementing support programs and increasing student achievement. Mowery esteems cultivating community relationships and professional staff developments.
"As the new 6-12 Curriculum Coordinator for Middletown City Schools, I want to express my sincere gratitude and excitement as we look toward the 2019-2020 school year! The Middletown Modernization Movement is full steam ahead and I truly believe that this is an exciting time for the students, staff, and community of Middletown!
Mowery, in conjunction with Kelly Wilham, K-5 Curriculum Coordinator, will support the Department of Curriculum and Innovation. Mowery earned his Bachelor of Arts in Early Childhood Studies from Bowling Green State University, a Master of Education in Education Administration from Ashland University, and he received his Principal Licensure from Ashland University.
"Student achievement and innovation have been central to the strategic planning of Middletown City Schools and this makes becoming a part of the Middie Family an opportunity for us all to effect positive change in dynamic proportions. I look forward to serving this community, the students, and staff of Middletown City Schools," said Mowery.