Ms. Michelle Novak, Board of Education Member Resigns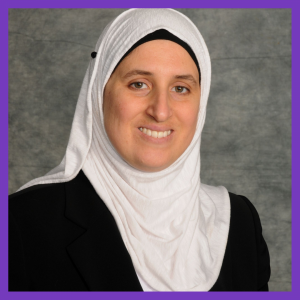 Middletown City Schools Board Member Resigns
Michelle Novak to enjoy extra time with family and friends
Middletown City School District (MCSD) school board member Michelle Novak announced her resignation effective September 29, 2022, citing her family and schedule. Ms. Novak is in her third term (2015-2022) on the board, having been re-elected in November 2020.
"This has been a very difficult decision for me. I am proud of what we have been able to accomplish as a community during my years of service and grateful for being entrusted with the opportunity to serve," said Ms. Novak.
While serving on the district's Board of Education, Ms. Novak oversaw the construction and renovation of the Middletown High School, Middletown Middle School, and Rosa Parks Elementary. Most recently, Ms. Novak served on the Robert "Sonny" Hill Community Center committee and helped facilitate the partnership between Middletown City Schools, the City of Middletown, and the Butler County Commissioners.
In 2021, during Ms. Novak's third term, the board approved a new seven-year strategic plan with equity at the center. Now in year two of the strategic plan "Passport to Tomorrow,'' the district is providing each student equitable access to opportunities and resources they need so all students receive equal outcomes. Ms. Novak and the other board members voted on the Passport to Tomorrow. Hence, all students have an individualized learning plan, career-focused instructional sequences, and the opportunity to explore different pathways or fields.
Marlon Styles, Jr., Superintendent, and Randy Bertram, Treasurer, said in a joint statement: "Thank you, Ms. Novak, for your service to Middletown Schools. Your thoughtful questions, passion for education, and dedication to the district's staff served our students well these past years. We wish you luck in your future endeavors."
The Board of Education will seek to appoint a replacement to fill Ms. Novak's seat. Interested candidates who are residents of MCSD should visit the Board of Education Page on our website to learn more about the application process. The application deadline is Friday, Sept., 30, 2022, by 4:00 PM. Interviews will take place the week of Oct. 3.
Ms. Novak closed her comments by stating, "Together, we have laid a strong foundation for the district. I am hopeful for the future of Middletown Schools, where every student will have the opportunity to find their personal success. There are many sacrifices and responsibilities that come with being a Board Member, but the rewards far outweigh those challenges. The potential impact you can have on children's lives through this role is immeasurable. It has been my greatest honor to be able to work with each and every one of you, and I pray for your continued success for many, many years into the future."