Middletown Schools Shares Powerful Learning Strategies and Models to Inspire Advancements in Education

Back To District News
Middletown Schools Shares Powerful Learning Strategies and Models to Inspire Advancements in Education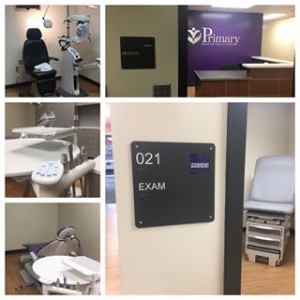 Middletown City School District (MCSD) is sharing powerful learning strategies with a national audience through Innovation Portfolios, a new storytelling platform where school districts can widely share ideas, programs, and implementation practices they've designed, supported, and grown in their districts.
Middletown is involved with Innovation Portfolios through its membership in the Digital Promise League of Innovative Schools, a national coalition of 102 forward-thinking public school districts across 33 states representing nearly three million students.
"Stories have the power to inform, inspire, connect, and mobilize," said Digital Promise President and CEO Karen Cator. "Innovation Portfolios present powerful stories of important accomplishments across public education. We're excited to see how this resource grows as more districts contribute."
The MCSD Innovation Portfolio highlights the districts work to deliver innovative urban opportunities and practices to the district to meet the diverse needs of all students. By investing in student and family wellness, MCSD is removing some of the non-cognitive barriers to learning in the district and improving students' opportunities to access learning in the classroom. One step in the process of addressing district-wide student and family wellness was finding a way to provide accessible health care for all students during and outside of the school day. To do this, the district opened a school-based health center with the purpose of keeping students in school and ready to learn.
"In Middletown City School District, we are proud to share innovative ideas, programs, and implementation practices with educators to advance equity in school systems. We are excited that the League portfolios give us an opportunity to share with and learn from others around the country, opening up opportunities to collaborate with educators nationally. Innovation portfolios are an important new opportunity for everyone - school systems, policymakers, you name it - to learn about powerful practices happening right now in public education," said Marlon Styles, MCSD superintendent.
Visitors to the site can search for Innovation Portfolio entries by filtering for categories such as district location, district size, a district's percentage of free and reduced lunch, and urbanicity. Additionally, stories are tagged by challenge topics identified by educators on the Digital Promise Challenge Map.
Innovation Portfolios represent a new effort by Digital Promise to share a wide breadth and depth of innovation in education, empowering school districts to tell their own stories of successful programs they've designed, supported and grown. Already, nearly 170 entries across dozens of districts offer models, strategies, and lessons learned.
To further explore the Innovation Portfolios, visit portfolios.digitalpromise.org.