Middletown High School Names Cody L. Coley Strength and Conditioning Coach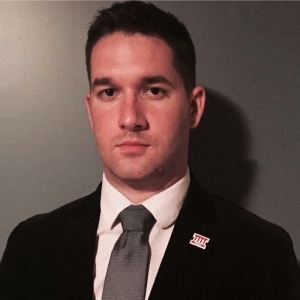 Middletown City School District has announced Cody Coley as the new strength and conditioning coach at Middletown High School, pending board approval. Coley has the experience and certifications valuable to a high school program.
"We are beyond excited to welcome in Coach Coley to our Middie Athletic staff. Cody has many diverse experiences in coaching, speed and explosion work, and performance training individual athletes and teams. This is a resource that we've never had before at Middletown and I believe it will take our athletic programs to the next level," said Aaron Zupka, Athletic Director at Middletown High School.
Middletown School welcomes Coley to the team and the staff looks forward to having his skill sets and leadership capabilities inside the athletic facilities.
"Cody has a tremendous amount of energy, enthusiasm, and passion for helping others set and reach their goals. I know our student-athletes and coaches will benefit tremendously from his expertise and motivation," said Zupka.
Coley is a certified Sport Performance Coach through U.S. Weightlifting. He is a Certified Interscholastic Coach by NFHS and a Speed and Explosion Specialist Level 1 through NASE ( National Association of Speed and Explosion). The past school year, Coley was the Co-Offensive Coordinator RB/WR Coach, the Head Strength and Conditioning Coach, and Head Boys Track Coach for Middle College High School in Memphis, TN
Coley, a two-time graduate of Arkansas State University, holds a Bachelor of Arts in Philosophy and a Masters of Science in Disaster Preparedness and Emergency Management. Coley is also a graduate of the Arkansas Law Enforcement Training Academy (ALETA), serving as a Police Officer for four years.
"I'm excited to become a Middie, this school is a sleeping giant in the state of Ohio. I believe this school is going to offer great young student athletes who are eager to develop a winning mindset on and off the playing field while building Middletown into powerhouse of Ohio sports. Go Middies!" said Cody Coley.

INSPIRE | UNITE | TRANSFORM