Middletown City Schools Among K-12 Leaders of Digital Education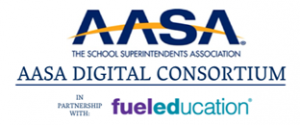 Debbie Sander, Senior Director of Student Services at Middletown City School District was among the nearly 50 school administrators who traveled to Ohio to get a firsthand look at future broadcast journalists, building and graphic designers, bio engineers and lab technicians as part of the AASA Digital Consortium, Oct. 8-10, at the Avon Local School District in Avon, Ohio.
The purpose of the gathering was to view successful models of learning experiences currently underway in school districts by implementing digital media in their curriculum. The gathering toured Avon High School and Middle School, as well as Berea City Schools, Lorain County Community College (LCCC) and the Cleveland Clinic.
"We saw countless examples of outstanding student-teacher engagement and student learning throughout the AASA Digital Consortium," said Sander. "I applaud Avon Schools for serving as host site. At a time when the digital revolution has made its way into the landscape of how students are learning today, I was proud to represent Middletown City School District during this high-tech, fact-finding opportunity."
The School Superintendents Association, Fuel Education and Avon Schools hosted the meeting where participants had ample opportunities to engage in meaningful dialogue with their peers about digital content during their classroom visits. During the visits to the Cleveland Clinic and LCCC, attendees saw how local businesses can partner with education to prepare students for life after high school.
"We are so grateful to AASA for selecting Avon to host the AASA Digital Consortium fall meeting," said Michael Laub, superintendent, Avon Local Schools. "I credit our staff for taking existing curriculum and making technology a part of it. I was also very pleased by the rich conversations throughout our time together and the sharing of ideas on behalf of our students."
"At a time when digital learning continues to grow in urban, suburban and rural America, we are so pleased that dozens of exemplary superintendents and other administrators who are championing digital transitions were able to join us," said Mort Sherman, associate executive director, leadership services, AASA. "Participants served as 'critical friends' by sharing best practices and winning strategies with each other in addition to learning about the powerful programs going on at Avon Schools and the surrounding community."
For additional information about the Digital Consortium, visit the AASA website, which includes recently produced case studies featuring several members. Superintendents and other educators can also contact Mort Sherman, AASA associate executive director, leadership services, at msherman@aasa.org, or Debbie Magee, program manager, at dmagee@aasa.org.