Middie Meal Machine Returns for Summer 2023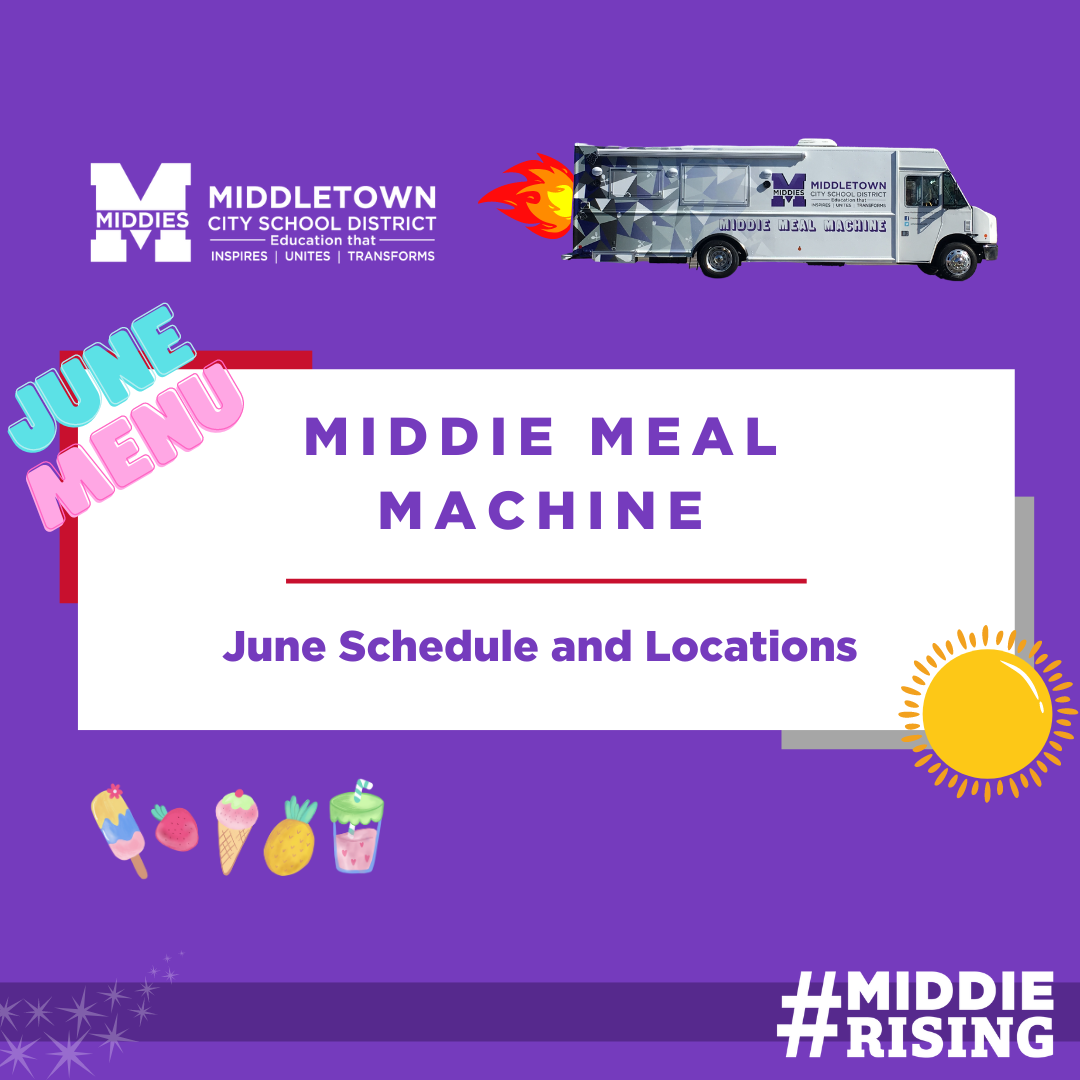 Middletown City School District's (MCSD) food truck is back for Summer 2023.
The Middie Meal Machine will return on Monday, June 5. You can find the menu and schedule here. The Middie Meal Machine will operate on a Monday through Friday schedule unless otherwise noted. It is open from 11:30 a.m. to 12:30 p.m.

Meals are free for all children ages 2-18. Meals for adults will cost $3. The meals must be eaten on-site.
The Middie Meal Machine allows MCSD to travel throughout the community, and help ensure that Middies have access to nutritional meals and healthy habits when school is not in session.