ICYMI MHS Health Teacher Speaks on Vaping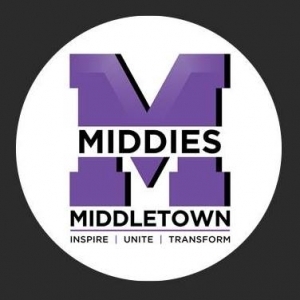 *IN CASE YOU MISSED IT*
Journal-News: MHS Health Teacher Discusses Vaping
In a recent article, Journal-News Staff Writer Michael D. Clark writes about vaping-linked hospitalizations and what area school officials are doing to persuade teens to break the habit. Mr. Clark interview Middletown High School health teacher Jimmy Bush to see what's being done in our district.
To read the full article, click here.
--
How Butler County schools are battling student vaping among nationwide scrutiny
September 7, 2019
By Michael D. Clark, Journal-News Staff Writer
"With more cases of vaping-linked hospitalizations, the first state [Michigan] ban of vaping and new federal public health warnings, more area school officials are using the recent news as their latest leverage in persuading teens to break the habit…
"Last week also saw a rash of news stories on the growing number of cases of young people suffering collapsed lungs and being hospitalized with aliments some medical experts are connecting to vaping…
"State and local public health officials in Ohio have confirmed that three reports of severe pulmonary illness are likely due to vaping, and they say they are investigating an additional 11 reports of illness…
"For teachers like Jimmy Bush, health teacher at Butler County's Middletown High School, all the bad news about vaping is good news for him as he compiles his classroom lesson plans to dissuade teens from getting addicted to the nicotine-based inhalers…
"'It's all in the news and you see vaping going on everywhere, so awareness is high,' said Bush.
"Middletown High School, like all others in Ohio, does not allow vaping on school grounds, but Bush said students tell him it remains widespread among their peers…
"Last school year saw Butler County's 10 school districts launch numerous anti-vaping programs…
"Bush devoted four classroom days to educating his students about vaping during the 2018-19 school year. But this school year he is setting aside 10 class days to better address vaping's increasingly revealed health dangers…
"'As dangerous as it is, it's a top issue to address, and we have the support of school administrators in doing this,' he said…
"School teachers and administrators at other area districts are gearing up their resources to help students avoid vaping or kick the habit…
To read the full article, click here.