#IAMMiddletown Med Careers Camp 2018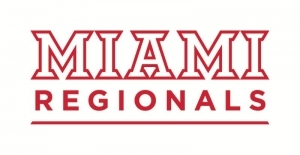 "I feel there is a need for our students to have the maximum amount of 'touches' possible to any given career pathway. Healthcare is always such a huge interest, so we tried to develop a selective program that would give kids an opportunity to learn more about the field," said Allyson Pardun, Middletown High School educator.
The #IAMMiddletown Med Careers Camp is a fun, interactive, free camp that takes place at Atrium Medical Center. The camp is designed to show young adults the job opportunities in the healthcare field, along with other important factors that go into a career in healthcare such as how to pay for your education, technology in healthcare, and diversity among healthcare providers. After completing this camp, students will receive a certificate of completion, as well as both CPR and Stop the Bleed certifications.
"We met with Miami University Middletown and Atrium Medical Center to discuss our Middie Modernization Movement and find a way to align a healthcare career pathway with Middletown's vision. We believe this med camp will reflect our modernization," said Carmela Cotter, Middletown High School principal.
Sodexo will provide bagged breakfast for all three days. Miami University Regionals are donating t-shirts, providing a diversity panel, presenting healthcare majors offered at Miami University Middletown (MUM), and giving information about FAFSA/scholarships. Atrium is hosting the camp, paying for all certifications, providing a CareFlight presentation, and donating lunch each day.
"Atrium Medical Center is a proud partner of Middletown City School District, supporting student athletes with sports medicine programs, and participating in career exploration opportunities for students. Our workforce depends on local students choosing to join Atrium's team, in any position at the hospital, because every hospital department contributes to the high quality care we provide our patients," said Michael Uhl, president of Atrium Medical Center.
Out of the 31 applicants, the following students were accepted:
Isaiah Stokes
Colin Dearth
Jeanette James
Alyssa Miller
Madalyn Thomas
Autumn Allen
Joey Henze
Luke Lawson
Elijah Rockhold
Lilah Current
Cameron Myers
Nicole Cotton
Jake Earl

A partnership on a new, free medical camp for high school students taking place this month will help connect Middletown students to local career opportunities, and also build a pipeline of prospective job applicants for one of Middletown's largest employers.
Atrium Medical Center, Miami University Regionals, and Middletown High School (MHS) are partnering to launch the inaugural #IAMMiddletown Med Careers Camp for a select group of 13 students chosen to attend the camp, which will be held June 26 to 28. A total of 31 students applied for the program.