Help Review World Languages Textbooks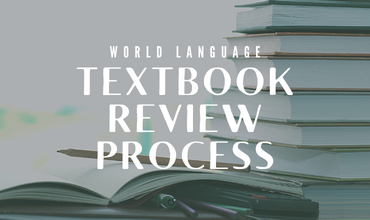 We are in the process of reviewing new World Languages textbooks and programs. We've put the proposed programming on tables for public review from May 4-May 11 on the 4th floor of the City Building.
We have paper and pencil for you to take notes and drop them in a box.