Food Services Updates & Announcement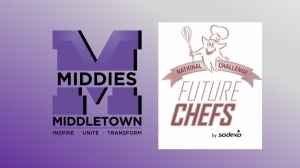 We are pleased to inform you that Middletown City School District will again be implementing a new option available to schools participating in the National School Lunch and School Breakfast Programs called the Community Eligibility Provision for School Year 2018-2019.
What does this mean for you and your children attending Middletown City Schools? Great news for you and your students! All enrolled students of Middletown City Schools are eligible to receive a healthy breakfast and lunch at school for NO CHARGE to your household each day of the 2018-2019 school year. No further action is required of you. Your child(ren) will be able to participate in these meal programs without having to pay a fee or submit an application.
Breakfast will be available in the café for all students upon arrival to their particular building. Please encourage your child(ren) to visit the breakfast line each morning to select and eat their breakfast choice.
Please also note that Middletown City Schools will continue to honor money that is currently on your child(ren) lunch account but we will not be accepting money for prepayment. A 'la carte items will be available on a daily basis but cash sales will be the only form of transaction. Should you desire for your child(ren) to have a snack, please send them with the money for that specific day. If we can be of any further assistance, please contact us at (513) 217-2725.
Sincerely,
Sodexo Food Service Department at Middletown City Schools
Questions? Contact Jennifer Childers, Operations Manager, Sodexo School Services at jmchilders@middletowncityschools.com