Covid Update #7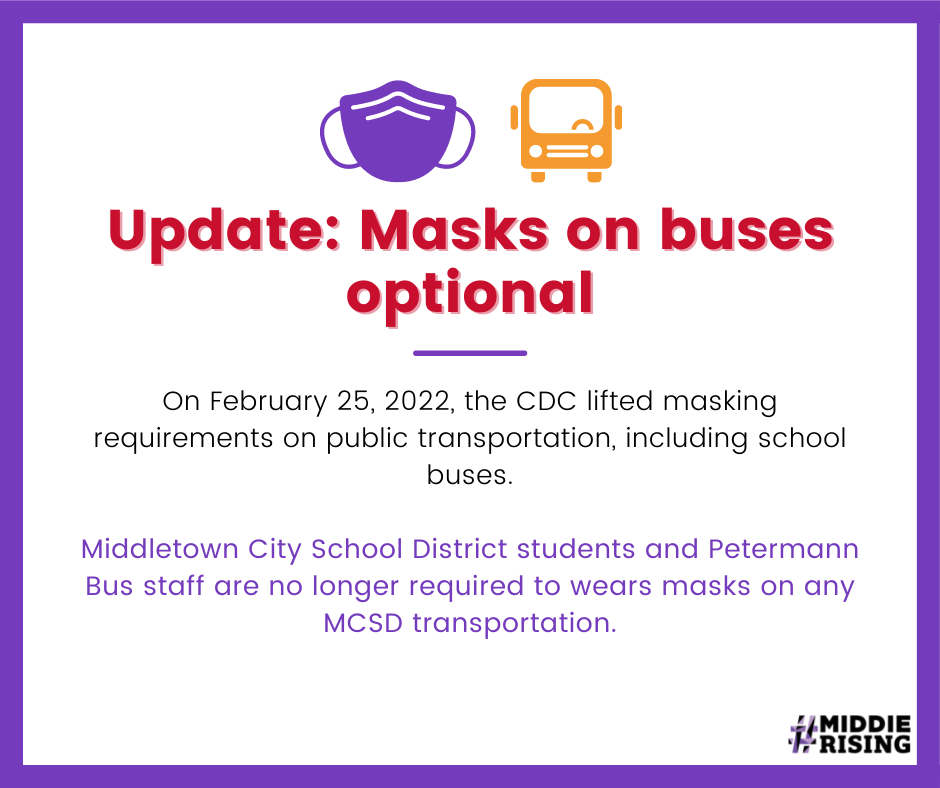 Last Friday, February 25, the CDC lifted the masking requirements on public school transportation. In alignment with this update, all Middletown City School District students and Petermann Bus staff are no longer required to wear masks when utilizing MCSD transportation. This optional masking guidance is now in effect.
Middletown City School District is grateful for your patience, partnership, and cooperation as we've navigated this pandemic together. Let's continue to Rise Up and Be the Reason #MiddieRising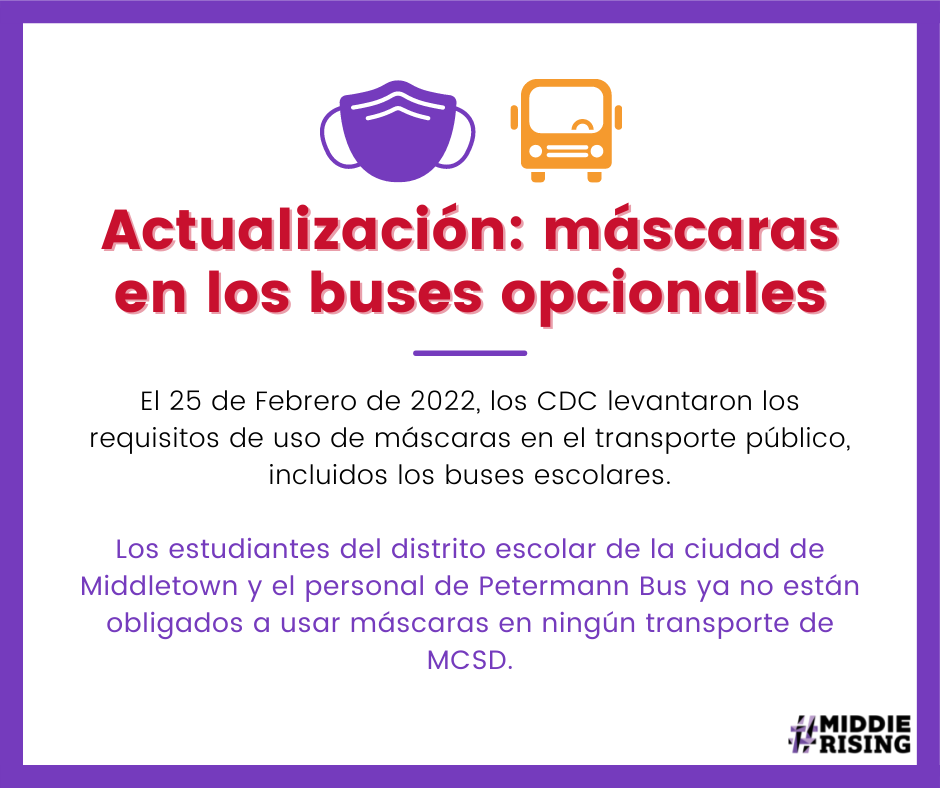 Actualización: máscaras en los buses opcionales
El 25 de Febrero de 2022, los CDC levantaron los requisitos de uso de máscaras en el transporte público, incluidos los buses escolares.
Los estudiantes del distrito escolar de la ciudad de Middletown y el personal de Petermann Bus ya no están obligados a usar máscaras en ningún transporte de MCSD.