Companions on a Journey Honors Three Local Grief Heroes for National Child's Grief Awareness Day

Back To District News
Companions on a Journey Honors Three Local Grief Heroes for National Child's Grief Awareness Day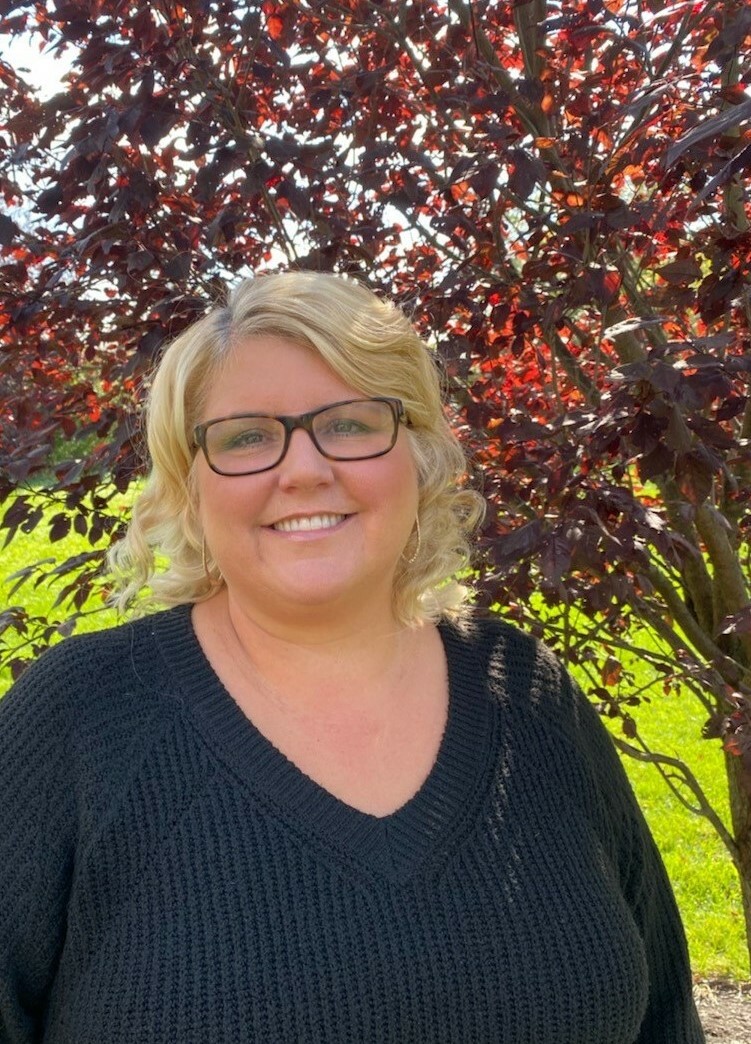 Companions on a Journey Honors Three Local Grief Heroes for National Child's Grief Awareness Day
Did you know…1 in 11 children in Ohio will experience the death of a parent or sibling by their 18th birthday? And that by the time they reach age 24, this number doubles?
When a child or teen experiences the death of a family member or close friend, it can rattle them to their core, leaving them shaken, their future uncertain. Often, they feel disconnected from family and friends, as if they're no longer 'normal', leaving them feeling set apart and misunderstood. (The Childhood Bereavement Estimation Model (CBEM)) CBEM Research Data
This November, during National Children's Grief Awareness Month, Companions on a Journey (COJ) recognizes three local individuals who go above and beyond to identify and support these grieving children.
COJ will present the Hope, Strength and Healing Award to Kristen Grande, Laura Hord, and Amy Moorman on November 30th, 2021, in honor of National Child's Grief Awareness Month.
Annually, the Hope, Strength and Healing Award is presented to individuals who through their professional and personal lives continue reaching out to the bereaved in our community offering hope, strength, and healing. Individuals who receive this awardexemplify these qualities and more. Throughout their years of service, Kristen, Laura, and Amy have impacted the lives of so many grieving children. Their guidance allows these children to grow, even soar, despite the grief they endure.
Kristen Grande works part-time as a Prevention and Mediation Specialist with Envision Partnerships. Kristen began prevention work in 2014 after spending 10+ years in the child welfare and juvenile court systems and has served at risk youth and families for her entire professional career. Currently, she serves adolescents at Middletown Middle School, assisting them with life skills and social emotional learning, grief support, conflict resolution, and mediation services. In partnership with COJ, she facilitates 14-16 grief support groups each month, supporting over 300 children at Middletown Middle School. "Watching them support each other and building a natural support has touched me the most because every day I watch them lift each other up." When Kristin is not working, she enjoys spending time with her husband of 20 years, their 2 teenage daughters and their irresistibly cute puppy.
About Companions on a Journey
Companions on a Journey provides ongoing support for the bereaved- one child, one teen, one adult, one family at a time, surrounding them with HOPE, STRENGTH, and HEALING as they create their new life balance.
All are welcome in this place…
We believe you're never too old or too young to benefit from the compassionate, healing support of community. We offer a variety of monthly school and community-based support groups to meet each person wherever they are on their grief journey; creating a power of connection which helps each person know that they are not alone.
Companions on a Journey is grateful to have served as a grounding force in the lives of the children, adults, and families who have sought refuge under our branches over the years.
Like the diverse colors and sizes of each heart upon this tree, we here at COJ recognize that each person's grief journey is unique. And yet, like these hearts demonstrate, our stories are intertwined, our lives connected.
One thing you'll notice about Companions on a Journey is that our work is personal. Everyone who connects with us, whether for a single session or for a lifetime, holds a special place within our family tree.
Like a butterfly, you may land in COJ's branches for a brief season to rest your weary wings. Or, perhaps you'll choose to become part of our tree by paying it forward and sheltering others. Either way, your simple presence here is a blessing, always.
While the roots of COJ are founded in faith, our branches welcome everyone from the young to the old, people from all backgrounds, and those of all religions, identities, and affiliations, without exception. Grief does not discriminate, and neither do we.
At COJ, we celebrate differences, while recognizing our shared humanity. Rest assured - you have a place here. All are welcome."
To learn more, please visit http://companionsonajourney.org or call 513-870-9108.