College Credit Plus: Apply Today!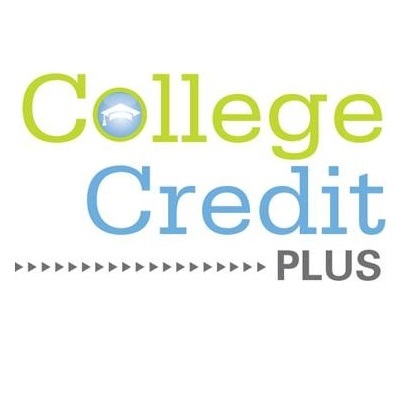 Why apply to College Credit Plus?
College Credit Plus is Ohio's program that provides students in grades 7-12 the opportunity to earn college and high school credits at the same time by taking courses from Ohio colleges or universities. The purpose of this program is to enhance students' career readiness and postsecondary success, while providing a wide variety of options to college-ready students, at no or limited costs to students and families. To learn more, visit the Ohio Department of Education: Higher Ed. (Please contact your individual counselor before March 31st to qualify for CCP for the 2022-2023 school year)
Apply today!
HIGH SCHOOL
To view the MHS CCP Video Presentation, please click here. This must be viewed in order to access the CCP Code for the CCP Intent Form.

Once you've watched the video and received the code, you may apply on the CCP Intent Form.
MIDDLE SCHOOL
Please click on the link to watch the CCP video presentation. This must be viewed in order to access the CCP Code to fill out the CCP Intent Form. CCP Video Presentation
Please click the link to fill out the CCP Intent to Participate Form. CCP Middletown Middle School Intent Form
Please reach out to your school counselor with any questions regarding CCP (Mrs. Blue - 7th grade | Miss King - 8th Grade | Ms. Wambaugh - 7th & 8th grade)
College Credit Plus: ¡Aplica Hoy!
¿Por qué aplicar a College Credit Plus?
College Credit Plus es el programa de Ohio que brinda a los estudiantes en los grados 7-12 la oportunidad de obtener créditos universitarios y de High School al mismo tiempo tomando cursos colegiales o universitarios de Ohio. El propósito de este programa es mejorar la preparación profesional de los estudiantes y el éxito postsecundario, al mismo tiempo que brinda una amplia variedad de opciones a los estudiantes preparados para la universidad, sin costo alguno o con un costo limitado para los estudiantes y sus familias. Para obtener más información, visite Departamento de Educación de Ohio: Educación Superior. ( Comuníquese con su consejero individual antes del 31 de Marzo para calificar para CCP para el año escolar 2022-2023)
¡Aplica hoy!
HIGH SCHOOL
o Para ver la presentación en video de MHS CCP, por favor haga clic aquí. Esto debe verse para acceder al código CCP para el formulario de intención de CCP.
o Una vez que haya visto el video y recibido el código, puede solicitarlo en el Formulario de Intención CCP.
MIDDLE SCHOOL
o Haga clic en el enlace para ver la presentación en video de CCP. Esto debe verse para acceder al código CCP para completar el formulario de intención de CCP. Video Presentación CCP
o Haga clic en el enlace para completar el Formulario de intención de participar de CCP. Formulario de Intención CCP de Middletown Middle School
o Comuníquese con su consejero escolar si tiene alguna pregunta sobre CCP (Sra. Blue - 7.º grado | Srta. King - 8.º grado | Sra. Wambaugh - 7.º y 8.º grado)