Announcing new principals at Miller Ridge and Wildwood Elementary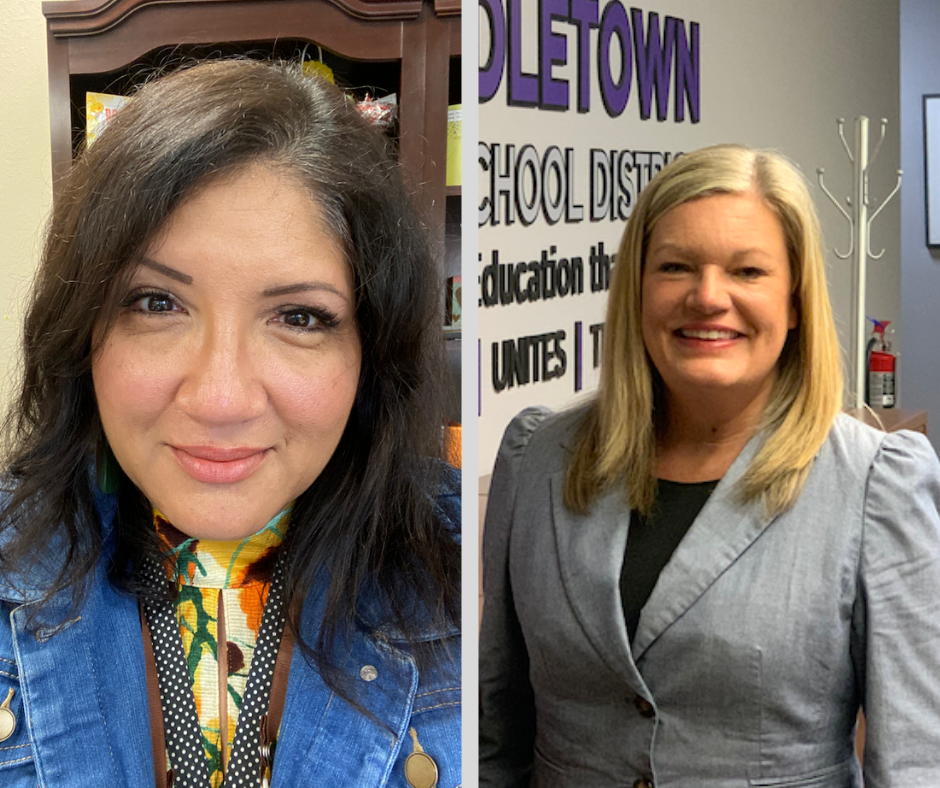 Middletown City School District (MCSD) welcomes two new administrators to the Middie family. Deanna Narcisse from La Porte Independent School District (ISD) outside Houston, TX will become the next principal at Wildwood Elementary and Caryn Gross from Lakota Local Schools will take over at Miller Ridge Elementary.
"I want to congratulate and welcome Ms. Narcisse and Ms. Gross to the Middie family. The Board and I have heard high praise of their talents and capabilities, so I know our Wildwood and Miller Ridge Elementary students and staff will be in good hands," said Chris Urso, MCSD Board of Education President.
A longtime Texas resident, Ms. Narcisse looks forward to moving to Ohio and making good relationships with her staff and students at Wildwood Elementary. Ms. Narcisse is leaving her principal position at a bilingual elementary school in La Porte ISD. Recently, she was named La Porte ISD Principal of the Year and she led her district in recognition of several Texas State honors.
"I am very excited to be named the principal at Wildwood Elementary, and I am looking forward to serving the Middletown City School District community. I have heard so many great things about Wildwood and the district. I can't wait to meet the students, staff, and parents so that we can work together to have a successful 2021 - 2022 school year," said Ms. Narcisse.
Taking the helm at Miller Ridge Elementary is Caryn Gross, current assistant principal at Lakota Local Schools. While at Lakota Schools, she was a teacher for eight years before moving to the Curriculum Department where she coached teachers until she took on the role of assistant principal. Ms. Gross appreciates the #MiddieRising culture and the positivity in the Middletown City School District.
"Middletown City School District has such a strong sense of community and a student-centered approach to teaching and learning that inspires, unites, and transforms. I am thrilled to join the team as the next Miller Ridge Elementary Principal and to continue the positive culture that already exists. I am looking forward to building relationships and working alongside staff, parents, and community members to engage students and build life-long learners," said Ms. Gross.
Ms. Narcisse earned her Bachelor of Science Elementary Education from the University of Texas at Austin and her Master of Science from the University of Houston at Clear Lake. Ms. Gross attended Wright State University for both her undergraduate and graduate degrees as well as her principal and administrator licenses.