A Safety Update from Superintendent Styles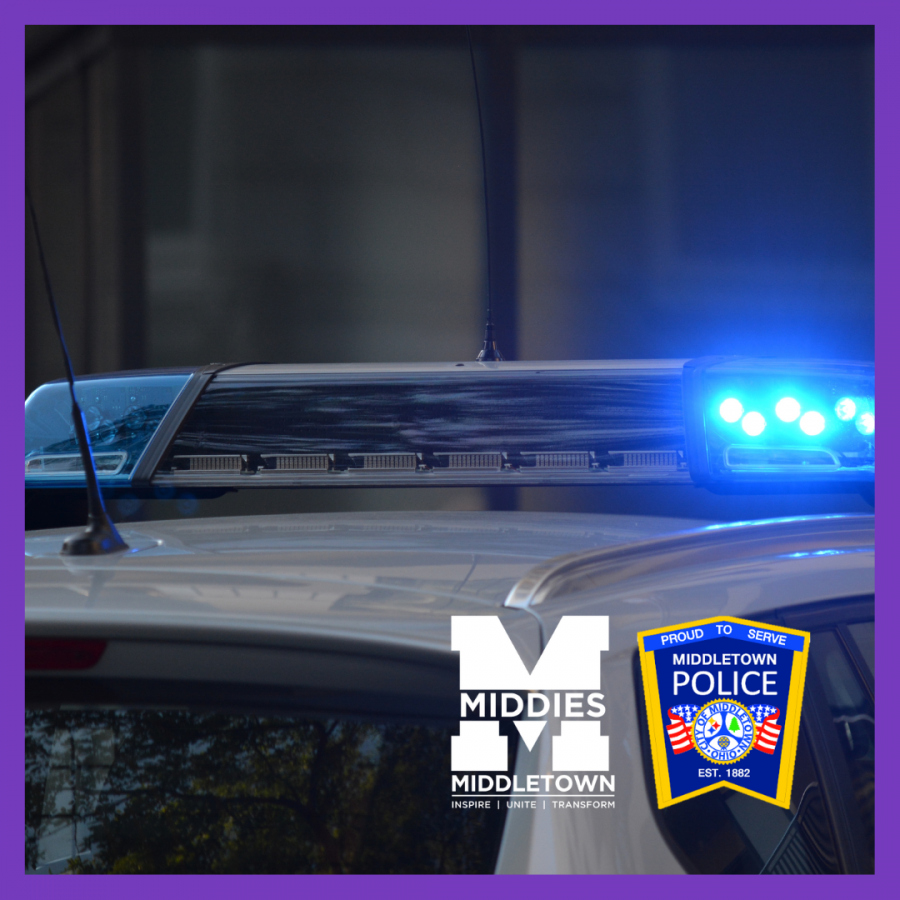 Dear Middletown Families and Staff:
Over the summer, school safety has been at the forefront of our thoughts. The new school year is just weeks away, and I want to thank you for entrusting your child's safety and learning with us. We understand that this trust is an honor and comes with a high level of emotion, accountability, and expectation.
I hope this letter gives you confidence in our district Emergency Response Plan regarding school safety. Every school in our district has an Emergency Response Plan that is reviewed with first responders annually. In general, each plan involves the designation of a crisis management team; development of evacuation, shelter-in-place, and lockdown procedures; designation of one or more evacuation sites; and resources for external assistance before, during, and after an event.
Over the summer, the District Safety Team and I met regularly with the Butler County School Safety Director and Middletown Chief of Police. We feel confident that we have an aggressive set of measures to maintain safety as our number one priority. Our updated Emergency Response Plan was put to the test on August 1 with a full-scale safety exercise. During the training, there was a full police presence and simulated gunshots on the Middletown High School and Middle School campus. Simulating safety drills, practicing our communication, and talking about school safety is one part of how we keep our students and staff safe.
We are committed to ensuring our students are in a learning environment where they feel secure and focused on their education. We pride ourselves on maintaining this environment and strengthening our protocols to keep our students and staff safe. In addition to the safety exercise, we updated many of our safety resources, and we are in the process of adding three additional School Resource Officers (SROs).
Just as valuable is the support we receive from our families. More than ever, constant vigilance is essential to keeping our students and staff safe. If you see something or hear something threatening or concerning, say something. Please encourage your child to do the same and alert school staff immediately. Students can access the Safer Ohio School Tip Line (Call or text 844-SaferOH (844-723-3764) and a Crisis Text Line where students can text HOME to 741741 to connect with a Crisis Counselor.
As we start a new school year, I am confident the increased security resources and SROs will make our schools safer. Thank you for your continued support, and I look forward to a positive and fun school year.
Sincerely,
Marlon Styles, Jr.
Superintendent
Estimadas Familias de Middletown y Personal:
Durante el verano, la seguridad de nuestras escuelas ha sido el primer plano de nuestros pensamientos. El nuevo año escolar está a solo unas semanas y quiero agradecerles por confiarnos la seguridad y el aprendizaje de sus hijos. Entendemos que esta confianza es un honor y viene con un alto nivel de emoción, responsabilidad y expectativa.
Espero esta carta les de confianza en el Plan de Respuesta a Emergencias de nuestro distrito con respecto a la seguridad escolar. Cada escuela en nuestro distrito tiene un Plan de Respuesta a Emergencias que se revisa anualmente con los socorristas. En general, cada plan implica la designación de un equipo de gestion de crisis; desarrollo de evacuación, refugio en el lugar, y procedimientos de cierre; designación de uno o más sitios de evacuación; y recursos para asistencia externa antes, durante y despupés de un evento.
Durante el verano, el Equipo de Seguridad del Distrito y yo nos reunimos regularmente con el Director de Seguridad Escolar y el Jefe de la Policía de Middletown. Estamos seguros de que tenemos un conjunto agresivo de medidas para mantener la seguridad como nuestra prioridad número uno. Nuestro Plan de Respuesta a Emergencia actualizado se puso a prueba el 1 de agosto con un ejercicio de seguridad a gran escala. Durante el entrenamiento, hubo presencia policial completa y disparos simulados en el campus de la Escuela Secundaria e Intermedia de Middletown. Simular simulacros de seguridad, practicar nuestra comunicación y hablar sobre la seguridad escolar es una parte de cómo mantenemos seguros a nuestros estudiantes y al personal.
Estamos comprometidos a asegurar que nuestros estudiantes estén en un ambiente de aprendizaje donde se sientan seguros y enfocados en su educación. Nos enorgullecemos de mantener este entorno y fortalecer nuestros protocolos para mantener seguros a nuestros estudiantes y personal. Además del ejercicio de seguridad, actualizamos muchos de nuestros recursos de seguridad y estamos en proceso de agregar tres oficiales de recursos escolares adicionales (SROs).
Igual de valioso es el apoyo que recibimos de nuestras familias. Más que nunca, la vigilancia constante es esencial para mantener seguros a nuestros estudiantes y al personal. Si ve algo o escucha algo amenazante, dígalo. Anime a su hijo/a a hacer lo mismo y avise al personal de la escuela de inmediato. Los estudiantes pueden acceder a la línea de consejo Safer Ohio (llamando o texto 844-SaferOH (844-723-3764) y una línea de texto de crisis donde los estudiantes pueden textear HOME al 741741 para hablar con un Consejero de Crisis.
A medida que comenzamos un nuevo año escolar, confío en que el aumento de los recursos de seguridad y los SRO harán que nuestras escuelas sean más seguras. Gracias por su continuo apoyo y espero tener un año escolar positivo y divertido.
Sinceramente,
Marlon Styles, Jr.
Superintendente